Don't Suffer The Heartbreak Of A Lost Diamond!
|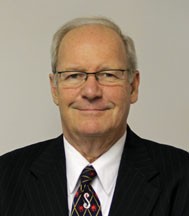 Spring is the time to clean, repair, restore or redesign your existing jewelry.

By: Ron Sayers – Graduate
Gemologist (GIA)
With spring just around the corner you should be preparing for the more active lifestyle the warm weather will bring. It is the perfect time to have your jewelry professionally cleaned and checked for stone security. Most folks are unaware that gold or platinum can wear off of the prong tips on rings and chain links and clasps can become dangerously worn to the point of loss.
At least once a week a customer comes to us to supply them with a new diamond for their engagement or wedding band because they forgot to have their jewelry professionally checked for security. How sad to wait on a customer who has lost the diamond they were engaged with, or possibly one that was a cherished gift from a parent or child.
At Sayers Jewelers and Gemologists we have a highly trained staff of technicians with  state of the art equipment to handle any inspection or repair situation. Our inspections are conducted with the use of high powered gem microscopes which can detect hair line cracks in prongs and ring mountings that can go undetected with ordinary jewelers loupes. We also link these microscopes to monitors so you can see for yourself  that your jewelry is either safe to wear or in need of service. And best of all, your jewelry is inspected and cleaned in our ultrasonic cleaners free of charge.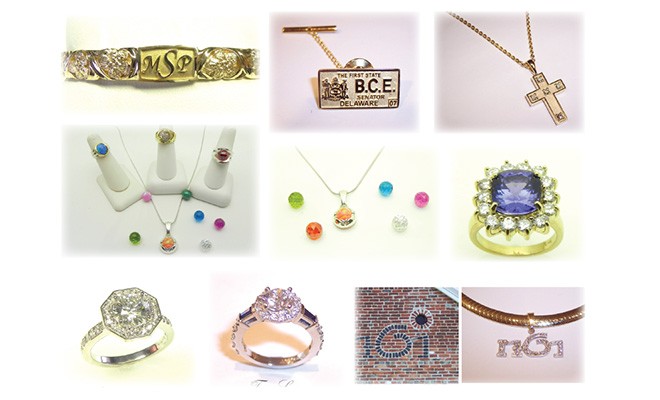 Should you need a simple repair, refinish or complete restoration, all work is done on site with meticulous attention to detail.
In the event your jewelry is beyond practical or cost effective repair, the gems can be remounted in new jewelry items. These can be basic solitaire rings or one of our many ring mountings with side diamonds to give your original diamond a new updated look.   We have hundreds in stock to choose from and many can be reset for you the same day.
Custom one of a kind  designs are another option. Sayers has state of the art computer design and manufacturing equipment second to none. We also do the traditional hand carving of the wax models when needed. If you can dream it, we can design and manufacture it especially for you. With over 60 years of experience we know what design factors allow for stone security and longevity of wear coupled with lines that won't be viewed as out of style next year. We work in platinum or gold, 18k or14k depending on your choice and the design of the item.
We also stock thousands of ready to go jewelry items of all types and prices from some of the world's other leading designers. So with the money you saved by use of good maintenance you can treat yourself  to that new item you have had your eye on.
What can you do? Between visits for professional service, keep your jewelry looking its best with regular cleaning you can perform yourself. We have many excellent products designed specifically for different types of jewelry and we can also recommend household cleaners you may already have that will work just fine. There is, however, no one safe product for every item. What works for diamonds can ruin cultured pearls or turquoise.
Think about it: you have a dentist clean your teeth every six months but you still brush them every day yourself to keep them looking their best. Well it's the same with diamonds,  if you don't clean them often they lose their brilliance then you don't look your best.
Come see us at Sayers Jewelers and Gemologists. We will make you look good and feel good.
Testimonials
"I want to thank you and your employees for always being so helpful and pleasant. I have been a customer of Sayers Jewelers for nearly 60 years.  You are  "The Best Jewelry Store" in the state and surrounding area." – Mary
"On Tuesday, my birthday, I finally opened the box! I was so happy! The earrings are just beautiful. I have had so many compliments!  I love them! Please let your friends at Sayers know how happy I am! Thank you again, Cindy"