Don & Jessie Brown Found Their Journey Easier With Help From Delaware Hospice's Transitions Program
|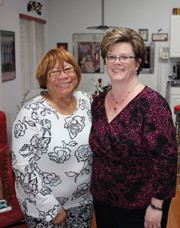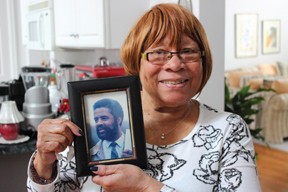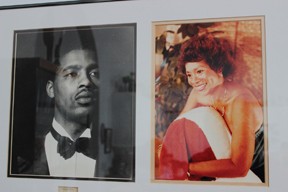 Dr. Donald Brown was an extraordinary person, and he and his wife, Jessie Brown, had an extraordinary love for each other.
Sometimes you wonder at the fate that works to bring two souls together. Donald was living in Washington DC and Jessie in Virginia Beach when a mutual friend introduced them. Jessie thought she had never met a man who had so much—looks, personality, intelligence and manners. They ended up sharing the next 36 years of their lives.
Donald served on the faculty of several universities and was a lifelong practitioner of theatre arts. Jessie said, "Delaware State University offered a faculty position to Donald in 1997. Jessie and Donald adjusted well to the Dover area, raised their son, and enjoyed their Church and the community around them. Donald became a very popular professor. Jessie said, "Young people know when a professor really cares about them, and he did."
Eleven years ago, Jessie decided that they both needed to schedule physical exams. Jessie's nagging finally forced Donald to have a routine colonoscopy. Results revealed cancerous polyps, which marked the beginning of a long journey. During the ensuing years, Donald received various treatments; went in and out of remission and in and out of the hospitals. As Donald became weaker, Jessie's anxieties grew, as did her need for help.
Fate acted again in their favor, Jessie believes, when a friend told her to call Delaware Hospice for help from their Transitions Program. Neither Donald nor Jessie were prepared to forego curative treatments, and therefore were not ready for hospice care.
Transitions Program was established by Delaware Hospice to be supportive to patients and family members who were coping with a serious illness through visits, advice on where to find practical assistance, volunteer help, and phone calls.
Kristy Handley, Transitions Program Coordinator, remembers her first visit to the Browns. "I met with the family and talked to them for quite a while. They thought about it and called a few days later and asked me to sign them up."
Jessie said, "Kristy somehow brought light into our lives. She would check on us regularly, and Donald always seemed stronger after talking with her. She gave us hope for tomorrow and helped find solutions to practical things. She arranged for a volunteer to help transport him to the doctor. I remember one day Don left his appointment saying he also needed to get to a lab for blood work. That wonderful volunteer offered to come back the same day, after another engagement, to take him!"
No longer able to get himself around, Donald expressed a wish for an electric wheelchair. Jessie said, "Kristy not only managed to find someone who was selling one, she and her entire family went to pick it up and deliver it to Don. To see his face, you might have thought he had won a million dollars!"
Eventually, the Browns realized it was time for hospice care and chose Delaware Hospice. Jessie said, "They took good care of both of us, prepared me well, and have kept in touch and offered help dealing with my loss."
Above all, Jessie says she couldn't have survived without Kristy's presence. "After Don passed, I was still calling Kristy to talk, and she always made me feel that she was glad to hear from me. I got lucky when I found out about the Transitions Program. We managed so much better with her to lean on. I couldn't have done it without this wonderful support."
Delaware Hospice's unique programs such as Transitions and New Hope for grieving children are offered at no charge to the community thanks to the generosity and faithful support of donors and volunteers. Learn more about how Delaware Hospice can help you cope with a serious illness or how you can support its programs by calling 800-838-9800 or visiting www.delawarehospice.org.