Delaware & Chester County People In Profile First Quarter 2021
|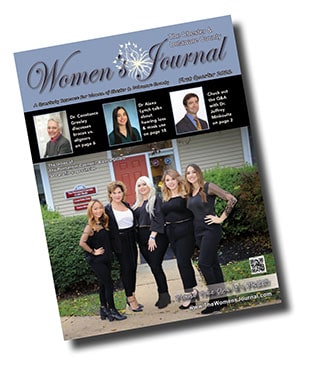 (click for flip-thru edition)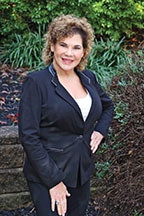 Carmella Gibellino-Schultz, SPCP, FAAM
Carmella is double Board Certified by both The American Academy of Micropigmentation and The Society of Permanent Cosmetic Professional. She is also a Lifetime Member of the SPCP. Dedicated to Permanent Cosmetics since 1999, she has performed thousands of procedures and maintains a very solid and loyal client base. Her love and knowledge of the beauty industry shows in every procedure.
Not only is she considered THE authority on Permanent Cosmetics in the Delaware Valley, her impressive portfolio has drawn clientele from distant cities, as one's face tells all. Dozens of qualified physicians, salon owners, stylists and aestheticians trust Carmella and refer their clients daily. Her artistry has been featured in many publications due to her notoriety.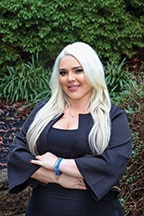 Kristina Alibrando, SPCP, AAAM 
Kristina is a licensed Cosmetologist specializing in Permanent Cosmetics as well as eyelash extensions. Kristina has apprenticed under Carmella since 2009; in 2010 she became one of the youngest members of The Society of Permanent Cosmetic Professionals and in 2016 she advanced her professional status and was approved as an associate member of The American Academy of Micropigmentation. Kristina specializes in volume eyelash extensions, an advanced certification she acquired from one of the industry's most reputable trainers in New York City. 
"Kristina started at the studio over 10 years ago. Kristina is a natural artist for permanent cosmetics. Her experience in the beauty industry has given her the skills she needs to perform beautiful, perfect procedures for our clients. She is an amazing talent!" ~ Carmella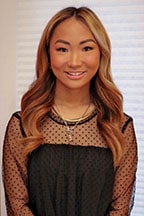 Emily Stewart  
Emily has been a part of our team at The Studio for two years, and has been a practicing licensed aesthetician for over five years. She originally studied at Jolie Health and Beauty, where she found her niche for everything beauty related! She specializes in advanced volume eyelash extensions and targeting all of your skin needs with multiple facial options. Her absolute favorite would have to be the Super H20 Hydrating Facial. This treatment is a combo of microdermabrasion and hydrating facial which is the perfect dual skin treatment. She just loves how clean it leaves your pores, how it helps boost collagen, and even helps skin's elasticity. It will leave your skin hydrated and glowing!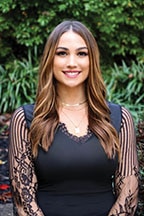 Melanie McLaughlin
Melanie has had her Cosmetology license since 2015. She found a new passion when she advanced her skills by becoming certified in Classic Eyelash Extensions 3 years ago. In 2018, Melanie was trained by our studio's master lash artist. Practicing precise detail of the art, she is able to create a flawless eye transformation of anyone's specific preference! Melanie is continuing to further her skills by learning Hybrid and Volume Lash Extension techniques. Her passion for helping people feel confident and beautiful in every way shines through in her work.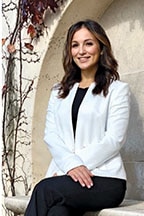 Nina Testa
Nina has been in the beauty industry and licensed in cosmetology since 2015. Her natural talent and a close eye to detail has only enhanced since Nina started her training in 2018. As an apprentice under Carmella, who has 21 years of experience working on thousands of clients, Nina has been learning the art of permanent cosmetics from the absolute best. Testa's years of experience in the industry has allowed her to create long lasting bonds with clients, and she only hopes to continue to create new and stronger relationships with everyone she touches. Her philosophy is centered around happiness and confidence of her clients, and helping them become the best versions of themselves.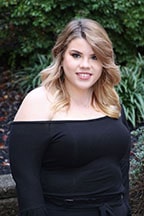 Sadie Graham
Front Desk Receptionist
The Permanent Cosmetic and Lash Studio 
The Commons at Chadds Ford
140 Commons Court     Suite 140     Chadds Ford     PA
610-883-0636      www.permanentu.com
The Studio
The Permanent Cosmetic and Lash Studio was established by Carmella Gibellino-Schultz in 1999 in West Chester, PA. Carmella created such a large following doing just about everything in the beauty industry, so it was a natural progression for her to shift her focus on a specific craft. 20 years and over 10,000 happy clients later, The Permanent Cosmetic and Lash Studio is highly sought after both locally and nationally for its permanent cosmetic solutions and other beauty services including eyelash extensions and skin treatments. Kristina, our business manager makes sure to keep the entire studio running smoothly, with her help from Sadie at the front desk. These two girls keep the flow moving in the studio and Carmella could not keep the place running without them. Carmella is surrounded by a young, talented, and skilled team. Beauty abounds at the studio and she is always inspired by their creativity and fresh ideas. 
Our modern, yet cozy, studio is located in a professional office park just a turn off of Route 1, Baltimore Pike in Chadds Ford, Pennsylvania—not far from the Brandywine River Museum. Walking in our door, you will find a reception area and four state-of-the-art procedure rooms that resemble modern dental offices with a comfy spa environment twist. Extreme care is taken for your sanitation and safety, as well as your comfort and peace of mind.