New Castle & Kent People In Profile First Quarter 2021
|
(click to read the flip-thru version)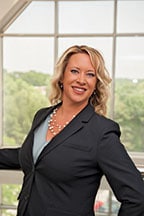 Heather Long 
Heather A. Long is a partner in the Newark office of Kimmel, Carter, Roman, Peltz & O'Neill, P.A. Licensed since 2005, Mrs. Long has focused her practice on assisting plaintiffs with workers' compensation, personal injury, motor vehicle accident, nursing home negligence, and premises liability claims.
Mrs. Long has a proven track record of attaining favorable results for clients injured as a result of an accident or while on the job, and she will work diligently to get you the compensation you deserve. Mrs. Long is a former paramedic, experience that gives her an edge when handling your injury claims. She knows what questions to ask your doctors, understands medical jargon and can enter into negotiations armed with the information required to obtain the largest settlement possible for you.
With several years of experience practicing personal injury defense, Mrs. Long also understands how to negotiate with the insurance companies you are up against. Additionally, Mrs. Long is skilled in the courtroom and has experience arguing before a judge and in front of a jury.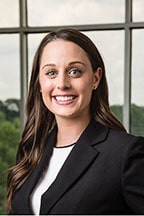 Emily Laursen
After working as a law clerk with the firm through her time at Widener School of Law, Emily P. Laursen joined Kimmel, Carter, Roman, Peltz & O'Neill, P.A. as an associate in January 2016. In her five years of practice, Emily has used her experience to represent victims of car accidents and employees injured at work.
Emily is licensed to practice in Delaware, Pennsylvania, New Jersey, and the U.S. District Court of Delaware. She is a member of the American Association for Justice and the Delaware Trial Lawyers Association.  
Emily is committed to advocating for her clients to get the compensation they deserve.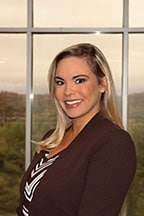 Linda Malkin
Linda Malkin is an attorney with the firm concentrating her practice on motor vehicle accidents, wrongful death, products liability, nursing home neglect, and work-related accidents. 
Linda worked for Kimmel Carter full time while earning her Juris doctorate at Delaware Law School. After admission to practice law in Delaware, Pennsylvania, and New Jersey, Linda served as a Deputy Attorney General in the Family Law department for the Delaware Attorney General's office. She returned to Kimmel Carter gaining extensive knowledge of personal injury and workers' compensation litigation.    
Linda advocates for her clients to ensure they are rightfully compensated and receive all their entitled benefits through alternative dispute resolution and litigation.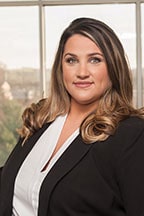 Jennifer Donnelly 
Jennifer D. Donnelly is an attorney with the firm, focusing her practice on motor vehicle accidents, work-related injuries, products liability, and wrongful death cases. Jennifer previously worked for a nationally-recognized defense firm where she represented insured and insurance carriers in litigation.
She brings with her trial experience and a unique insiders-perspective from several years of working for and with insurance carriers that gives her an advantage when representing clients. Jennifer has litigated a variety of personal injury cases, including auto accidents, work accidents, wrongful death and toxic tort cases including asbestos/mesothelioma cases.
An experienced trial attorney, Jennifer has the skills and drive to secure favorable results for her clients. As a Delaware native, Jennifer takes pride in effectively serving and advocating for her clients.
In addition to her professional experience, Jennifer also volunteers as a Guard ad litem for minors involved in Family Court through Delaware's Office of Child Advocate.
Kimmel, Carter, Roman, Peltz & O'Neill     Delaware Injury Lawyers
www.kimmelcarter.com     302-565-6100
In Newark & Wilmington     Coming soon in Sussex