"Chick" Us Out
|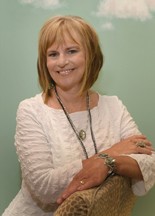 Linda Bellin
You're different from every other woman. Are your clothes the REAL YOU?
EVERY WOMAN HAS GOD-GIVEN ASSETS AND CHALLENGES.
Well-chosen clothing helps you be your very best.
COME TO CHICK'S
…be your beautiful best.
PERUVIAN TRADING… ordered a year in advance to warm you this winter
ISLE CHA-CHA dresses • tasteful, sexy, pretty, classy
JOH'S WESTERN WEAR • giddy up, cowgirls!
Designer Lee Anderson-Becker's SWING COATS and FELTED JACKETS
DORFMAN PACIFIC hats • Handmade RISING TIDE Nepalese accents
 Colorful FIREFLY jewelry