Cheese & Beer Pairings
|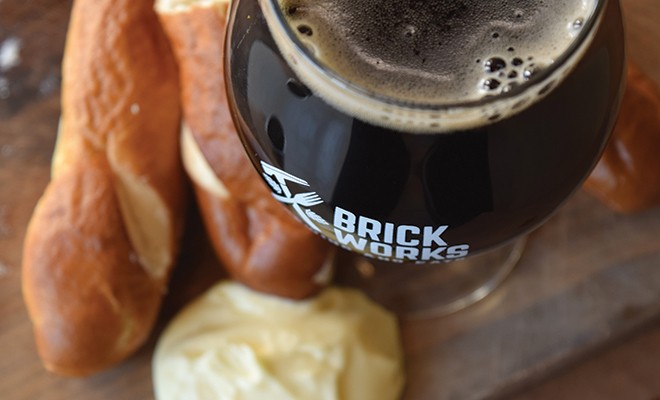 One of the most common questions Brick Works Brewer gets asked is how to properly pair party foods with beer. By far, one of the most ubiquitous items encountered is the cheese plate. From Cheddar Cheese to Swiss Cheese and Chèvre to Blue Cheese, the right beers can make all the difference in how your cheese is perceived.
Here are a few tips for filling your growlers and crowlers with the right beers for your celebrations.
Mild Cheddar & Pilsner
Brick Works Recommended Beer: La Luz
Cheddar cheese and Pilsners go together like peas and carrots. Cheddar is such a creamy and sharp cheese that the bitter balance of the pilsner style really brings the intensity of the cheese into focus. Additionally, the carbonation of a pilsner cleanses the palate from the fattiness of the cheese.
Swiss & Octoberfest
Brick Works Recommended Beer: The Wait Oktoberfest
Swiss cheese has gained notoriety for mildness and subtlety. Not overpowering in the slightest, the most important consideration when pairing it with a beer is accentuating the nutty notes of the holiest of cheeses. Fortunately, the Oktoberfest style beer was designed for just this purpose. Possessing a rich, caramel body with minimal bitterness, the Oktoberfest style creates a divine blend with a Swiss Cheese.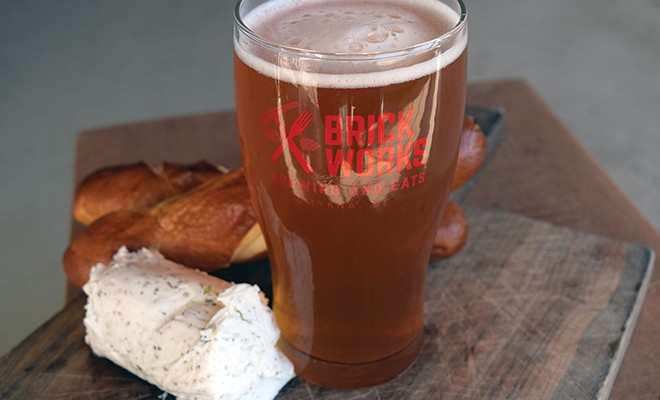 Chèvre & Witbier
Brick Works Recommended Beer: Baby Bear Belgian Wit
Chèvre cheese is famed for its lower fat content and smooth texture. Unique due to its earthy flavor, this pairs best with a Witbier, which possesses spice notes due to the use of Belgian-style yeasts. Wit biers are brewed with wheat malts and oftentimes have coriander, orange peel and other spices added to the boil.
Blue Cheese & IPA
Brick Works Recommended Beer: Drop Trowel IPA
One of the most flavorful cheeses, Blue Cheese can be made with any type of milk that has the mold Penicillium added to it. This mold creates the blue veins for which the cheese is famed and produces the sharp, salty taste. Due to the strength of this cheese, it is important to pair it with an equally flavorful beer. Fortunately, the assertive bitterness of the IPA makes it a perfect counterpart. While the IPA can have a variety of undertones due to differences in hops, the style continues to be one of the best pairings with a Blue Cheese.
Triple Crème Brie & Stout
Brick Works Recommended Beer: Finna Roast Vanilla Latte Stout
The richest of the cheeses, Triple Crème Brie is similar to a traditional brie, but has a soft, buttery core that is smoothed out by the addition of more cream. For this reason, the roast, toast, and chocolate of a full-bodied stout and the creaminess of brie create a perfect storm of flavor. When joined together these two items evoke a dessert-like experience.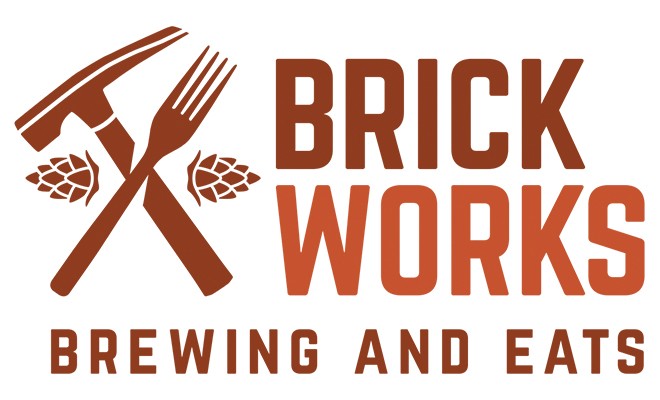 230 S. DuPont Blvd.
Smyrna, DE 19977 
302-508-2523