Box Color, Salon Professional Color –The Science Is The Same
|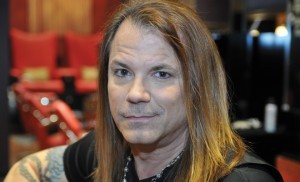 By J Christian, Owner, J Christian Studio, Founder Fear the Shear, International Platform Artist and Master Educator, Industry Expert and Business Consultant, Icon of Method Alliance
Pigment and developer. That's what's in your box. Pigment, developer, catalyst, and emulsifiers. That's what a professional stylist uses.  As for applicators, your box may have a tool for highlighting and an applicator bottle . . . and this is where the similarities stop.
APPLICATION – Flirting with Disaster
The instructions in the box are easy. Mix this with this, apply. Don't overlap. Process for this much time and voile! You have the color on the box in 30 minutes.
Real world – if you are using organic products, you have metals in your hair. If you're using a Sea Salt styling product, you have metal in your hair. This list is unending but the risks stand and they are not without consequences.
Unless you apprenticed or graduated from cosmetology school, you will be unprepared for the potential chemical reaction between products. When/if this happens you will not have the proper knowledge to assess the cause or the proper agents to save your hair and scalp. This is at once frightening, damaging, can be scarring, costly, and sometimes permanent.
APPLICATION – Technique
The instructions on the box are for application of a basic one tone color sometimes with highlights or lowlights. Single, all over color is aging. Worse, if the tone of the color doesn't compliment your skin tone you will feel pale and washed out, tired.
Without experience you will overlap the color. Overlapping causes the appearance of dark bands and discoloration visible about one inch from the scalp. You can see breakage from the point the chemicals from the current treatment overlap the processed hair from previous treatments.  Finally, overlapping to the ends will cause your hair to be dull, dry, and darker than the roots.
Even following directions to the letter the color could turn out orange, green, or too dark. Not the result you were pursuing and not always an easy fix by a professional hairdresser.
In the hands of a professional stylist, box color is usable. Even the professional is limited to the ingredients in the box and yet even a professional could be surprised by the reaction and outcome.
APPLICATION – Vision
You see, hair color is not about the science it's about vision. It's about knowledge. It's about insight and preparation. This is what you pay your stylist for, not product.  How do you put a price on that?
Stylists master their craft in the same manner as other professionals. Education is very important, consistent practice is important; the salons where they work provide them with experience as they approach clients with various hair challenges, color corrections, and personal preferences.
Cutting techniques are difficult to master without a mentor with advanced education and training. If the salon is stagnant, so is the stylist.
If your stylist is employed by a mega chain, they are taught standard cutting style (usually shaped like a stop sign) meant to get the client in and out of the chair as quickly as possible. They make money on volume.
Once when interviewing a stylist, I asked her about performance timing for applying foils for highlights or lowlights. I was floored when she answered "which do you mean the $25 dollar one or the one with just a few foils." She was referring to her training in a mega hair chain. This friend, is not the art of hairdressing.
IN CONCLUSION
As with any other service you get what you're willing to pay for and when your stylist or salon sets pricing, if they are honorable they are basing the price on education, experience, and performance because they've paced the stylist through rigorous testing. The next time you look at a service list for a salon, please keep this in mind.
J Christian and his wife Marcy Wilkinson, own and operate J Christian Studio in Hockessin, Delaware. J Christian has over 37 years experience in this industry and is an active international artist and master educator. The Studio is a full-service, upscale salon with expertise in hair, nails, makeup, executive and standard male grooming, as well as bridal services. 
Our Studio is located at 
7465 Lancaster Pike, Hockessin, DE 19707
To book an appointment, go online at 
www.jchristianstudio.com or call (302) 235-2306