Here's To Having The BEST SKIN Of Your Life On The BEST DAY Of Your Life!
|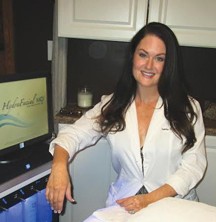 By Yvonne Estes-Gallagher
The HydraFacial MD Treatment is not only highly effective at improving overall skin health for every skin type, but also excellent for remedying:
Fine Lines & Wrinkles
Elasticity & Firmness
Skin Tone Evenness & Vibrancy
Skin Texture
Hyper-pigmentation
Oily Skin
Enlarged Pores
Advanced Signs of Aging
The customizable HydraFacial MD treatment was developed to mitigate some of the most universal skin concerns, and is tailored to safely and effectively target those problems to finally give you the solution you have always been searching for. Your skin isn't like everyone else's and your treatment shouldn't have to be either. This incredible 60 minute treatment will leave your skin hydrated, plump, and younger in one treatment! The HydraFacial is the only machine of its kind that uses the 4-in-1 technology of Vortex Cleansing, HydroPeel, Exfoliation, Vortex-Extractions, and Vortex-Fusion.
HydraFacial MD Add-On Services:
Derma-Builder- Two natural peptides filling in those fine lines & wrinkles on the forehead, around your mouth, eyes, and the neck too (works like Botox without the injections)
Britenol- Targets hyperpigmentation
Microderm- An acne treatment
Quasar MD PLUS Light Therapy Neck and/or Décolleté- helps rebuild collagen and elastin, resulting in an overall younger healthier appearance.
ThermoClear- treats skin imperfections such as, cholesterol deposits, keratosis, cherry angioma, milia, sun spots, age spots, skin tags, spider capillaries, and fibromas.
The HydraFacial MD treatments are wonderful for every occasion, weddings, birthdays, a ladies spa day, for your husband, even just to treat yourself, or gift to another. Make your moment beautiful, confident, and flawless with a HydraFacial MD treatment.
Testimonials
"I found this lovely salon and spa through my daughter who had also experienced a HydraFacial and knowing how much love this kind of pampering passed it on to me.  From the moment I walked in to the time I left I knew I was in great hands.  The treatment that Yvonne performed on me was done in a most comforting and informative way.  It is a truly unique experience with remarkable results.  I was sold after one treatment and signed on for a series of more.  The results to your skin are instantaneous and long lasting.  The sun discoloration and fine lines start to diminish and the feeling of rejuvenation are immediately seen and felt.  I plan to stay on program and continue to benefit from this wonderful enhancing treatment…Thank you!"  – Lisa Carnie
"Since Tuscany Sun and Spa introduced me to the HydraFacial in the Fall of 2014, I have had the luxury of enjoying not only the facial, but also the long lasting effects of this amazing treatment.  The lines around my mouth and lips are softer, my skin is firmer, and those crow's feet around my eyes are virtually gone.  My skin now has that youthful glow that we all covet as we age.  My décolleté doesn't have that crepey look it gets with constant sun exposure, but rather it is smooth and soft giving me the confidence to wear those scoop neck tops in the summer.   As a grandmother of 3, the oldest being 13, I am so thankful to Tuscany for bringing the HydraFacial to Kennett Square." – Mary Ella Verdes
After 20+ years of experience in salons and spas, Yvonne Estes-Gallagher wanted to bring her vision to Kennett Square. Her goal was to create an experience where you feel like you are coming home. So Tuscany Sun & Spa was born, a high-end salon and spa with a family feel. Come home to Tuscany, and experience Hollywood's famous HydraFacial MD treatment.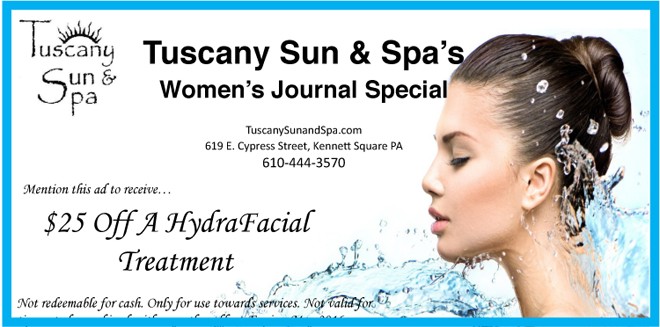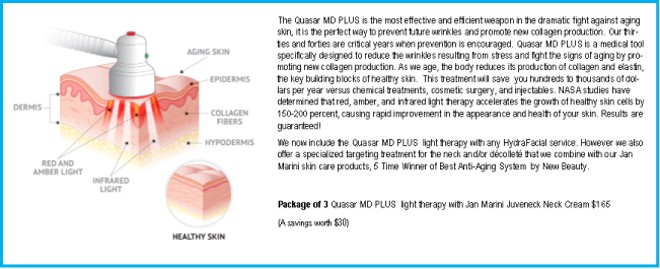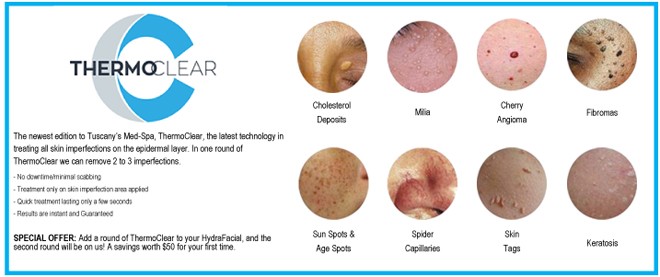 619 East Cypress Street, Kennett Square, PA
610-444-3570