Hansel & Gretel – A Very Special Place! 
|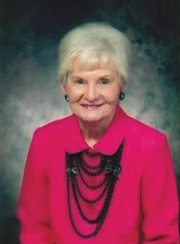 By Carol Harvey
There are several occasions in a little girl's life that require a very special dress – her christening, her communion, her wedding, and if she is lucky she gets to be a flower girl. At Hansel & Gretel we are prepared to help with all these special occasions. A flower girl dress is usually white or ivory and is most often chosen to match the color of the bride's dress. It can be long or short but we suggest tea length because it looks long enough to be elegant but not so long the child will trip on it. After all, the flower girl will be adorable in her special dress and we want her to be the "belle of the ball" and party the night away in a dress she will love and be comfortable in. That requires the right fit and at Hansel & Gretel we are well stocked with sample dresses in all sizes to try on. That way when we order your dress we know it will fit and you know exactly what it will look like. We haven't missed a wedding yet and none of our dresses have required alterations which can greatly add to the cost. We carry special occasion dresses by US Angels, Sarah Louise, Pierson, Joan Calabrese, Sweetie Pie, Pierson, Christie Helene, Biscotti, Isabella and Chloe and others. However, US Angels is very reasonably priced and always available which is helpful to us and a big relief to customers who are in a hurry for a flower girl dress and are so happy when they find our store.
We also carry shoes, veils, gloves, tights, slips, bonnets, bows and hair accessories. In short, we carry everything needed for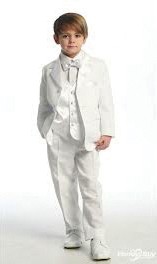 your "one stop shopping" experience. This holds true for communion and christening as well and we are also well stocked for the boys in your life providing suits, dress shoes, ties, socks, tuxedos, jackets, dress pants and shirts. Can you believe we have been doing this for 50 years? Yes, this is the 50th Anniversary for the store. The current owner, Carol Harvey, has had it the last 15 years. Along with her long time store manager, Jamie Russ, the store is open 6 days a week from 10:00 a.m. to 5:00 p.m. and 7 days a week during December. Carol's daughter, Jen Lee, goes with her several times a year to markets in New York and Philadelphia to select the best clothing for each new season. We hope you will think of us for your next special occasion and keep these celebrations going another 50 years.
Stop in and see us in the Talleyville Shopping Center located at 3603 Silverside Rd, Wilmington, DE 19810 or give us a call at (302) 478-0383. You can also learn more on our website, www.hanselandgretelofde.com.