Are You Ready To Live The S.A.G.E Life?
|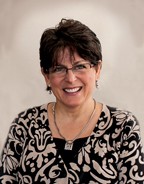 By Donna M. Duffy
We have to remember it all comes down to choices. The tiniest yes and no that leads to how a life will be lived. Are we willing to make choices that lead to having a fulfilling and vibrant life and business?
The S.A.G.E. life I speak of is congruent, compassionate, purposeful, passionate and intentional, filled with and marked by:
SHEER JOY – A life and business filled with joy over a lost cause of chasing down fleeting and circumstance bound happiness. What fires you up? Is that what keeps you busy each day?
AUDACIOUS ALIGNMENT – BOLD congruence that pushes away bright, shiny, empty promises of stuff, fame and fortune and instead, lives from birth right to birth responsibility– a plumb line from our Source where potential originates right down to your soul, where passion and purpose live–doing what you were born to do.
GRACIOUS, GROUNDED LIVING – for yourself and others, a kindness and allowing that lives life through the lens of expectancy NOT expectations and . . .
EVERYDAY ABUNDANCE – The riches of life and bounty that flows toward us is beyond our comprehension. What are you noticing today? For me, this very moment is a picture of brilliant, loving abundance – the beauty of this bright morning, the rich, robust flavor of my espresso roast coffee, the way my gel pen glides across the page capturing the reflections of my heart, mind and soul. We are rich beyond our bank account and our worth is beyond being tied to a number and bottom line – Abundance is everywhere because God is everywhere lavishing His good gifts on us all day, every day!
Choices. What are you choosing? What do you need to do to live a more mindful, meaningful life and create a business that reflects those choices? Do that!  Because everything you do that chooses for tiny self-gratification, fear, shame, and unworthiness is choosing in the direction of a lie. We are strong beyond measure and we can tap into our God-given strength and live lives that inspire and encourage us and those around us.
So, I'm choosing the S.A.G.E life and will keep coming back to it until I get it, knowing there is beauty in process, in discovering and in becoming.
Here's to the pirouette, the willingness to turn and change – eyes fixed on my Source so I don't fall over, arms and heart open wide to all that is here for me.
CHOICES! It all comes down to choices, the tiniest yes and no that leads to a life well lived, lived by halves, lived in regret, lived with sorrow and shame or not lived at all.
May I continue to choose a life of excellence, grace, love, mercy, kindness, hope and faith. A life lived intentionally.  A S.A.G.E. Life!
Join our S.A.G.E. community designed for women entrepreneurs and leaders who long to create lives and businesses that are aligned with the passion and purpose. 
  Save the Date
      The S.A.G.E. Summit LIVE
October 18-20, 2017
Mark your calendar and stay tuned for details! 
Contact us for speaker, sponsor and exhibitor opportunities!
TESTIMONIALS
"Working with Donna Duffy at 3e Marketing has been so much more than simply learning the "nuts and bolts" of marketing. It has been a journey to define and actualize my vision for my business in a much deeper way that I could have imagined. Donna brings heart and soul to marketing, rising above the multitude of companies vying to help get your business off the ground. When I work with Donna, I leave feeling like I have been counseled by a friend who encourages deep growth and contemplation of the "why behind the what." I am able to crystalize my thoughts and take specific action and her words and thoughts percolate until the outcome materializes. My business has grown more than 200% since working with Donna and 3e marketing!"
– Dr Kim Nalda, ReKindle Family Medicine
"From the first time I met Donna I was so inspired! She has a gift for helping entrepreneurs create strategies that will work for their "outrageous" success. She cares deeply about the success of each person who comes into her office – her knowledge, intuition and enthusiasm are hard to match!"
– Liz Brown, Be Well Life Coaching
Donna Duffy is a dynamic entrepreneur, visionary, CEO/Founder of 3E Marketing Solutions and voted the New Castle County Chamber of Commerce 2015 Business Woman of the Year. Her talent for creative inspiration empowers, motivates and educates others. Donna's mission is to educate, equip and engage small business owners and organizations with affordable marketing strategies and solutions through workshops, coaching/consulting, implementation and events. She embraces grassroots methodology, getting down in the trenches to meet business owners where they are and gains her greatest pleasure from the development of others.
Marketing Strategies • Workshops • Strategy Sessions
Coaching • Consulting • Implementation • Events
302.268.6234 
1201 N Orange Street  |  Suite 7313  |  Wilmington, DE 19801