Rock Your V.I.B.E., Romance Your Tribe LEAD and Be Legendary!
|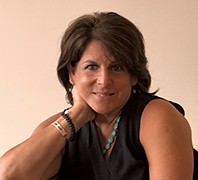 By Donna M. Duffy
As women in business and leadership, we have a unique privilege and weighty responsibility. We need to be ourselves. We need to stand in our distinctive brilliance, authenticity and power, if we are to truly bring impact and influence on our corner of the world. Yet, many of us struggle to do this consistently and confidently, because we see our own glaring flaws and imperfections.
But, what if that was all part of it? What if those less-than-perfect attributes were part of the treasure of who you are? Every bit of you–your struggles, your story, your strengths, your setbacks–all make up the magnificence you bring to the marketplace.
I say it's time to finally Rock Your V.I.B.E. and Romance Your Tribe. It's time to LEAD and BE LEGENDARY! Let's break it down:
Vision: This is what you believe you're meant to do in the world, it's what stirs your soul and is the change you intend to bring. Hang on to that–it's your centering, anchoring WHY. You'll need that to be sure you're headed in the right direction so won't get off track.
Impact: This is what will happen as you live out your vision and bring it to reality. Who are you trying to impact, how will that guide or direct what they do? Your life authentically lived will have more impact than you can imagine so stay true to you.
Brilliance: Here's where your treasure of gifts, strengths, experience, knowledge and wisdom are embodied. No one can take it from you and you need to stand in it fully with no apologies. Even on your worse day, your brilliance remains and you can still shine!
Edge: How are you planning on delivering your brilliance, passion and purpose? Speaking, writing, coaching, consulting, teaching? What products and services have you packaged up for your tribe? That's your unparalleled edge in the world.
Now you need to Romance your Tribe, creating marketing and messaging that is a love letter to those you're trying to reach. Who are you trying to woo? Write your content so that it goes straight to the heart so that there is no one they would rather work with than you.
Your matchless, one-of-a-kind approach will draw just the right people to you and you will be able to build a tribe of loyal followers who are so grateful for your contribution in their lives.
There is no better time for you to fully step into who you were created to be than NOW!
You are fierce, powerful, brilliant, compassionate and wise! Though you may not feel that every day, the truth is, this is your story. You have lived it and overcome challenges, trials and adversity through the decades and are stronger and more resilient than you even know.
This is the perfect time for you to amalgamate and integrate all vast treasure from your years and turn it into a business and life that stirs your heart and sets your soul on fire.
The community you long to serve is waiting on you to finally and fully be courageous enough to do what you were created to do so that you can lead, guide, educate and equip them with what they need to realize their own goals and dreams.
It's time for you to Rock Your V.I.B.E. and Romance Your Tribe. It's time to LEAD and BE LEGENDARY! It time to be totally you, serving people you absolutely love so you can build something profitable and sustaining that will outlive and outlast you.
To your OUTRAGEOUS success, Donna
I have two gifts for you to help you get there: First, download your complimentary Rock YOUR V.I.B.E. Discovery Sheet 
to unearth the brilliant potential and purpose you possess so you can create a profitable and impactful pathway for the 
future. Then, you can schedule a complimentary, 30-minute Rock YOUR V.I.B.E. Discovery call with me! I would be honored to guide you through your next, best steps toward greater growth and sustainable success. Follow the link for your download and call: https://tinyurl.com/RYVDiscovery
TESTIMONIALS
"Working with Donna Duffy at 3e Marketing has been so much more than simply learning the "nuts and bolts" of marketing. It has been a journey to define and actualize my vision for my business in a much deeper way that I could have imagined. Donna brings heart and soul to marketing, rising above the multitude of companies vying to help get your business off the ground. When I work with Donna, I leave feeling like I have been counseled by a friend who encourages deep growth and contemplation of the "why behind the what." I am able to crystalize my thoughts and take specific action and her words and thoughts percolate until the outcome materializes. My business has grown more than 200% since working with Donna and 3e marketing!"
– Dr Kim Nalda, ReKindle Family Medicine
"From the first time I met Donna I was so inspired! She has a gift for helping entrepreneurs create strategies that will work for their "outrageous" success. She cares deeply about the success of each person who comes into her office – her knowledge, intuition and enthusiasm are hard to match!"
– Liz Brown, Be Well Life Coaching
Donna Duffy is a dynamic entrepreneur, visionary, CEO/Founder of 3E Marketing Solutions, Creator of the SAGE Success Studio and voted the New Castle County Chamber of Commerce 2015 Business Woman of the Year. Her talent for creative inspiration empowers, motivates and educates others. Donna's mission is to educate, equip and engage small business owners and organizations with affordable marketing strategies and solutions through workshops, coaching/consulting, implementation and events. She embraces grassroots methodology, getting down in the trenches to meet business owners where they are and gains her greatest pleasure from the development of others.
Marketing Strategies • Workshops • Strategy Sessions
Coaching • Consulting • Implementation • Events
302.268.6234 
1201 N Orange Street  |  Suite 7313  |  Wilmington, DE 19801