Are Uber drivers protected?
|
Delaware Workers' Compensation Law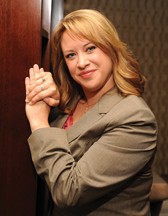 By Heather A. Long, Esq.
There's good news for tech-savvy Delawareans looking for a cheap way to get around: the app-based car service Uber is now officially operating in the first state.
Almost like a cross between a dating site and a taxi company, the handy smartphone app allows users who need rides and drivers who are looking to make some fast money to connect, with the drivers using their own cars and the whole transaction conducted through the app.
Sounds like a great thing for Delaware, right?
Well, probably – as long as the app's users understand its risks.
As a workers' compensation attorney, when I learned about Uber's debut in Delaware I immediately thought (like any lawyer), about what could go wrong – particularly for Uber drivers if they get into an accident on the job.
Normally within the Delaware workers' compensation system, if you are injured at work, you can be compensated by your employer's insurance carrier for your medical bills, lost wages and other costs. These laws are in place as a kind of exchange – you give up your ability to sue your employer for unlimited damages, and in return, they are required to carry insurance that will cover you if you are injured in the course and scope of employment.
If, on the other hand, you are classified as an independent contractor or freelance worker, as is the case for Uber drivers, you cannot expect your employer to pick up any expenses if you are injured in a work accident.
That is because, legally speaking, independent contractors are self-employed. According to the Delaware Workers' Compensation Act, workers in this category, which includes everyone from Airbnb hosts (who rent out their homes online) to drivers with Uber's competitor, Lyft, do not qualify as official employees, and therefore are not guaranteed typical employee benefits, like workers' compensation.
While Uber drivers (contractors) deal with many of the same dangers as truck drivers or delivery drivers, if they are injured on the job they can be left with huge medical bills and no way to pay their rent, while employees are protected under the workers' compensation laws.
Some believe that since Uber drivers share these hazards with other workers, they should have access to the same workers' compensation coverage, whether they are official employees, or contractors. Of course, independent contractors also tend to benefit from greater flexibility in their working lives. Uber drivers set their own hours and can work as little or as much as they would like to throughout the week, a perk that, for some drivers, outweighs the risk of dealing with expensive bills following a
work injury.
Still, under the current laws, what is important is that anyone who decides to use the app is aware of what they are getting into.
Those who are thinking about becoming Uber drivers in Delaware should weigh whether the convenience of providing rides through the app is worth potentially bearing the cost of an accident.
At Kimmel Carter, we have significant experience representing injured workers. If you have been injured at work, a free consultation with one of our attorneys, including myself, is a great way to learn more about your rights and what steps
you can take.
Heather has been an attorney for over six years, and is currently practicing Workers' Compensation and Personal Injury Law at Kimmel, Carter, Roman & Peltz, P.A. with offices in Newark and Wilmington. Heather worked her way through law school as a paralegal in a personal injury firm. After passing the bar exam, she spent several years working as a defense attorney, representing local, regional and national companies. With the knowledge gained about the inner-workings of these companies, she now represents injured workers and personal
injury plaintiffs.
Heather is a graduate of Widener University School of Law, and the University of Nebraska- Lincoln. Prior to attending law school, she was licensed as a paramedic and spent time volunteering for her local ambulance corps. She is also active as a mock trial coach for Salesianum High School.
Heather is licensed to practice law in Delaware, Pennsylvania and New Jersey.
For more information, or to schedule a free consultation, please call (302) 565-6132 or email her directly at [email protected].