Always Best Care Helps Seniors Age In Place
|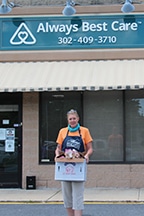 If you are among those responsible for caring for an older family member and find it's becoming increasingly more difficult during these extraordinary and challenging times, if not impossible to provide all the care and attention they require 24-hours a day, seven-days a week, there is an excellent solution close at hand.
"Always Best Care Delaware is a leader in in home care and free assisted living placement and is just a telephone call away in all of Delaware and can offer all the assistance you are urgently seeking to allow your loved one to continue to live independently in the comfort and familiar surroundings of their own home," says Michelle Serrano, agency director for the Southern Delaware area. What makes Always Best Care so unique is that they meticulously and thoroughly evaluate the needs and requirements of each specific case and then custom tailor a care program that meets each individual's requirements.
"Only after extensive interviews with family members and the completion of a total in-home care safety and personal assessment do, we assign the most suitable care provider to implement the personalized program," explains Bryant M. Greene, founder, owner/administrator of Always Best Care Delaware.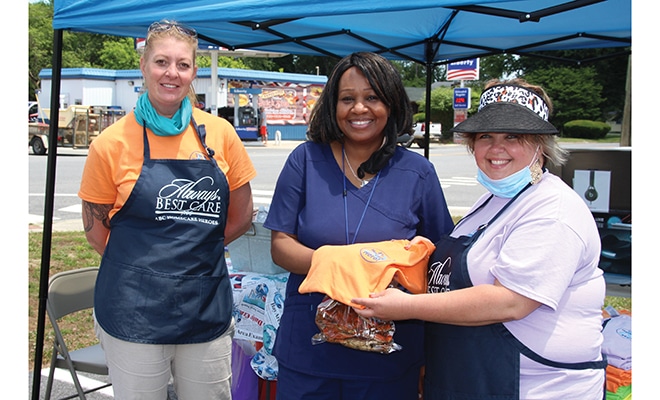 (from left) Michelle Serrano, agency director, Vanessa Smith, direct care worker, and Shelly Williams, operations specialist, at a recent event in the Milton, DE office of Always Best Care Delaware.  
Always Best Care offers a full range of services, both companion and personal in nature. They offer care for Alzheimer's, dementia and cancer patients and are available weekdays, nights, weekends and holidays. "We are truly a company that never sleeps," relates Greene. In addition to comfort and companionship, their range of services includes dressing, escort/transportation, errands, bathing and grooming, incontinence care, light housekeeping, grocery shopping and meal preparation, laundry and medication reminders. The company additionally provides in home skilled care with a full range of professional services including physical therapy, occupational therapy and speech therapy.
Always Best Care has offices in Milton & Wilmington, DE and can be reached at 302-409-3710 or on the web at 
alwaysbestcaredelaware.com. You can also follow them on Twitter and Instagram at abc_delaware.  
Testimonial
"My Mom and dad love all the caregivers and now treat them like daughters. We love Always Best Care. You have become part of our family!"  ~ Pam W.