Zinc & Vitamin C: A Natural Defense
|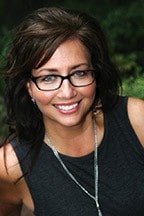 By Laura DelPercio
Do you always feel like you need a sweet after a meal? Do you still get the dreaded acne? Do you feel like you are sick all the time?
If you answered yes to one or all of these questions, you might be zinc deficient. According to The American Journal of Clinical Nutrition, nearly 73% of all Americans do not get the recommended daily allowance of zinc. This deficiency is due to depleted soils, refining of grains, and overconsumption of calcium supplements. (Calcium competes with zinc when taken together.)
Cold & Flu Season Is Upon Us
Zinc is a mineral that our bodies cannot store; therefore, we need a constant supply of zinc in our diet. Research tells us zinc affects our immune system in multiple ways. Zinc also helps improve cold symptoms that encompass, nasal congestion, nasal drainage, sore throat, and cough to help to resolve sooner. It increases our T-cells, which are essential to fight off illnesses. Zinc boosts our immunity to help fight viral and bacterial infections. Zinc supports healthy skin, hair, and even wound healing by supporting the mucosal membranes.
Vitamin C, a known antioxidant, can help reduce inflammation. Were you aware that vitamin C can help you fight a cold faster or ease your symptoms if you were taking it before getting sick? Keep in mind, if you are still healthy, it does not hurt to start taking vitamin C now.
Finding The Best Product
MDC (My Daily Choice) is a family of brands. In addition to its flagship Hempworxs, the MDC Sprays have been a leader in the Nutritional marketplace. The newest member of our Daily Sprays family is ULTRA CZ Daily Spray! CZ Daily gives pro-immune system support you need with the health benefits of Zinc, Vitamin C and Vitamin E all concentrated into a daily spray that works around YOUR busy schedule. 
Getting the daily vitamins you need to support your body's immune system should be easy. ULTRA CZ Daily Spray is created to nourish and reinforce healthy immune function. With an innovative micronized delivery system and a compact profile, ULTRA CZ tucks easily into your purse, briefcase, or your pocket.
Try ULTRA CZ or any of our Daily Sprays and enjoy a spritz of immune support in a go anywhere spray. For more information please visit https://bit.ly/plantbasics
Bio
Laura, a native of Wilmington, DE, is an Independent Affiliate for Hempworx, My Daily Choice. A leader in the industry, they aim to provide global consumers with high quality hemp products that are affordable and different. She is passionate about educating people about the holistic benefits of the Hemp plant in the hopes they find an alternative to other forms of treatment. Laura welcomes questions from those interested in learning more about CBD, as well as those interested in learning more about the fastest growing businesses in today's market. Please visit https://bit.ly/plantbasics  
FDA Disclaimer – These statements have not been evaluated by the Food and Drug Administration. These products are not intended to diagnose, treat, cure or prevent any disease. MyDailyChoice, Inc. assumes no responsibility for the improper use of and self-diagnosis and/or treatment using these products. Our products should not be confused with prescription medicine and they should not be used as a substitute for medically supervised therapy. If you suspect you suffer from clinical deficiencies, consult a licensed, qualified medical doctor. You must be at least 18 years old to visit our website and make product purchases. We do not make any health claims about our products at MyDailyChoice. Before taking our products, it's wise to check with your physician or medical doctor. It is especially important for people who are: pregnant, chronically ill, elderly, under 18, taking prescription or over the counter medicines. None of the information on our website is intended to be an enticement to purchase and may not be construed as medical advice or instruction. The use of any of our products for any reason, other than to increase general health & wellness, is neither, implied nor advocated by MyDailyChoice, Inc.
Call her at 302-540-8949 or email [email protected]