Recovery From An Eating Disorder Is A Family Affair
|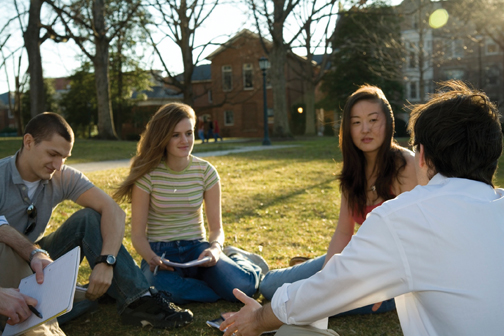 In America today, as many as 10 million women and 1 million men are battling eating disorders. Eating disorders, such as anorexia, bulimia, and binge eating, involve extreme disturbances in eating behaviors—following rigid diets, bingeing on food, throwing up after meals, or obsessively counting calories or exercising. But eating disorders are more complicated than just unhealthy dietary habits and, over time for those suffering, obsessions about food and weight come to dominate everything else in life.
The good news is eating disorders can be treated successfully, especially when the family is willing to do their part. In fact, in the past decade alone, the evidence supporting the role of family, particularly parents of adolescents, in eating disorders has become clear.
"In the Eating Disorder Program at Brandywine, we value the important role family has in the treatment process and encourage the family to partner with our clinical team in becoming part of the solution," said licensed clinical psychologist Judith Frankel, PsyD.
As part of Brandywine's program, families participate twice weekly in family therapy sessions, which can help the family take care of themselves while offering support and consistency for their loved one, and multi-family group counseling that are attended by a number of families, providing another layer of support and understanding. There is also a free, bi-weekly community support group led by Dr. Frankel and her colleague and clinical psychologist, Rita Woidislawsky, PhD, open to any individual over the age 13 struggling with an eating disorder and their family members who are looking for a confidential and supportive environment to help them focus on recovery once discharged from the inpatient hospital program.
"It is often hard to know what to do if your loved one is struggling with an eating disorder," said Dr. Woidislawsky. "Some people feel guilty, some feel overwhelmed and others overreact. Whatever the feelings may be, perhaps the most important thing to do is provide the right support, and that is where our family programs and support groups can help."
According to Drs. Frankel and Woidislawsky, essential strategies that are often the focus of family therapy programs and help to support their loved ones moving forward, include:
Avoid placing blame. Family members do not cause eating disorders. Instead, there are multiple and complex causes.
Set realistic expectations and goals of themselves and others.
Be a good role model. Evaluate your own eating habits and attitude towards weight loss.
Stick with treatment. It can take a while, even after the eating disorder behaviors have subsided.
Implement family meals and eliminate isolated eating. Sitting down together promotes healthy eating habits and a connection among family and friends.
Keep the attention off of food. Talk about the day's events, go for a walk, or play a game.
Learn to combat media messages that promote size and shape prejudice.
Communicate effectively and non-judgmentally. Talk about eating and exercising for health and optimal physical and mental functioning rather than for weight change. Have a strategy for responding to comments such as "I feel fat."
Find healthy ways to manage unpleasant feelings such as stress, anxiety, depression.
Approach your loved one's therapist with any concerns or questions.
"Most of all, maintain hope," added Dr. Frankel. "The process of recovery can be both inspiring and discouraging, with alternating successes and setbacks. Offering unconditional support for a family member may be a challenge, but the reward can be a full recovery from a life-threatening eating disorder."
The Eating Disorder Program at Brandywine Hospital offers one of the most experienced eating disorder treatment teams in the country led by Medical Director Michael Pertschuk, MD, who was named Philadelphia Magazine's "Top Doc for Eating Disorders" and one of the "Best Doctors in America."  For more information, call 877-406-0431.
The Eating Disorders Support Group (EDSG), which began on September 6, meets every other Thursday of the month, from 6:30 to 7:30 pm, in Brandywine Hospital's 2 North Conference Room except for first Thursday of the month when the group meets in the 1 West Conference Room. The meetings are open to all individuals over the age 13 who are presently in recovery, currently suffering from an eating disorder, family members and friends of those with an eating disorder, anyone needing more information about eating disorders, and those interested in the care and treatment of the eating disordered, such as teachers, nurses, physicians, counselors, and mental health workers. No registration is required. For more information about the EDSG, where and when it meets, call 610-383-4950.