Bringing Color & Confidence Into Your Life
|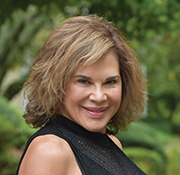 Carmella Gibellino-Schultz
Written By Kyra Marie Miller
Instead of simplifying our daily routines, makeup can feel more like a chore –– leaving us with a whole whirlwind of questions . . . 
How do I know what color is the right shade? Are my eyebrows the right shape for my face? How do I go through the day without my eyeliner smudging? Thanks to The Permanent Cosmetic & Lash Studio, you can kiss the everyday nuisance of makeup goodbye and finally bring the color you've always desired into your life.
Now you might be thinking . . . "PERMANENT?!" We know it can sound scary, which it can be –– but only if you seek service from someone who does not possess the same expertise as the master artists at The Permanent Cosmetic & Lash Studio. Unlike other permanent cosmetic artists, Carmella Gibellino-Schultz also doubles as a licensed cosmetologist, making her practice the most sought out in the tri-state area. 
Many clients throughout the decades of Carmella's career say she has the "magic touch," mastering a natural look for the single most important feature on one's face –– the eyebrows.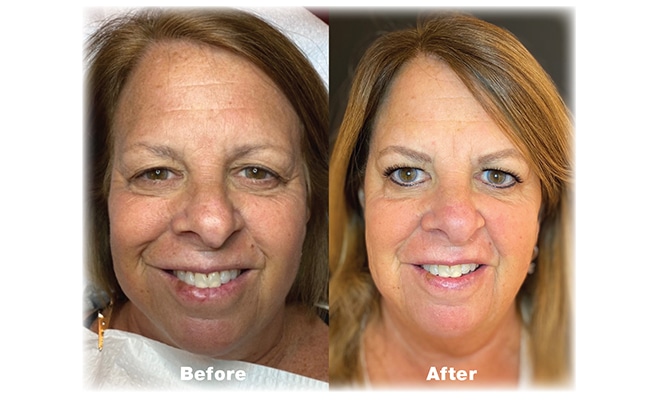 One client said, "It is amazing to wake up every day without having to worry about putting on my makeup or reapplying and retouching as the day goes on. As a child, I over-plucked my eyebrows and never felt confident in drawing them on myself. Because of Carmella's perfectionist attitude, my eyebrows, eyeliner, and lip color are perfect. I get so many compliments and nobody would know I had my make-up tattooed on unless I told them. My only regret is that I did not visit The Permanent Cosmetic & Lash Studio sooner!"
Carmella's precise and thorough artistry is a true lifesaver for those who are guilty of doing what most of us have done at one point or another –– over-plucking, over-drawing, and using an eyebrow pencil of the wrong shade.
Permanent makeup can also play a major component in building one's self-esteem. After West Chester native, Holly Grum (22) paid a visit to Carmella, her life and daily routine was forever changed.
"As a sufferer of Alopecia Universalis, I found myself waking up extra early to put on my hair piece, put on my fake eyelashes, and draw on my eyebrows," Grum said. "Even on days where I was just going to the gym, I had to put makeup on to feel somewhat normal. Carmella gave me a new sense of confidence and freedom when I decided to get my eyebrows and eyeliner tattooed. She helped me feel 'normal' again and I will be forever grateful for that."
With a visit to The Permanent Cosmetic & Lash Studio, you can finally take on the world with the color and confidence you deserve! For more information on Carmella's magic and how to book a consultation, call or text us at 610-883-0638.
By visiting The Permanent Cosmetic & Lash Studio we can help you invest in you. Call or text the studio at 610-883-0636 
or visit our website at www.permanentu.com for more information!
About the artists
Carmella Gibellino-Schultz is a licensed cosmetologist and has been practicing the art of permanent cosmetics since 1999. She's double board certified in C.P.C.P. and A.A.M., a life-time member of SPCP. In both DE and PA, she has performed thousands of procedures, and her portfolio speaks for itself. Former owner of The Skin Care School and Center, her years of experience have made her the area's most sought after permanent cosmetics artist. 
Kristina Alibrando has been working under Carmella for over 10 years now and is considered her right-hand woman. Carmella wouldn't trust anyone else with her face! Kristina is also a member of the SPCP.
"Kristina started at the studio over 10 years ago. Kristina is a natural artist for permanent cosmetics. Her experience in the beauty industry has given her the skills she needs to perform beautiful, perfect procedures for our clients. She is an amazing talent!" ~ Carmella               
Referring Doctors
Dr. Abel M.D. | The Abel Center for Oculofacial Plastic Surgery
Dr. Fanny J. Berg M.D.
Dr. Peter R. Coggins M.D.
Dr. Joseph J. Danyo M.D.
Dr. Jillian Banbury M. D.
Dr. Ian M. Longergan, D.O. | Aesthetic Plastic Surgery of DE
Dr. Timothy Greco M.D.
Dr. Monica Mehring M.D.
Dr. Jonathan Pontell M.D.
Dr. Katheryn M. Warren M.D.
Dr. David Zabel M.D.
Dr. Jeffrey B. Minkovitz M.D. | Eye Physicians & Surgeons
Dr. Peter Panzer M.D. | Panzer Dermatology Assoc.
Dr. Paul Sabini M.D. F.A.C.S.
Dr. Jonathan Saunders M.D.
Dr. Ronald Lohner
Paul S. Kim, M.D.
Gary F. Wingate, M.D.
Dr. M. Stefanyszyn, M.D. F.A.C.S. | Wills Eye Hospital
Lynn Esdale RN | Lynn Victoria              
Cosmetic & Medical Skin Care
Dr. Lisa W. Hostetler M.D.
Sarah Lester, Medical Aesthetician | Delmar Surgical & Cosmetic Treatment Center.
Carol J. Hoffman MD |    Kremer Eye Center