Marriage Planning: Financial Tips For Women
|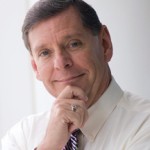 By Frederick J. Dawson, ChFC, CLU
Planning for marriage should involve more than just picking out invitations and deciding whether you should serve chicken or fish at the reception.
Consider a prenuptial agreement
If either you or your future spouse has or may inherit substantial assets, or if either of you has children from previous marriages, you may want to consider a prenuptial agreement.
Map out your financial future together
An important part of financial planning as a couple is to map out your financial future together. Where do  you see yourself next year? What about five years from now? Do you want to buy a home together? If you decide to start a family, would one of you stay at home while the other focuses more on his or her career?
Resolve any outstanding credit/debt issues
You should each order copies of your credit reports and review them together. You are entitled to a free copy of your credit report from each of the three major credit reporting agencies once every 12 months (go to www.annualcreditreport.com for more information).
If you find that either one of you does have credit issues, you might want to consider keeping your credit separate until you or your future spouse's credit record improves.
Consider integrating employee and  retirement benefits
If you and your future spouse have separate health insurance coverage, you'll want to do a cost/benefit analysis of each plan to see if you should continue to keep your health coverage separate. In addition, if both you and your future spouse participate in an employer-sponsored retirement plan, you should be aware of each plan's characteristics.
If you can afford to, you should each participate to the maximum in your own plan.
Assess your insurance coverage needs
While you might not have felt the need for life and disability insurance when you were single, once you are married you may find that you and your future spouse are financially dependent on each other. You should also take a look at your auto insurance coverage. Check your policy limits and consider pooling your auto insurance policies with one company.
Some Content Prepared by Broadridge Investor Communication Solutions, Inc. Copyright 2013.
* Securities offered through Raymond James Financial Services, Inc. Member FINRA/SIPC
* Any opinions are those of Fred Dawson and not necessarily those of RJFS or Raymond James.
* Raymond James and its advisors do not offer tax or legal advice. You should discuss any tax or legal matters with the appropriate professional.
* Links are being provided for information purposes only. Raymond James is not affiliated with and does not endorse, authorize or sponsor any of the listed websites or their respective sponsors. Raymond James is not responsible for the content of any website or the collection or use of information regarding any website's users and/or members.
Bio
Fred Dawson, ChFC (Chartered Financial Consultant), CLU (Chartered Life Underwriter) has over 30 years of comprehensive wealth management experience. He is the President of Bassett, Dawson & Foy, Inc. and a founding principal partner of the organization. Successful women are prominent among Fred's diverse domestic and international client base of professionals, retirees, professional musicians and business owners.  
Fred is frequently sought after as a public speaker on financial matters. If your group or organization would like to hear Fred speak merely contact his office  at 302-999-9330.
For more information or to schedule a complimentary, no obligation initial consultation contact Fred's office at 302-999-9330 or [email protected].
Frederick J. Dawson, ChFC, CLU
Wealth Manager, Raymond James Financial Services, Inc.
Executive Vice President, Bassett, Dawson & Foy, Inc.
Bassett, Dawson & Foy, Inc.
E.A. Delle Donne Corporate Center
1011 Centre Road, Suite 110
Wilmington, DE  19805
302-999-9330
www.bdfwealth.com •   fdawson@bdfwealth