Adjusting To Life Financially After A Divorce
|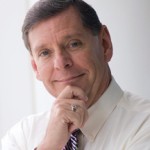 By Frederick J. Dawson, ChFC, CLU
There's no doubt about it – going through a divorce can be an emotionally trying time. In addition to the emotional impact a divorce can have, it's important to be aware of how your financial position will be impacted.
Assess your current financial situation
Following a divorce, you'll need to get a handle on your finances and assess your current financial situation, taking into account the likely loss of your former spouse's income.
Establish a budget
A good place to start is to establish a budget that reflects your current monthly income and expenses. Include your regular salary and wages, and any monthly alimony and/or child support you may receive.
Protect/establish credit
Consider taking steps to try to protect your credit record and/or establish credit in your own name. You're entitled to a free copy of your credit report once a year from each of the three major credit reporting agencies. You can go to www.annualcreditreport.com for more information.
Review your insurance needs
 Typically, insurance coverage for one or both spouses is negotiated as part of a divorce settlement.Evaluate your health, disability and life insurance coverage. Finally, make sure that your property insurance coverage is updated.
Change your beneficiary designations
After a divorce, you'll likely want to change the beneficiary designations on any life insurance policies, retirement accounts, and bank or credit union accounts. Keep in mind that a divorce settlement may require you to keep a former spouse as a beneficiary on a policy.
This is also a good time to review your will. Make sure that your former spouse isn't still named as a personal representative, successor trustee, beneficiary, or holder of a power of attorney in any of your estate planning documents.
Consider tax implications You'll also need to consider the tax implications of your divorce. If you are receiving alimony, it will be considered taxable income to you. Child support, on the other hand, will not be considered taxable income.
Consult a financial professional Although it can certainly be done on your own, you may want to consider consulting a financialprofessional to assist you in adjusting to your new financial life.
*Some Content Prepared by Broadridge Investor Communication Solutions, Inc. Copyright 2017
* Securities offered through Raymond James Financial Services, Inc. Member FINRA/SIPC
* Any opinions are those of Fred Dawson and not necessarily those of RJFS or Raymond James.
* Raymond James and its advisors do not offer tax or legal advice. You should discuss any tax or legal matters with the appropriate professional.
* Links are being provided for information purposes only. Raymond James is not affiliated with and does not endorse, authorize or sponsor any of the listed websites or their respective sponsors. Raymond James is not responsible for the content of any website or the collection or use of information regarding any website's users and/or members.
Bio
Fred Dawson, ChFC (Chartered Financial Consultant), CLU (Chartered Life Underwriter) has over 30 years of comprehensive wealth management experience. He is the President of Bassett, Dawson & Foy, Inc. and a founding principal partner of the organization. Successful women are prominent among Fred's diverse domestic and international client base of professionals, retirees, professional musicians and business owners.  
Fred is frequently sought after as a public speaker on financial matters. If your group or organization would like to hear Fred speak merely contact his office  at 302-999-9330.
For more information or to schedule a complimentary, no obligation initial consultation contact Fred's office at 302-999-9330 or [email protected].
Frederick J. Dawson, ChFC, CLU
Wealth Manager, Raymond James Financial Services, Inc.
Executive Vice President, Bassett, Dawson & Foy, Inc.
Bassett, Dawson & Foy, Inc.
E.A. Delle Donne Corporate Center
1011 Centre Road, Suite 110
Wilmington, DE  19805
302-999-9330
www.bdfwealth.com •   fdawson@bdfwealth