Three Stories Of Permanent Cosmetics
|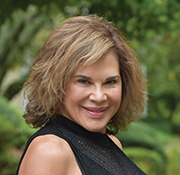 Carmella Gibellino-Schultz
Written By Kyra Marie Miller
Sarah W. was 30 years old when she became interested in permanent cosmetics. At the age of five she developed dark freckles on her pale lips. She recalls stories of children tormenting her at school about her freckles, causing her to be a very introverted person through time. Eventually she connected with Carmella who was able to successfully camouflage her freckles and define her lips, resulting in a natural, youthful, pink color!
"I would have to say that my lifestyle changed quite drastically after I had the procedure done. Carmella didn't change my life; she gave me my life back! She is, quite simply, a sweet, caring, and talented artist! I would recommend her to anyone and everyone. Go see Carmella – she will give you an honest and compassionate assessment and a wonderful permanent makeup experience."
Emily K. had been approaching her 40th birthday feeling like she'd lost her identity. As a stay-at-home mom to two young boys, she felt she had let herself go. Emily knew that being a mom is the best job in the world, but despite its many perks, it can be very demanding. At 40 years old, she thought her days of looking and feeling good were almost over. With permanent eyeliner and microblading, Carmella truly enhanced Emily's face, and life!
"The women at The Permanent Cosmetic & Lash Studio do more for their clients than just makeup and skin, they change lives by how they make their clients feel. They spent so much time with me and I felt how much they cared about me. I feel like a woman again. My husband continues to compliment me even after years of marriage – I feel like I'm hanging out with my boyfriend again! I just can't explain in words how indebted I feel to Carmella and the women at The Permanent Cosmetic Studio. They gave me the best 40th birthday present I could have ever asked for."
Cheryl D. initially wasn't even looking into permanent cosmetics for herself – but for her 80-year-old mother! But when she met with Carmella, she was pleasantly surprised how much time she gave her and expressed it was like talking to an old friend. Carmella happened to have a cancellation that afternoon and Cheryl trusted her enough to perform permanent eyeliner and lip blushing right there on the spot. She was floored by the results and a few days later called back to schedule an appointment for her eyebrows!
"Permanent cosmetics made me look and feel 10 years younger. I've never been so happy! I do nothing! I roll out of bed and I'm done! I feel pretty. I don't feel fake. I feel womanly and I don't know why I didn't do this earlier! Carmella brings women together by empowering them, and permanent cosmetics is a lot cheaper than plastic surgery!"
By visiting The Permanent Cosmetic & Lash Studio we can help you invest in you. Call or text the studio at 610-883-0636 
or visit our website at www.permanentu.com for more information!
About the artists
Carmella Gibellino-Schultz, SPCP, FAAM is double Board Certified by both The American Academy of Micropigmentation and The Society of Permanent Cosmetic Professional. She is also a Lifetime Member of the SPCP. Dedicated to Permanent Cosmetics since 1999, she has performed thousands of procedures and maintains a very solid and loyal client base. Her love and knowledge of the beauty industry shows in every procedure.
Kristina Alibrando, SPCP, AAAM is a licensed Cosmetologist specializing in Permanent Cosmetics as well as Eyelash Extensions. Kristina has apprenticed under Carmella since 2009; in 2010 she became one of the youngest members of The Society of Permanent Cosmetic Professionals and in 2016 she advanced her professional status and was approved as an associate member of The American Academy of Micropigmentation.
"Kristina started at the studio over 10 years ago. Kristina is a natural artist for permanent cosmetics. Her experience in the beauty industry has given her the skills she needs to perform beautiful, perfect procedures for our clients. She is an amazing talent!" ~ Carmella
.
Referring Doctors
Dr. Abel M.D. | The Abel Center for Oculofacial Plastic Surgery
Dr. Fanny J. Berg M.D.
Dr. Peter R. Coggins M.D.
Dr. Joseph J. Danyo M.D.
Dr. Jillian Banbury M. D.
Dr. Ian M. Longergan, D.O. | Aesthetic Plastic Surgery of DE
Dr. Timothy Greco M.D.
Dr. Monica Mehring M.D.
Dr. Jonathan Pontell M.D.
Dr. Katheryn M. Warren M.D.
Dr. David Zabel M.D.
Dr. Jeffrey B. Minkovitz M.D. | Eye Physicians & Surgeons
Dr. Peter Panzer M.D. | Panzer Dermatology Assoc.
Dr. Paul Sabini M.D. F.A.C.S.
Dr. Jonathan Saunders M.D.
Dr. Ronald Lohner
Paul S. Kim, M.D.
Gary F. Wingate, M.D.
Dr. M. Stefanyszyn, M.D. F.A.C.S. | Wills Eye Hospital
Lynn Esdale RN | Lynn Victoria              
Cosmetic & Medical Skin Care
Dr. Lisa W. Hostetler M.D.
Sarah Lester, Medical Aesthetician | Delmar Surgical & Cosmetic Treatment Center.
Carol J. Hoffman MD |    Kremer Eye Center