Your Lash Extensions Questions, Answered
|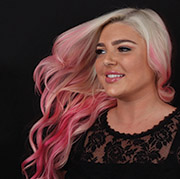 Kristina Alibrando
Written by Kyra Miller
How many mornings have you wasted time standing in front of your mirror putting layers of mascara on trying to get your lashes looking long and luscious only to have them end up clumpy and dull? 
Let's be honest, it's impossible to achieve length, curl, and volume with mascara alone. Glue on lashes are messy, and magnetic lashes don't do the trick either! The only way I've found to achieve lashes that are easy, totally customizable to my style and easy to manage are eyelash extensions. After trying lash extensions out, I literally don't feel the need to touch a wand of mascara ever again! 
I recently sat down with the eyelash extension artists at The Permanent Cosmetic & Lash Studio in Chadds Ford to get the details on what eyelash extensions are all about. Emily and Melanie both specialize in volume and hybrid (a mix of classic and volume) eyelash extensions, and have been practicing for over five years each!
Q: Okay, first things first. Will eyelash extensions ruin or damage any natural lashes?
Emily: If done by a certified and trained professional, as found in our studio, there should be no damage to your natural lashes. It's super important to go to an experienced technician that is properly trained. 
Mel: Nope! Ask us about our credentials in eyelash extensions. Eyelash extensions will shed with your natural lash when a new lash has already grown in.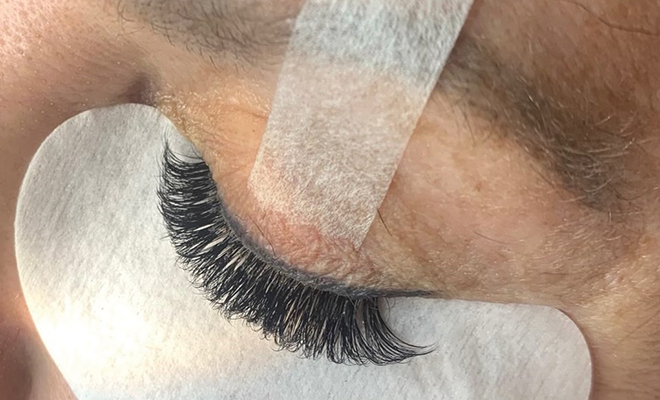 Q: Some people are worried eyelash extensions won't look natural, if desired. How can clients achieve an everyday look with eyelash extensions?
Emily: We cover this during consultations with all our clients. Eyelash extensions are completely custom to every client, which is one of the best things about them! We are trained in how to determine the perfect length and volume for each individual client depending on their eye shape and to maintain the health of their natural lashes.
Mel: I feel like that's the most common misconception about eyelash extensions! They don't always have to look dramatic and long! We can create a full, dense look while still keeping it natural. With every single client, I customize their look to their personal preference. It all depends on what style they are looking for.
Q: How long do the eyelash extensions last and how often do clients need to come in for refills?
Emily: Classic eyelash extensions typically last 2-3 weeks before needing a refill, hybrid eyelash extensions typically last 2-4 weeks, and volume eyelash extensions typically last 3-5 weeks. There are many factors that can affect your retention, like your skin type, daily routine, home care, as well as your body's shedding cycle. 
Mel: To maintain your eyelash extensions we recommend 2-4 week touch-ups depending on how you maintain the eyelash extensions at home. 
Well, now that all of your questions are answered and myths about eyelash extensions are debunked, call or text The Permanent Cosmetic & Lash Studio in Chadds Ford, PA at 610-883-0636 and ask for Emily, or Melanie to get the lashes of your dreams!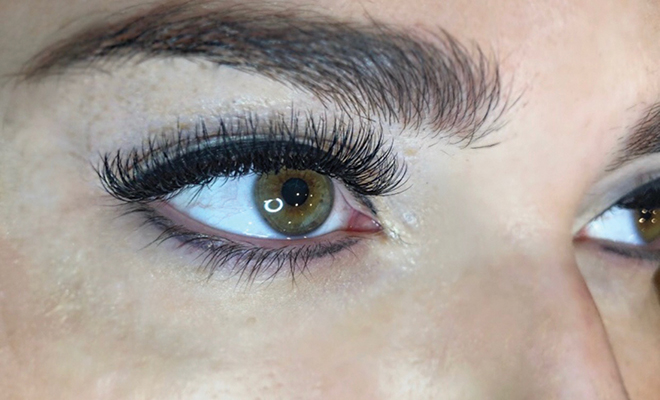 Bio
Kristina Alibrando, SPCP, AAAM is a licensed Cosmetologist specializing in permanent cosmetics as well as eyelash extensions. Kristina has apprenticed under Carmella since 2009; in 2010 she became one of the youngest members of The Society of Permanent Cosmetic Professionals and in 2016 she advanced her professional status and was approved as an associate member of The American Academy of Micro-pigmentation. Kristina specializes in volume eyelash extensions, an advanced certification she acquired from one of the industry's most reputable trainers in New York City.
Testimonials
"My service as always amazing!! Atmosphere is very relaxing and staff is extremely professional and pleasant!"                         ~ Stephanie J.
"I'm not the girly type but wanted to give lashes a try. They explained everything as she was doing it and told me exactly how to take proper care of them. Highly recommend." ~ Cori M. 
"Kristina started at the studio over 10 years ago. Kristina is a natural artist for permanent cosmetics. Her experience in the beauty industry has given her the skills she needs to perform beautiful, perfect procedures for our clients. She is an amazing talent!" ~ Carmella