A Tribute To The True Heroes Of Age Advantage
|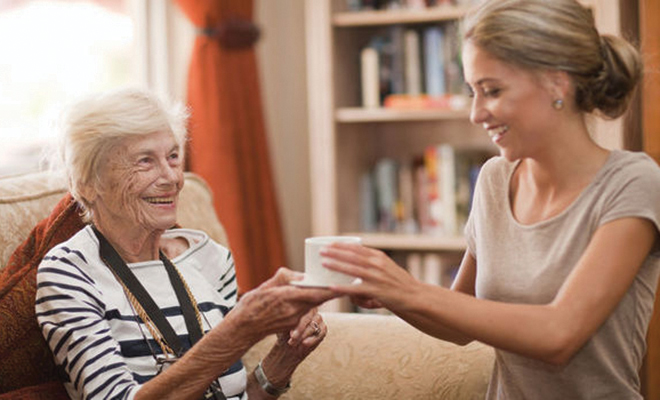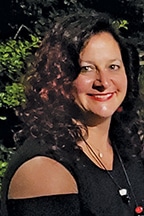 By Kristin Stetler Donovan, Owner, Age Advantage of Newark 
In my opinion anyone that cares for a loved one is my hero. However, what I am going to focus on here is the staff that has worked tirelessly and endlessly to serve our senior clients. It is truly a gift to be able to care for someone as though they are part of their very own family. I have been fortunate enough to have met many special people that devote themselves to others and to ensuring that they can independently and safely remain in their own home. Age Advantage has clients that have moved from private homes to communities and have taken their faithful aides to assist them in their new residences. Over the last nine years, we as an agency have successfully matched many aides with seniors where they have become dear friends and somewhat of an extended family member. It is incredible to see the bond that is formed, the kindness and caring makes such a difference in our senior clients' lives. As we all have come to realize over the last two years, companionship and socialization is so very important to the quality of life that we all experience. 
With all the lockdowns and shutdowns, it has seriously taken a toll on every age bracket. It has been particularly difficult for our senior population and so incredibly sad watching the havoc that isolation wreaked on them. Those with depression struggled more; those without depression may have developed a form of depression and/or anxiety. I have seen many young and old lose the will to live. 
Companionship for seniors is incredibly important, as important as it is for anyone at any stage of their lives. It promotes better mental health, better physical health, creates new routines, and really, just makes life better. For those families debating the utilization of a care provider, there are five meaningful benefits of companionship for seniors:
Recent British research shows that seniors who experience social isolation have an increased risk of premature death, regardless of underlying health conditions. Companionship provides social connection and combats isolation and depression.
Protection against dementia – The more seniors interact socially, the better the score on cognitive functioning.
Lower risk of heart disease, a recent study found that people who suffer from loneliness and social isolation were 29% more likely to develop coronary heart disease and 32% more likely to have a stroke than those that were socially engaged.
Faster recovery, neuroscientists believe companionship helps patients recover faster from the pain of surgery.
Peace of mind, companionship provides seniors and their families with a sense of security knowing there is someone there to help keep them safe.
Companionship is a key part of senior care, not just because companions help with daily tasks such as housekeeping and personal care, but also because they provide a meaningful human connection that greatly improves quality of life.
You can draw your own conclusion regarding the benefits of having caregiver assistance after reading the following testimonials our Age Advantage staff has received over the years:
"Thank you so much for your extraordinary service and level of professionalism. If you ever need a reference, I am happy to provide." ~ Ann M.
"Thank you so much for taking care of my dad these last several years. Your support allowed him to live with dignity and independence he otherwise would not have experienced. We are forever grateful for your service and dedication."  ~ Mike R.
"I apologize it's been so busy, but I wanted to reach out to thank you for everything you and your staff did for my father. My father was always treated with respect, and everything
was handled so professionally. As you can imagine these were some of the toughest times we've had to deal with, and knowing that we could rely on a good company, with good workers, with an owner that genuinely cared, gave us such peace of mind." ~ Marty F.
"Our mom had emergency surgery last night for a bleeding ulcer. She came through amazingly well considering the dire situation and is in the ICU at Wilmington Hospital. They expect 5 days in ICU and then we presume a rehab program, but at this point we are taking it hour by hour and day by day. At some point when she comes home, we expect that she'll need extended hours of care. I will keep you posted with her progress but really won't know what to expect until mid-next week. We want you to know how much we appreciate Linda's support and attentiveness. She even came to the hospital to support "her girl." Had she not been as caring and prudent and offered to stay later yesterday for her, it might have been fatal."      ~ Debi G.
"Meant to call and tell you how much we enjoyed Coco. We will definitely plan to use her again." ~ Alice S.
"Want to acknowledge to you how fortunate we are to be able to have you looking out for our aged population. You have a great natural gift and are astute to choose special people, who have great hearts, warm personality and who have a total commitment to their patients. I am so fond of Kenya and Cookie and they also made me feel total concern on their part. Thank you for being you. Don't ever give up." ~ Eileen G.
"A few months ago I used your service 24/7. There was an aide that took very good care of me. She was very caring, knowledgeable and friendly; everything you could want in an aide. If there is such a thing as aide of the year, I would certainly nominate her." ~ Nancy G.
Once again, I am in awe of the dedication that the caregiving staff of Age Advantage has demonstrated, especially over the last two years. Without our staff's compassion, empathy and dedication, we would not be able to serve our seniors. I could never find enough words to express my gratitude for their service. Our mission is to assist seniors to live an independent lifestyle and these amazing individuals are the ones that make it happen.
If you ever find yourself asking the question of whether a caregiver would benefit your loved one, you may want to remember the incredible positive impact that caregivers make in people's lives. The staff at Age Advantage is always available and willing to assist you with any questions you might have. The Director or the Field Supervisor would be more than happy to visit to discuss and consult with you regarding potential services. We are only a phone call away 302-722-8240 or visit www.ageadvantage.com.