Downsizing – Overcoming The Challenge
|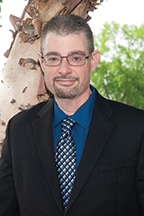 By Frank Demarinis  
Downsizing presents emotional and physical challenges. Sorting through a home with a lifetime of memories can be daunting.  In our golden years, most would agree we've accumulated beyond our need but find it difficult to let go. Downsizing unexpectedly due to health concerns can add additional challenge. Though seemingly overwhelming, downsizing can help create a simple, safe and stress-free environment. 
1. Evaluate and process the reason for downsizing
By keeping clear goals in mind, you will be better able to handle an overwhelming surge of emotions by not springing the change at the last minute. Whether those reasons include lighter household maintenance, cost of living or assistance with one's health, keep open and honest communication. Whether the goal in mind is a smaller, more manageable residence (55+), Independent Living or Senior Housing, give the entire family time to process and let them have space to adjust to the change.
2. Create a system for letting go of belongings
By creating a system, you can simplify the space, organize possessions, and reduce emotional attachment. Go slowly and don't try to tackle too much in a day.
Declutter the space: Get rid of anything you're not using that doesn't have emotional attachment. This process gets the mind in the mode of letting go and helps when you start getting into items that have more sentimental attachment.
Donate: Donating items to family members or a non-profit instead of discarding them is a great way to allow items a good home.
Document: Take notes and pictures of items will allow you to recreate a similar setup in the new space – not to mention, it will help you keep track of important documents and treasured items. Be as detailed as you can, from furniture arrangements to the placement of family photos on the walls.
3. Consider your new space
Whether the new location is a small apartment, assisted living or with another family member, plan where items will go in the new space. If one is going from a four bedroom home to a studio apartment, a lot of downsizing is going to be required. Hone in on the most important aspects of lifestyle. Do you like writing letters every day? Then make sure you don't get rid of the desk in the process no matter the size of the new space. Figure out how to make room for the things that directly influence lifestyle. The less one's lifestyle and habits change the better.
Personal documents, oversized items or other belongings not suitable for the smaller space may be more suited for a storage unit. A full dining room set may not be practical in a Senior Living residence with meal service amenities. The greatest emotional attachment tends to gravitate toward items representing social communal activities. Saving the matriarchal chair from the dining set for occasional seating may still represent that memory . . . but leave the table!
4. Consider getting downsizing help and using moving professionals.
Downsizing can be particularly wrenching for senior citizens, but it doesn't have to be. With appropriate planning and organization, you and your loved one can have a hassle-free transition.
Senior Advisors of Delaware, LLC is a collective partnership of attorneys, realtors, advisors and other professionals. We also offer Power of Attorney services for ongoing support and emergency response in a medical crisis. If it's not yet time to sell the home but you are 85+ and at risk for frequent hospitalization, ask about our stay at home grant! Call us for a free consultation, Frank Demarinis at 1-800-564-0173.
1-800-564-0173