Settling Your Workers' Comp Claim In Full
|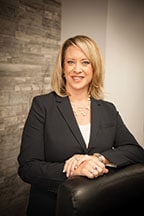 By Heather A. Long, Esquire
In Delaware, an injured worker is entitled to certain benefits under the Workers' Compensation system, which include: medical expenses, wage benefits, mileage, scarring and disfigurement benefits and permanent impairment benefits. Most injured workers receive some degree of each of these types of benefits during their claim.  
The wage benefits are typically paid in bi-weekly installments, while the disfigurement and permanent impairment benefits are usually paid one year after injury or surgery. Each time an injured worker uses these benefits for a claim that the insurance company has determined to be "compensable," it puts 5 years on your Statute of Limitations timeclock from the date the benefits are paid. Therefore, as long as your case has been accepted as valid and compensable by the workers' compensation insurance company, and you use your benefits at least once every 5 years, you can hold on to your Workers' Compensation benefits for the rest of your life.  
Some clients would rather have money in hand, instead of the security of future medical and wage entitlement. They ask if they can settle their entire case now, for one lump sum, rather than using their benefits as they earn them. This is called "Commutation." A full and final settlement (Commutation) is the equivalent of giving back all of your Workers' Compensation benefits and rights, in exchange for a lump sum of money. Neither side can force the other into this kind of settlement, so it will only happen if both the injured worker and the employer's insurance company agree to settle the case, and they also agree on an appropriate settlement amount.
Commutations can be risky, especially when the injured worker is receiving medical or wage benefits. Oftentimes, though, injured workers prefer to be paid one lump sum up front, and have control of how their money is spent and what benefits it pays for. The lump sum payments are attractive and enticing in that they offer a larger amount of money up front, rather than fighting for sometimes irregular payments over a longer period of time. The downside of the commutation settlement, however, is that future treatment is usually uncertain and workers may either be more injured than they are aware, or require more treatment than is expected.
Any offer to settle all or part of an injured worker's claim should be thoroughly reviewed so that the risk to the injured worker is minimized. A consultation with a lawyer that specializes in Workers' Compensation law should take place so that a proper risk analysis can be done, and future medical planning may be considered.  
Workers' Compensation benefits can be tricky to settle, and your lawyer will help you determine whether your risk of settling your claim now is worth the reward of the lump sum payment. All of the lawyers in my firm, including myself, offer free consultations for work injuries. If you are presented with an offer to commute or settle any part of your work injury claim, the best thing you can do is have the offer evaluated by an attorney who fights for the rights of injured workers. The consultations are free, and the insight into your claim could be invaluable to your future health and benefits.
For more information, or to schedule a free consultation, please call 302-565-6132 or email her directly at         [email protected]
Bio
Heather has been an attorney for over ten years, and is currently practicing Workers' Compensation and Personal Injury Law. Heather worked her way through law school as a paralegal in a personal injury firm. After passing the bar exam, she spent several years working as a defense attorney, representing local, regional and national companies. With the knowledge gained about the inner workings of these companies, she now represents injured workers and personal injury plaintiffs.  
Heather is a graduate of Widener University School of Law, and the University of Nebraska-Lincoln. Heather is licensed to practice law in Delaware, Pennsylvania, and New Jersey.