Hiring A Lawyer For An Injury Case
|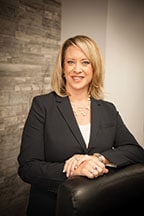 By Heather A. Long, Esquire
Being injured at work or in a car crash is stressful. Hiring a lawyer to secure the monetary benefits you're entitled to shouldn't be!
Recently, I've had some clients tell me that they were anxious and worried before we met. It seems that there are some pre-conceived ideas that meeting with a lawyer is a scary thing- but I'm here to tell you that it doesn't have to be.  
First, even before meeting in person or remotely, arrange a telephone call with the lawyer. This way you can ask all your questions up front and won't need to waste your time if the lawyer isn't a good fit for your case. Any lawyer who handles injury claims should be accommodating enough to talk to you personally, and review the facts of your case. If you only get to talk to a paralegal or an assistant, you can't fully evaluate the lawyer's ability to connect with you, or to understand the particular facts of your case. The initial consultation can be done either in person or remotely. The attorney will gather any additional facts and offer advice on a range of issues in the claim. Typically, these consultations are free, as most injury attorneys only get paid when the client receives a settlement. This way, both the attorney and the client are looking out for the client's best interest and will be motivated to work together to get the client as much money as possible.   
I typically spend over an hour in the initial consultation meeting. We discuss all the facts of the case, such as how the injury happened, any prior injuries or illnesses, any medical treatment received after the injury and whether they are entitled to lost wage payments. These are all issues of paramount importance to injured workers, and to the effective litigation of their injury claim.  
After gathering the facts of the injury, we then discuss the available benefits. The specific type, amount and payment timeline of benefits are dependent on whether the client was injured at work, in a car crash, or any other type of injury. All of this should be explained in the initial consultation meeting.
If a valid injury claim exists, a "Retainer Agreement" is executed by the client and the attorney. This is a formal, written agreement that indicates that I will represent the client for their injury, and in return, will earn a percentage of their injury settlement IF and WHEN I get them money. Therefore, if I am not successful in getting the injured client a payout, then I don't get paid either, and more importantly, they don't owe me or my firm any money. I also do NOT take a percentage of any wages paid from Workers' Compensation or Personal Injury Protection Insurance. This means that there is no risk on the part of the injured person in retaining me and my firm.
Once I've been hired, I stay in touch with all of my clients personally. They are given my direct phone number (also listed below), email address and text number. I ask my clients to call me AT LEAST every month to discuss doctor's appointments, lost wages, medical treatments and any other new developments in their case. I make sure that we talk personally any time there is a new development in their case or their treatment. As a client, you should expect face time and phone time with your attorney, at no charge, and at your convenience- including evening hours.  
Navigating a work injury claim on your own can be difficult and stressful. You should have an advocate on your side that is going to listen to your concerns, and make time to talk and meet with you personally. An attorney should endeavor to reduce your stress and uncertainty, while maximizing your recovery. Consultations with me are always free, and as stress-free as I can make them. You should expect nothing less from your Delaware Injury Attorney!  
For more information, or to schedule a free consultation, please call (302) 565-6132 or email her directly at [email protected]
Bio
Heather has been an attorney for over ten years, and is currently practicing Workers' Compensation and Personal Injury Law. Heather worked her way through law school as a paralegal in a personal injury firm. After passing the bar exam, she spent several years working as a defense attorney, representing local, regional and national companies. With the knowledge gained about the inner workings of these companies, she now represents injured workers and personal injury plaintiffs.  
Heather is a graduate of Widener University School of Law, and the University of Nebraska-Lincoln. Heather is licensed to practice law in Delaware, Pennsylvania, and New Jersey.