Time To Have "THE TALK"
|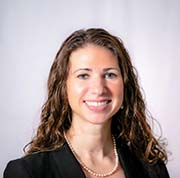 By Jaclyn Quinn, Esq.
Delaware Community Reinvestment Action Council, Inc.
No, I'm not referring to the birds and the bees. This is the "other" talk: estate planning, final wishes, medical preferences, etc. This is the talk your family will be thankful you had, even if the thought of it makes you cringe at the moment. Often, so much is left unsaid when it comes to end of life planning because it is a heavy topic and rather unpleasant at first. But, one thing is certain- no one is getting out of here alive! Do yourself and your family a favor by embracing reality and plan accordingly.  
If you don't already have a Last Will and Testament in place, this is something you should prioritize and work on in 2022. Your Will appoints an executor to manage your estate once you pass away. In short, your executor will gather your assets, pay necessary bills, and distribute the remaining assets according to the wishes you provide in your Will. While you're at it, you should also have a Durable Power of Attorney so that an agent you appoint will be able to assist you in your financial life during times of incapacity. Lastly, the Advance Health Care Directive allows your health care agent to assist you with medical needs during times of incapacity, and you also provide your end-of-life medical care wishes in this document. 
Having these documents in place is a GREAT step toward making sure your affairs are in order. It is equally important to have a discussion with your loved ones, particularly those who are involved in your plan, so they are aware of their roles and responsibility, and they can ask questions if they have any. For those who are appointed as power of attorney or health care agent, it is worth every bit of your time to discuss the practical aspects of your situation, such as where do you keep your important documents? Who is your primary care doctor? What are your medical wishes? Discussing these topics will ensure you and your future agents are on the same page. You'd be surprised at the questions that may come up and, most likely, you will feel much more at ease after discussing your wishes with the important people in your life. 
Another topic to discuss is your expectation and preference for your final resting place. There are options– burial, cremation, donation to science, and some options today are very creative, such as memorial trees or diamonds. The topic of mass or service should also be discussed, as well as some of the practical aspects: Who will handle the arrangements? Where will the services take place? Who will pay? Some of our clients have had great experiences pre-planning their funerals. If this is something that interests you, there is no time like the present! 
The bottom line is this: have the conversations now. With your partner, your parents, your children, your siblings; whoever will be appointed to help when your time comes should have advance notice. You will all benefit from the preparation. 
If you are in need of legal advice for estate planning, we are here to assist you. Jaclyn Quinn is licensed to practice law in Delaware. For more information, or to schedule a consultation, please call (302) 298-3251 or email Jaclyn at [email protected]. For more information, visit www.dcrac.org. 
Bio
Jaclyn Quinn, Esq. joined the Delaware Community Reinvestment Action Council (DCRAC) in 2011, first as a volunteer, then as staff. In 2014 Jaclyn opened and grew her private practice until 2019, when DCRAC Law opened to the community. DCRAC Law is a nonprofit law firm providing tax, title, and other legal services to those unable to pay market rates. 
Jaclyn graduated with a B.A. in Political Science from The College of New Jersey before moving to Delaware to pursue her J.D. at Widener University- Delaware Law School. She was admitted to the Delaware Bar in 2012, and is also barred in U.S. Tax Court and U.S. Immigration Court. She has volunteered with the Office of the Child Advocate, DVLS, and assists as pro bono counsel in a variety of cases. Jaclyn is a member of the Howard High School Academy of Finance Advisory Board.