Mommy Makeover: Simplify Your Morning
|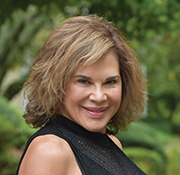 Carmella Gibellino-Schultz
Written By Kyra Marie Miller
Whether you're a mom of one or five –– every mama can agree that getting your kids out the door in the morning is hectic. There's getting outfits ready, lunches, packing bookbags and more before you can even get in the car to start the day. And don't forget the masks! Moms, you spend so much of your time and energy looking after others. When do you take time for yourself?
Imagine not having to sleepily fumble with eyeliner and mascara after snoozing way a too early alarm before prepping for the day. Imagine waking up feeling and looking youthful, put-together, and ready to take on the day. With permanent cosmetics, you'll solve all of that while saving over a half hour in the morning! Time is precious for moms, but that is just one benefit of permanent cosmetics.
Permanent cosmetics are the absolute best mommy makeover. At The Permanent Cosmetic & Lash Studio, the artists gift moms every single day with priceless confidence boosts to make you look more like your vibrant and youthful self. The services at The Studio can last anywhere from 1-15 years, making it a true investment in yourself and your confidence. 
Drawing on your eyebrows every day isn't just time consuming, but they hardly ever match when you're done! Plus, it's hard to find the right color to maintain a natural look, and when you do, they're faded and almost gone by the end of the day anyway. Microblading and/or powder-fill techniques from artists that have a combined 38 years in the beauty industry can give you brows that last for 1-3 years before needing touched up!
Permanent eyeliner is truly instant gratification and entirely customizable to your vibe. Moms, you are able to choose any look – from a subtle eyelash enhancement to a dramatic wing. Available for your upper and/or lower lids, you can work with our artists to ensure that the color, shape and thickness is absolutely perfect before the procedure begins. Eyeliner tends to be the longest lasting permanent cosmetic procedure; we have seen clients' liner that has stuck with them for 15+ years!
Finishing the trifecta of permanent cosmetics, lip blushing is essential for moms everywhere. As we age, the pigment in our lips begins to diminish. Thus, losing your shape and color. Lip blushing is a way to customize the color and correct any undertones in your natural lip while restoring lost pigment. The lip blushing procedure typically lasts 3-5 years before needing touched up.
Lastly, polishing off the mommy makeover, eyelash extensions are the cherry on top! Not only will they enhance your permanent cosmetics, but you will literally be able to wake up and go as you are. Being a mom does not mean you have to give up looking amazing every single day from the moment you wake up. Permanent cosmetics are the perfect way to give back to yourself, since you are so selfless every single day.
Visiting The Permanent Cosmetic & Lash Studio can help you invest in you. Call/text the studio at 610.883.0636 or visit our website www.permanentu.com for more information!
Testimonial
"Permanent eyeliner done. I couldn't be happier with it. My eyelids are oily so whatever eyeliner I use rubs off. I've wanted permanent eyeliner since I read about it at age 15. I found this studio years ago, but like most of us, put it off. I'm so glad I finally did it." ~ Melissa D.
About The Artists
Carmella Gibellino-Schultz is a licensed cosmetologist and has been practicing the art of permanent cosmetics since 1999. She's double board certified in C.P.C.P. and A.A.M., a life time member of SPCP. In both DE and PA, she has performed thousands of procedures, and her portfolio speaks for itself. Former owner of The Skin Care School and Center, her years of experience have made her the area's most sought after permanent cosmetics artist. 
Kristina Alibrando has been working under Carmella for over 10 years now and is considered her right-hand woman. Carmella wouldn't trust anyone else with her face! Kristina is also a member of the SPCP.
Referring Doctors
Dr. Abel M.D. | The Abel Center for Oculofacial Plastic Surgery
Dr. Fanny J. Berg M.D.
Dr. Peter R. Coggins M.D.
Dr. Joseph J. Danyo M.D.
Dr. Jillian Banbury M. D.
Dr. Ian M. Longergan, D.O. | Aesthetic Plastic Surgery of DE
Dr. Timothy Greco M.D.
Dr. Monica Mehring M.D.
Dr. Jonathan Pontell M.D.
Dr. Katheryn M. Warren M.D.
Dr. David Zabel M.D.
Dr. Jeffrey B. Minkovitz M.D. | Eye Physicians & Surgeons
Dr. Peter Panzer M.D. | Panzer Dermatology Assoc.
Dr. Paul Sabini M.D. F.A.C.S.
Dr. Jonathan Saunders M.D.
Dr. Ronald Lohner
Paul S. Kim, M.D.
Gary F. Wingate, M.D.
Dr. M. Stefanyszyn, M.D. F.A.C.S. | Wills Eye Hospital
Lynn Esdale RN | Lynn Victoria              
Cosmetic & Medical Skin Care
Dr. Lisa W. Hostetler M.D.
Sarah Lester, Medical Aesthetician | Delmar Surgical & Cosmetic Treatment Center.
Carol J. Hoffman MD |    Kremer Eye Center