How Is Your Showering Experience?
|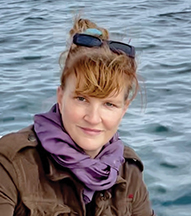 By Julia Dunning, Soaper & Owner, Maine Botanical Soaps
This issue I am going to let my customers brag for me. Trust me, you haven't had ingredients like this in the shower before. Skin is pretty important stuff! See how good it can feel and look. The recipes I create are like a shower treat!
"I am undergoing chemo treatments and this bar restored my skin to its soft state! Your soap is so beautiful and feels so good on my skin . . . I will never use another soap ever." — Cathy York
"I have use a couple of Maine Botanical Soaps and love the smell of them. I have been so pleasantly surprised at how long the bars last, three or four times as long as other soaps I have used in the past." — Bob Paolella
"I am downright obsessed with these soap bars!! I have tried at least 5 different bars at this point and each one has been a new adventure for the senses. They are visually gorgeous, and the scent of each one is like a beautiful dance of natural and familiar aromas. Nothing cheap, perfumed or unnaturally dyed here folks! Time and effort has clearly been utilized in making these sudsy works of art . . . They also do what no other soap bar has been able to do for me, and that's make my skin feel like it's been nourished AND cleaned, instead of striped and dried out. Not to mention these bars last a ridiculously long time!"  — Morgan Taylor 
"I started out buying the honey soap, which has done an amazing job of keeping my skin moisturized during the Maine winter. I kind of reluctantly tried the hair shampoo bar. It's so much greener than buying liquid shampoo in a plastic bottle, but I was suspicious of a bar of soap for my hair. Well, my hair is happier than it's been since I was about 12 years old! The shampoo bar has made my hair so soft and shiny! I love it! — Leslie Tuttle
"Your creations are such an incredible combination of art, function, mood, and place. Our guests love them and yes, I did keep one of each for myself! :)"­­ — Ocean House (purchases soaps for Airbnb guest gifts)
"These soaps truly are made from the BEST ingredients! I love the way they make my skin feel. I don't need to use shaving cream or lotions when I shower with Maine Botanical Soaps . . . And the scents are divine!" — Heather Kingree, Publisher, Women's Journal
"It's so easy to order on your site. I agree with other testimonials – you make a great product – I started using one of the bars this week and it cleared up all my itchy dry spots. Looking forward to try the new ones!" — Toni Lucatorto
"Huge fan of the woodsy dude soap—when I step out of the shower I'm refreshed like I just took a stroll through a pine forest. When the bar's down to half I make sure I order another as a backup!" — Ian Stevenson
look for these soaps this spring:

spring equinox ocean soap
rose hip & juniper berry soap
calendula & chamomile soap
wild violet soap
gardeners' & farmers' soap
lavender & rosemary soap
have you tried bar shampoo?
no conditioner or styling product needed. made with argan oil & french green clay.
also coming soon . . . "honey hair"!
shop -> www.MaineBotanicalSoaps.com
follow for upcoming and the latest batches -> https://www.instagram.com/mainebotanicalsoaps/
homemade soap
made on peaks island, maine
https://www.facebook.com/MaineBotanicalSoaps