Thanksgiving In Alabama
|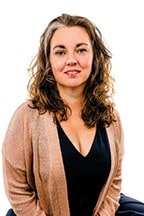 By Heather Love
Our tiny family of three lives 425 miles away from my nearest family and almost 800 miles away from my husband's family. Before the café, we used every vacation day available to us to visit our families twice a year – Fourth of July and Thanksgiving. This time of year, I would be planning our trip to mom's house in southwest Virginia. We would spend a day or two there before heading down to Alabama for Thanksgiving.  
My family holidays were almost exactly the same year after year – simple, quick, and over in two hours. It didn't matter who was hosting, we got in and got out in less than an hour. As my great grandma would say, "They made an appearance!" I was not prepared to join a family who thinks nothing of driving five hours just to drive to the place that has the "good pickled eggs."  
As I took my first steps into his momma's house, I was confronted with this question: "Alabama or Auburn?" I knew I fumbled the ball at the one-yard line when I replied: "Auburn!" and I heard Husband say, "We practiced this!" Thanksgiving in the Love family is celebrated around the Iron Bowl and the entire weekend is jam-packed around food and family.  
I think I learned how cooking can bring people together watching his family gather around food. They bring everyone into the process and they simply talk about why they are sharing what they are cooking. They explain how it is Joyce's Italian Wedding Soup and when she made it for them during a trip out to California or how Charles drove out to Cullman to get the goat he is smoking because he went to high school with the farmer. They share their personal story with that recipe and they want to truly share that experience with you.  
This type of atmosphere is what we strive to replicate every day at the café. I love sharing the first time I visited the café as a customer a/k/a the most expensive cup of coffee EVER. I was helping a friend with a project and we met at the café. I remember drinking that first cup of coffee and as much as it pains me to admit, it was pumpkin spice. It felt like the world stopped and I realized this little café feels like my husband's family gatherings. People talking, laughing, and connecting around good food and drinks.  
As I type, we don't know what we will be able to do during this year's holiday season, but we want to be able to visit if travel is allowed. Fingers crossed, we will close the café and head south with son and Akki. First stop will be Bland where we pick up my mom. This will be her first-time spending Thanksgiving in Alabama. I can share our Alabama Thanksgiving traditions with her. 
I plan on getting us all matching Roll Tide tee shirts! Roll Tide!
Bio
Whereabouts Café is located at 214 Peoples Plaza, Glasgow, Newark, Delaware. Whereabouts Café is a breakfast and lunch café that focuses on quality ingredients and healthy eating. Check us out on Facebook (Whereabouts Café) and Instagram (the_whereabouts_cafe). 
Testimonials
"Our favorite breakfast (and lunch) place in Delaware! Always a treat and the coffee is always so flavorful – our family favorite is chunky monkey. When we lived out of state we always made it a point to get to Whereabouts during our visit."  ~ Amanda C.
"This place is a must!! Panera who? Best sandwich! Pick your meat, cheese and put it on any one of their awesome bagels! I got the roast beef, turkey, cheese, spring mix, tomato on an Asiago bagel. OMG. It was huge! I had to hold it with both hands. The bagel was tasty and cheesy with just enough pull to let you know it's a bagel without having to fight to take a bite. The lemonade was just the right combo of sweet and tart. My son got the salmon and cream cheese on whole grain. He had to use a fork at the end because there was so much salmon it fell off. Will be back again and again!" ~ Paula A.