Keeper Of The Magic
|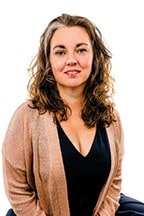 By Heather Love
Two years ago, I started planning the massive celebration I wanted to have with my family, friends, customers, and community as the café turned fifteen.  Now, I'm fighting tooth and nail to keep the doors open. 
I've struggled to find a theme for this article and I keep going back to one word: THANKFUL. If the doors close, I'm thankful for this amazing journey.  
When I took over, I was a business organizational consultant who had experience dishwashing in high school. I had no experience with running a restaurant, and my goal was to have multiple locations, not to work in the cafe. I had my next three storefronts all picked out. Then, the reality of the 2007-2009 recession hit. I realized that goal was going to be put on hold for a bit until everything stabilized; I was okay pushing that goal ahead five years.  
Something magical happened during that recession. I fell head-over-heels in love with my employees, customers, and community. For the first time in my life, I felt like I had found my tribe and my kitchen table.  
Growing up, my grandmother's kitchen table was the place where all problems were discussed over copious cups of coffee. I would listen to my mom and her FIVE sisters talk about their lives; I longed to be at that table. It was at that table that I learned that the world wasn't the same as my father had preached. I learned love, acceptance, and honor at that table.   
Forty years later, I'm still learning love, acceptance, and honor every time I walk inside this café. Every time I step outside my anxiety, I am met with someone who inspires me to be better. Customers share their lives with me, and I admire their courage and bravery. They give me tiny glimpses into their daily grind, and these authentic conversations feed my soul. 
Now, their conversations are filled with hope, during a time when it feels hopeless as a small restaurant owner, not knowing how I will get the chicken and bagels for the next month. Hope that we, as a community, will weather this winter together with grace — courteous goodwill towards ourselves and others.
My customers now know the same thing that I knew, when I originally came here as a customer. This café is magical because the vast majority of the people who visit, and understand the vibrant need for a community space. They understand the value of a "third place."
This is a place where everyone belongs and everyone treats each other with dignity and respect and grace. A place where customers take the time to talk with the employees and strangers, to learn about their lives. A place where politics, religion, and status take a back seat to connecting. A place where the magic of community happens.  
I tell everyone that I am nothing but the person in charge of making sure the doors stay clean and wide open. I am in charge of making sure the food and coffee are as good as the atmosphere.  
I'm thankful to be the keeper of the magic.
Bio
Whereabouts Café is located at 214 Peoples Plaza, Glasgow, Newark, Delaware. We are open Wednesdays through Sundays 7:30am to 2pm. Whereabouts Café is a breakfast and lunch café that focuses on quality ingredients and healthy eating. Check us out on Facebook (Whereabouts Café) and Instagram (the_whereabouts_cafe). 
Testimonials
"I can't say enough good things about Whereabouts Cafe. The food is fantastic. Nice atmosphere and friendly service. We used them for two different family events, and I could not have asked for more."  ~ Pamela Rizzo, Publisher
"Our favorite breakfast place in Delaware! Always a treat and the coffee is always so flavorful. When we lived out of state we always made it a point to get to Whereabouts during our visit." ~ Amanda C.