New Castle & Kent County People In Profile 3rd Quarter 2021
|
(click on each magazine to read the flip-thru version)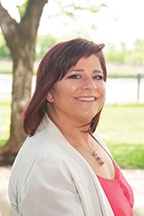 Lori Zaiss
A salon is much more than a place to get groomed. It's an escape from our busy lives to indulge ourselves in much needed self-care. Somewhere in the process of shampooing and styling, people are transformed into feeling their best selves.
There's an unspoken magic that occurs during this transformation. That's why 20 years ago, I began my mission to own a leading salon in Delaware. My passion and commitment to bring both professional artistry and ability to capture that unspoken magic lead me to build my salons, Fusion and Salon H20.
However, it takes a village to own and operate two successful salons. My reason for being an owner and master stylist with Fusion and Salon H20 is because of your support. I would have never achieved this level of success without the support of my talented team and our beloved clients. My team and I achieve this every day for YOU and because of YOU.
We are dedicated stylists, constantly looking for the newest trends. Our philosophy is simple. We want to be the very best to offer you the very best. It's why we push the boundaries of our craft and education. Today's world of social distancing offers a challenge of sourcing new avenues of educating ourselves. My team has had to demonstrate their resourcefulness to further their education with online courses. I am proud to say we have weathered COVID-19!
My commitment to you is a clean salon where you can relax. Our goal is to create an environment where you can feel like WE are taking care of YOU with our hands and hearts. We combine our expertise and passion to transform you into your best style, so you leave our salon feeling beautiful inside and out every time.
Lori Zaiss     Fusion Salon
3444 Naamans Road, Wilmington, DE       302-479-9444       www.fusionsalonde.com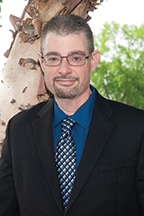 Frank DeMarinis
Frank DeMarinis is founder and operator of Senior Advisors of Delaware, LLC. Frank is a graduate of Villanova University with a MS in Healthcare Administration and a Certified Senior Advisor. He is married to his wife Melissa, together since freshmen in college. They settled in the Delaware area in 1995. Frank and his wife enjoy their spare time with family and rescuing animals.
As a Nursing Home Administrator, he has spent the majority of his career managing nursing and assisted living communities in Delaware. During that time, he identified an overutilization of "institutional" based and unnecessary care based on factors such as inability for many seniors to navigate the system and not having family support. He began offering services on a volunteer basis through church organizations and other community resources assisting seniors unable to advocate for themselves or understand the system. Efforts evolved into establishing Senior Advisors as a service support and case management agency licensed and insured to assist in the management of financial and healthcare matters for seniors. 
Over the last seven years, services of Senior Advisors have grown into a wide array of activities, including Financial Support, Representative Payee, Trusts, Guardianship, connecting consumers with available resources, coordination of healthcare needs and helping seniors in the downsizing process. Areas of expertise include transition to senior living, Medicaid and asset protection, and serving as durable power of attorney and healthcare agent to protect the rights of his clients.
Senior Advisors also maintains a non-profit subsidiary 501c3, including a Board of Directors, with their Stay-at-Home grant program, offering healthcare agent and Power of Attorney in case of medical emergency. Frank and his team are very hands-on in their support of seniors in need or in crisis, including maintaining their households, caring for pets, paying utilities and handling mail services, to safely coordinating their care and getting them back home as soon as possible! The grant program assists seniors with qualifying low income or those at risk for frequent hospitalization to intervene in emergencies to avoid unnecessary nursing home confinement. The agency's partnership with the Delaware Health Information Network (DHIN) and Emergency Notification Service (ENS) allow them to react quickly in an emergency. Grant qualification may also extend to seniors caring for a dependent spouse, those without involved family or someone designated to respond in a medical crisis.  
Senior Advisors and their care managers serve New Castle and Kent County. 
www.AdvancedDirective.info     Frank DeMarinis     (800) 564-0173       [email protected]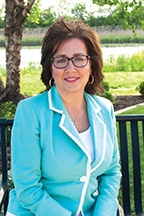 Laura DelPercio
Laura, a native of Wilmington, DE, has spent most of her career running private country clubs. Early in her career, she left the industry to open her own pastry shops. During this time, Laura was able to understand the issues many small business owners face daily. Laura eventually returned to the club industry. 
Over the years, Laura has helped many businesses improve their brand as well increase profits. She has over 25 years of experience as an entrepreneur and business executive. During her time in the hospitality industry, she has helped businesses achieve 625% in organic growth. Laura provides a unique outside perspective that has helped owners feel confident in decision making and overcome challenges that staff can't always provide. As an entrepreneur herself, she realized the issues small business owners are facing in today's market and has launched her own consulting business. 
Laura has been able to help businesses clearly define goals and implement strategies to attain them. Business owners have improved customer experience through this method and have even noticed that employee morale is better. 
Owners have come away with a clear understanding of the company's financial picture and are able to pivot where needed to reduce expenses. Most of all, owners come away believing in themselves as they are able to take control of their business.
When Laura is not helping businesses achieve success, she runs her own web-based CBD company. Laura loves to wind down by spending time with family and travelling to her family home in Estero, Florida. Laura and her husband, Fred, have 2 daughters and 5 grandchildren. A graduate of Widener University, she lives in the Pike Creek area with her husband and 2 Jack Russell Terriers and plans one day to retire in Florida. You can reach Laura at [email protected]
Hempworx      [email protected]     302-540-8949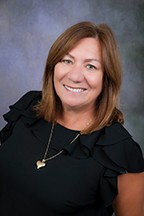 I would like to thank Debra Zeccola of Debra Zeccola Photography of Newark, DE for being our photographer for our profiles and covers photoshoot. Debra has over 25 years of experience as a licensed professional photographer. Debra provides her clients with outstanding photography services for weddings and events, family and individual portraits, baby photos and so much more. Debra was an absolute joy to work with, and I couldn't have asked for a more professional and prompt photographer than Debra.
Debra Zeccola Photography     302-540-5800
[email protected]      www.debrazeccolaphotography.com