Chester & Delaware County People In Profile 3rd Quarter 2021
|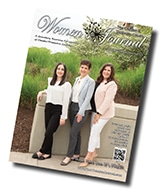 (click on magazine to read the flip-thru version)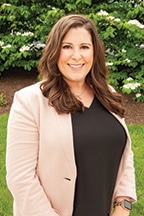 Jessica M. Bell, Au.D.
Jessica M. Bell, Au.D., is the Director of Audiology at Riddle Hospital, part of Mainline Health, in Media. She is a graduate of The Pennsylvania State University where she earned her Bachelor of Science degree and of Towson University where she received her Doctor of Audiology degree. Dr. Bell is a licensed audiologist, a member of the Pennsylvania Academy of Audiology, and fellow of the American Academy of Audiology and Academy of Doctors of Audiology.
Dr. Bell has experience as a clinical audiologist in a medical setting as well as private practice and spent three of the years working for a leading hearing aid manufacturer by training audiologists on new hearing aid technology. For the last 6 years Dr. Bell has settled in working at Riddle Hospital, providing diagnostic testing, and creating hearing treatment plans to suit her patient's individual needs. Dr. Bell truly loves going to work every day knowing that she gets to help someone hear better!  
Outside of work, Dr. Bell enjoys spending as much time as she can with her two daughters, Harper & Haisley, husband and puppy!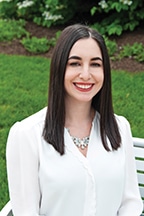 Alexa Lynch, Au.D.
Dr. Lynch officially joined the team at Riddle Audiology and Hearing Aid Center in November 2018 and completed her 4th year clinical externship at Riddle from 2016-2017. 
She completed her undergraduate studies at West Chester University and received her Doctor of Audiology degree at Salus University. She is a fellow of the American Academy of Audiology and the Academy of Doctors of Audiology.  
Dr. Lynch has always been passionate about helping others. Communication is vital and keeps us connected with loved ones and the world around us. Hearing to the best of our ability also allows us to participate in hobbies or activities we enjoy doing. Dr. Lynch also enjoys educating patients on the health and brain benefits of treating hearing loss and how this can improve your overall quality of life! 
When it comes to hearing loss and hearing aids, treatment options are not "one size fits all". Dr. Lynch customizes hearing treatment plans based on each patient's listening needs, lifestyle, and budget. She also stays up-to-date with the latest digital hearing technology offered by the top hearing aid manufacturers by attending regional trainings.
Dr. Lynch's areas of expertise include diagnostic audiology, counseling, and rehabilitative audiology including hearing aid dispensing. She prides herself in providing a thorough and compassionate patient care experience!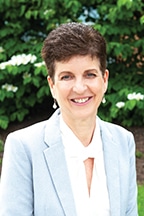 Lisa Mackenzie, Clinical Audiologist
Lisa Mackenzie has been an audiologist for the past 32 years. She received a Bachelor's degree in Speech and Audiology and a Master's degree in Audiology from Ithaca College in Ithaca NY. After completing her education in upstate New York, she returned to Delaware County to pursue a career in Audiology.
Her work experience has included diagnostic hearing and balance testing, aural rehabilitation, newborn hearing screenings, occupational testing and hearing aid fittings. Lisa is certified by the American Speech Language Hearing Association and is licensed in the State of Pennsylvania. For the past 25 years she has been a clinical Audiologist at Riddle Hospital in Media, PA.
Lisa has enjoyed helping the many patients that she has met over the years. It is especially rewarding for her to witness patients improve the quality of their lives when they pursue amplification via hearing aids or assistive listening devices. Equally important are the patients who benefit from medical or surgical intervention and referrals. Lisa finds her work interesting because she recognizes that every patient has a unique set of traits, symptoms and concerns.
Outside of work, Lisa enjoys spending time with her family. She has been married for 29 years and has three children. Lisa and her family reside in Glen Mills.
Riddle Audiology and Hearing Aid Center      
Main Line Health    484-227-3200     
www.mainlinehealth.org/riddleaudiology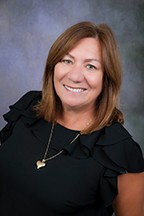 I would like to thank Debra Zeccola of Debra Zeccola Photography of Newark, DE for being our photographer for our profiles and covers photoshoot. Debra has over 25 years of experience as a licensed professional photographer. Debra provides her clients with outstanding photography services for weddings and events, family and individual portraits, baby photos and so much more. Debra was an absolute joy to work with, and I couldn't have asked for a more professional and prompt photographer than Debra.
Debra Zeccola Photography     302-540-5800
[email protected]      www.debrazeccolaphotography.com