People In Profile Second Quarter 2021
|
(click on each magazine to read the flip-thru version)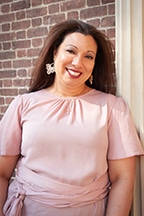 Cecile S. Gibbs
Cecile S. Gibbs, MPT is an intuitive and caring clinician who recently opened her own practice, Gibbs Pelvic Health Physical Therapy, LLC. She has her Masters in Physical Therapy from the University of Maryland Eastern Shore and her Bachelor of Science in Rehabilitation Services. With over 15 years of pelvic health care experience, Cecile's career has been spent treating and educating her community in the Tristate area on women's and men's health. Her care philosophy is rooted in the belief that caring for the patient's physical, mental, emotional, and spiritual state is vital to successful intervention and the return of a patient to their highest level of function. When not at work, Cecile spends most of her time wrangling her two boys, lovin' on friends and family, being a foodie with her fabulous husband. In addition, she leads her team of Mary Kay Independent Beauty Consultants at the Honeycomb Center in Elkton, MD.
Gibbs Pelvic Health Physical Therapy, LLC
      410-449-3049      [email protected]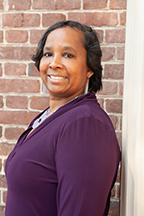 Dr. Sharon Pepukayi
In August, Dr. Sharon Pepukayi will celebrate her 10th anniversary as the Assistant Superintendent for Preschool and Elementary Education at the Appoquinimink School District, Delaware's fastest-growing school system. 
A seasoned leader, Sharon is responsible for early childhood programming, instruction and achievement at the 12,000-student public school district. In this role, she influences everything from free preschool programs for low-income and English Language Learner families, to bilingual instruction in English/Spanish or English/Mandarin. As head of the Aspiring Administrator's Program, she works to identify and grow the next generation of education leaders.
Sharon grew up on Maryland's Eastern Shore, and she credits her parents (a waterman and a public school teacher) for instilling the strong work ethic and dedication to learning that led her to her success.
Since leaving school administration to pursue district-level decision making, Sharon has helped plan, staff and open three new preschool and elementary facilities. This fall, she will be in the spotlight again when Appoquinimink dedicates its all-new Brick Mill Early Childhood Center (20 classrooms serving PK-KG), and reopens Silver Lake Elementary after a yearlong renovation and expansion.
A single parent, she treasures time spent with family and friends, and remains dedicated to helping young people be their best self. In demand as a public speaker and trainer, she travels frequently to present at conferences and serves on committees dedicated to addressing pressing issues around early childhood education, equity, and access for all.
Appoquinimink School District    Public PK-12 Education     www.apposchooldistrict.com      302.376.4101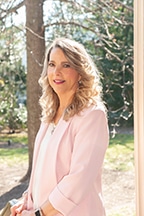 Sue Bennett
Sue has been enjoying a fun and full life. Growing up on Long Island, she married her high school sweetheart, had two beautiful children, and now, 3 grandsons (whom she enjoys spoiling). She moved to Hockessin, Delaware in 1994. There she was a preschool teacher for 20 years, enjoying educating all the little ones before turning her attention to two other passions of hers: interior decorating and fashion. She enjoyed decorating their entire beach house with beach themed décor. With her love for fashion, Sue recently came upon a company called Magnetude Jewelry. Based in Maryland, they sell reasonably priced jewelry that allows you to "add a tude to match your attitude," by swapping the stones that are connected by a strong magnet. But not just any magnet, Magnetude uses neodymium magnets that counteract the harmful effects of EMFs (electromagnetic frequencies) that surround us . . . and are growing with the advent of 5G. Magnetude Jewelry also has embedded energy frequencies on the back of all their bases. These frequencies are known to help increase blood flow, increase serotonin, and decrease inflammation in our bodies. Jewelry that is interchangeable, fashionable, affordable, and good for your health – you can't beat that!
Sue is also the Managing Director of the Wilmington Polka Dot Powerhouse Chapter, a nationwide connection company that connects the world's most positive, action-forward, amazing women to build lifelong friendships and business relationships. We seek and value a diverse and inclusive membership, and all women, whether you own a business, work for someone or just seek friendship, are encouraged to check us out. Reach out to Sue for your invitation to come to one of our meetings. 
Magnetude Jewelry       www.Magnetudejewelry.com/attitude      302 528-0597       [email protected]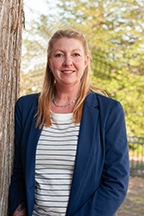 Michelle Serrano
Michelle Serrano is originally from Lancaster, Pennsylvania. She and her family moved to beautiful Sussex County Delaware in 2006. She began her employment with Always Best Care in December 2019. Her years of experience in behavioral health care senior management has been helpful in managing the daily challenges of Home Health Care. Michelle's passion to help individuals live a quality life has assisted her in providing top care for the clients at Always Best Care.
Michelle has a Bachelor's Degree in Criminal Justice Administration and a minor in Psychology from Mansfield University of Mansfield, Pennsylvania. Michelle is always working to improve her knowledge-base by learning new skills. She incorporates the latest information to provide the best care to Always Best Care clients. Her job is also to review and update training for the Direct Care workers who provide care to Always Best Care clients in order to keep the highest level of care. Michelle believes providing positive mentoring to the staff is the best way to provide excellent service to the clients. Michelle looks forward to continuing to grow Always Best Care agency in Sussex and Kent counties. The Agency is looking into expanding into skilled care in the upcoming year.  
Always Best Care     Milton & Wilmington    302-409-3710  
www.alwaysbestcaredelaware.com            twitter            instagram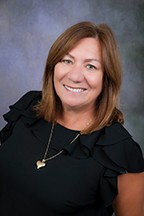 I would like to thank Debra Zeccola of Debra Zeccola Photography of Newark, DE for being our photographer for our profiles and covers photoshoot. Debra has over 25 years of experience as a licensed professional photographer. Debra provides her clients with outstanding photography services for weddings and events, family and individual portraits, baby photos and so much more. Debra was an absolute joy to work with, and I couldn't have asked for a more professional and prompt photographer than Debra. 
Debra Zeccola Photography     302-540-5800
[email protected]      www.debrazeccolaphotography.com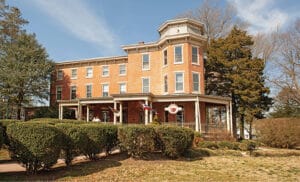 Thank You To Our Location
​Welcome to Governor's Café. Governor's Cafe was established in November of 2011. It is located at 144 Kings Highway, S.W. Dover, Delaware. It is registered as the "Leason House" on the National Historic register. The house was built in 1857, with a tower addition added in 1885. It is located directly across the street from the Governor's Mansion in downtown Dover. They offer a variety of cuisine to suit anyone's taste whether it's lunch, dinner, dessert, coffee, or drinks. Made fresh daily!!
(302) 747-7531    www.governorscafe.biz
Testimonial:
"​I took my family there for brunch right before my change of command ceremony and we LOVED it. They loved all of the historical photos of governors, the food, the chai tea, and the mimosas. I'm new to the area and coming from the DC area, I am not a big fan of chain restaurants, so this was a very pleasant surprise. I will definitely be back again!!" ~ Joy Atkins