Time To Check "Estate Planning" Off Your List!
|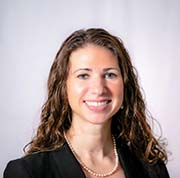 By Jaclyn Quinn, Esq.
Deputy Director at DCRAC
Make this the year you are going to tackle getting your paperwork together and affairs in order. Most adults need to complete their Durable Power of Attorney (POA), Advance Healthcare Directive (AHCD), and Last Will and Testament. This trifecta ensures that you are covered in the event of incapacity and beyond. The POA allows you to appoint an agent to manage your financial life; the AHCD gives authority to make medical decisions on your behalf; the Will makes final gifts after your death.
For many reasons, some decide to go the DIY route when completing these items. Whether it is to save money or because you DIY everything anyway, this is one area you should consider legal assistance. I'd like to share the "Top Five DIY Mistakes" here. 
1. Beneficiary designations and the Will are inconsistent
Sometimes, a client comes to consult about their Will they created using a form or online source. For example, a person has 12 nieces and nephews and decides to leave them each a gift ranging from $1,000 to $5,000. Upon reviewing the Will and discussing assets, it becomes apparent that there are insufficient PROBATE assets to make those gifts. This is a common error. Beneficiary designations on accounts such as brokerage, 401(k), and life insurance will pass directly to the beneficiary indicated rather than through the Will via the probate process. When creating a Will, beneficiary designations need to be examined and changed to ensure compliance with your ultimate wishes. 
2. Documents are missing
Unfortunately, this happens too often- someone who needed a POA or AHCD doesn't have one, and now lacks capacity. Or, you may think the Power of Attorney negates the need for a Will, but that is untrue. The POA and AHCD are valid only during life. When the Principal dies, the power of attorney is revoked, meaning that the Agent can no longer access funds or make arrangements based on the authority of the POA. This is where a Will would enter to appoint an Executor and direct the distribution of assets. Without a Will, the family faces a hardship upon death. 
3. Documents are not executed correctly
We have come across documents that are missing notary seals and signatures from witnesses and testators. There have even been clients who are missing pages from their otherwise complete documents. If the documents are not executed according to law, they will not be valid when presented for use. 
4. The documents don't reflect your intent
When drafting a Will, intent of the Testator is extremely important and something an attorney ensures is clear throughout the documents. Typos, omissions, and unclear wording can cause significant challenges in probating a Will when conflicting clauses cast doubt on intent. For example, if you have two children and you wish to leave assets to them equally and per stirpes (to their children, should they predecease you), this should be clear throughout. If a clause only lists one of the children or in a succession order, this could throw off the gifting scheme you intended to implement. 
5. The documents don't address potential pitfalls
Generally, funds are distributed through a liquidation process. Real property, on the other hand, is not so easily divided. If you have real estate and intend to leave it for the benefit of multiple people, it might be appropriate to direct the Executor to sell the property and divide the proceeds. Otherwise, the beneficiaries are burdened with deciding who will maintain, rent, pay mortgage, etc. It is imperative to identify these potential roadblocks and solutions—designation, discussion with all parties involved, etc.
If you are considering completing your documents, we are here to assist. Jaclyn Quinn is licensed to practice law in Delaware. For more information, or to schedule a consultation, please call (302) 298-3251 or email Jaclyn at [email protected].