3 Steps • 30 Minutes • Remarkable Results
|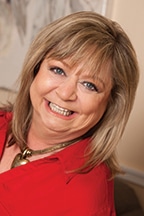 By Joanne Graves, Owner of Sanctuary Spa
The award-winning HydraFacial system advances skin health by merging invigorating spa therapies with advanced medical technology.  As both the category creator and leader, HydraFacial's approach to skin care champions the ability to personalize treatments.
HydraFacial is the only hydradermabrasion procedure that combines cleansing, exfoliation, extractions, hydration, and antioxidant protection simultaneously, resulting in clearer, more beautiful skin with little, to no, downtime.
The treatment is soothing, moisturizing, non-invasive and generally non-irritating. As with most procedures, visible results from HydraFacial will vary from person to person. However, you will likely see results immediately after treatment, and your skin may feel smooth and hydrated for one to four weeks with appropriate care to maintain treatment results.
The HydraFacial treatment is broken down into three distinct, yet synergistic, steps:
The first step, cleanse and prep, employs both a mechanical and chemical exfoliation using a multi-action, specialized skin solution that deeply nourishes and renews skin while softening sebum and impurities to prepare the skin for, and aid in, extractions. 
The second step combines the benefits of a more active physical exfoliation and a chemical peel into a one-step resurfacing procedure. Glycolic acid removes dead skin cells, helps clear congested skin, and reduces fine lines and wrinkles, and salicylic acid, which belongs to the beta hydroxy family, is oil soluble, allowing it to penetrate pores, remove dead skin cells, and clear skin congestion. The result is an accelerated peel with visible skin rejuvenation with little, to no, irritation or down time. 
During the third and final step, we fuse and protect with a proprietary blend of antioxidants combined with deeply moisturizing, low-molecular-weight hyaluronic acid, often referred to as liquid gold! This has soothing elements from arnica flower extracts and skin-renewing and brightening benefits from red algae extract to even skin tone. This powerful formula naturally detoxifies and protects the skin from environmental free radicals with the combination of hyaluronic acid and peptides which work synergistically to go beyond detoxification and protection to restore beautifully healthy skin. 
Boosters can be added to the signature HydraFacial to create a customized treatment based on your skin's needs. The boosters include Dermabuilder, an advanced age-refining peptide complex uniquely formulated to recharge dull skin and diminish the appearance of fine lines and wrinkles by boosting skin's natural hydration. In addition, it contains algae extract, known to provide noticeable and instant tightening  while smoothing fine lines and wrinkles; it also acts as a preventative protection shield against oxidative stress.
The Britenol booster is designed to brighten and balance skin tone while minimizing the appearance of dark spots and sun spots caused by environmental exposure and aging. It combines the brightening agents of Alpha arbutin and bearberry extract with the antioxidant benefits of vitamin C. Skin will be visibly rejuvenated by this non-irritating formula that will leave skin glowing and refreshed. Finally, CTGF minimizes the appearance of fine lines and wrinkles with naturally derived growth factors. Controlled clinical studies with growth factor treatments have shown a reduction in skin roughness, improved skin texture and elasticity, and improved overall radiance.
Just 3 simple steps + 30 swift minutes = the best skin of your life. Don't just take my word for it — experience HydraFacial today!
If you'd like more information or are interested in HydraFacial please contact me at [email protected]
HydraFacial is registered in the United States Patent and Trademark Office by Edge Systems LLC. Copyright © 2017 Edge Systems LLC. All rights reserved. P/N 19716-03-A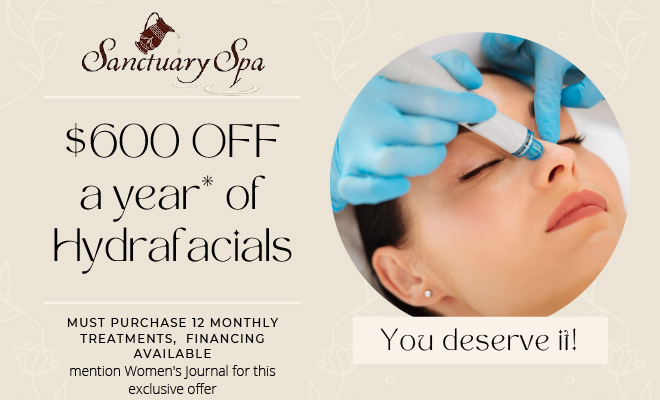 Contact us at www.mysanctuaryspasalon.com or call us at 302-475-1469 for a personalized consultation!