People In Profile 4th Quarter 2019
|

(click on each magazine to flip thru the issue)
Adebimbe Gbadamosi
My journey began when I found a lump on my breast, without any pain. I quickly booked an appointment with my doctor to examine me. My exam included an ultrasound and a mammogram. The doctor saw a mass, about 1.7 cm. A biopsy was performed. The result was positive, HER2 positive, an aggressive form of breast cancer.
An aggressive cancer requires aggressive treatment which commenced with chemotherapy before surgery. I have tried to maintain my appearance as I have not wanted pity from others. I have gone to work the day after chemo treatments as if nothing was different. When people see me or hear about my diagnosis they are usually shocked and say, "You look great!"  
Through this journey, I have learned patience, empowerment, love and a better understanding of how precious life can be. I realize that my purpose on this cancer journey is to help others.
It has been said "It takes a village to raise a child," I say it takes a village to fight cancer. Thanks to God Almighty, for early detection, my family, friends, medical team and my support team and family for helping me through one of the most difficult moments in my life.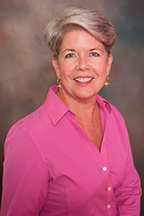 Carla Markell
I thought breast cancer was behind me after 14 years. I went in for my annual 3D mammogram in the spring of 2019 and was all ready for the radiologist to say "See you in a year!" Instead, they wanted to do an ultrasound to get a closer look, but couldn't find the one little spot they were concerned about. They ordered an MRI to zero-in further, and they were able to see the small tumor detected by the 3D mammogram, which was referred to by the Radiologist as an "architectural distortion." My cancer was up against the chest wall and unusually difficult to access, so an MRI guided Biopsy was required. I was braced for the worst when I spoke to the doctor to get the results, and I learned on the phone that I did in fact have breast cancer again; Stage 1, estrogen receptive, HER2 negative, same as before, but the opposite side. 
I'm one of the lucky ones to have had access to 3D technology and to have caught this early. My tumor wouldn't have been detected on a regular mammogram or ultra sound until it was much bigger and likely a more advanced stage of cancer.
My protocol is similar to before, with a lumpectomy and radiation. I'm fortunate to not need chemo. Since it was my second bout, my overriding concern was "why is my body making cancer and what can I do to prevent this from happening again?" 
There is a lot of research that shows a plant-based diet with occasional wild caught fish helps to prevent cancer. I've cut out sugar, caffeine, red meat and chicken, alcohol and all bread products. I'm taking suggested supplements to make sure my vitamin levels are good and incorporating a lot more exercise than I'd been doing previously. The doctor said the main factors to consider are good sleep, excellent diet, stress reduction and exercise, which will all help with preventing cancer, as well aging more healthfully.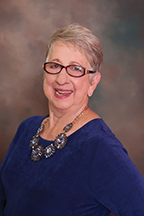 Carol Norton
As I begin to write this, I am going through my second bout of breast cancer. My first cancer was in 2005. I had breast cancer in my right breast and went through chemotherapy, radiation and Herceptin. I had a wonderful support group, family church, and most of all my God.
That was fourteen years ago, and I always had in the back of my mind that I would get cancer again.
I had my second surgery June 26th, 2019 and was told this cancer is different from the first. My lymph nodes tested negative and my tumor has clear margins. I know that I will have to have radiation therapy, but I anxiously wait to hear about possible chemotherapy.
My doctor and everyone else involved has been wonderful. I am blessed with support from my loving, caring and attentive family. I have great support from my ABC group and I will always remember their love and caring.
My church has many prayer warriors and they continue to support me. I am hoping for the best results as I continue my second battle with cancer. I will continue to be positive and look at the bright side.
PRAISE GOD! I just got word-NO CHEMO! Radiation began July 23, 2019 every day for four weeks.  
My daily prayers are for those fighting this battle of cancer and that we will finally find a cure.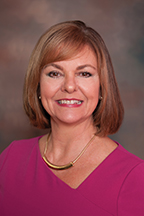 Dawn Kirsch
In 1980, at the age of 20, I was crowned Miss Rhode Island and competed in the Miss America Pageant. It was also the year I lost my sister, Pat (age 38) to breast cancer. This would impact me forever!
At the age of 28, at the recommendation of my doctor and due to my sister's early onset breast cancer, I had my first mammogram. Like many women, I had very dense breasts. The next year, I had my first child, a baby boy. In July of 1991, I gave birth to a baby girl. 
In February of 1993, after another mammogram, my doctor called, asking to see me and to bring my husband. At the appointment, he told me he had good news and bad news. The bad news was that I did have breast cancer; the good news was it was caught early and was treatable. With my family history, I had a 75% chance of getting cancer in my other breast as well. My thought was my husband and children, I had to do whatever possible to rid my body of this and keep life as normal as possible.  
My doctor offered me several options, but recommended to begin with a second opinion, and consult with oncologists, radiologists, plastic and reconstructive surgeons. I decided that a bilateral mastectomy with reconstruction was the best option for me. 
At the time, I was teaching several fitness classes at my local Y; exercise had become my outlet to stay strong, and mentally focused. Frustrated from a lack of information on exercise and classes for breast cancer survivors, I became certified to teach cancer survivors. We get a great work out, have fun, and are stronger both mentally and physically.  
I became a certified American Cancer Society Reach To Recovery Volunteer and also served on the local Board of Directors. It was there that I became active with the Relay For Life event. For 25 years I have been involved as a Team Captain for an all survivor team, and the Chair for the Central Chester County event. 
In 1996, I was nominated for my volunteer work and chosen to be an Olympic Torch Bearer in Chester County as the torch made its way to Atlanta, GA. It was an incredible honor that I will cherish!
In 1998, I found out that I was expecting our third child. Thrilled, though some doctors were not, I knew God would take care of everything. Although not easy, I would do it all over again in a heartbeat!
Cancer will not define me, nor hold me back. I am grateful for this crazy journey and all it has taught me. My faith has kept me strong and positive. My sense of humor has kept me sane!  If not for this journey, I would never have met all the incredible people and my many friends. They say it takes a village and it truly does!  I feel so truly blessed!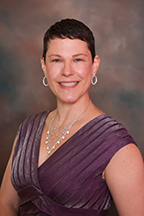 Erica Griffiths
In 2016, I was 38 years old, and still breastfeeding my then 16-month old, Isobel (Izzy). I noticed that between frequent clogged ducts there was a dense area that didn't seem to go away. In a 2-week whirlwind, I underwent biopsies, breast MRI, chest X-Ray, nuclear bone scan, X-Ray of skull, spine, and ribs, CT scans of chest, abdomen, and pelvis, multiple blood draws, ultrasounds, and an echocardiogram. One week into my Stage 2 diagnosis, I was told I had Stage 4 Metastatic Breast Cancer (MBC). The breast cancer had spread to my spine, liver, and femur. I was officially incurable.  
I had a very quick and complete response to chemotherapy. For the next 3 years I received and continue to receive an infusion of maintenance drugs every 3 weeks, take a daily anti-estrogen pill, and get a bone strengthening shot every 6 weeks, for my metastatic disease fueled by hormones and an overproduction of a protein called HER2. I have had several complicated hiccups in 2019 and will be in various treatments forever.
I often joke that I am the luckiest unlucky person alive. Through all the ups and downs of the last 3 years, I have never been alone. My family, friends, community, and even strangers, have lifted me, laughed with me, cried with me, and carried me through days where my strength has been limited. The help and love I have received has allowed me to power through work and treatment, and to be the mom I always wanted to be for my Izzy. It has also allowed me to become a patient advocate – pushing for more research dollars for the only breast cancer that kills. MBC is not curable. The average lifespan is only 3 years. I am on borrowed time – and every day is a gift.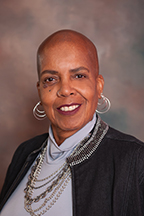 Jennifer Brown-Davis
In 1984, my family arrived in Dover from New York City, and I became an employee of The Capital School District as a Special Educator until retirement in 2015.
During those years, I obtained a gym membership, ate no red meats, lots of fruits, vegetables and plenty of water. I felt positive about my health. My yearly mammograms showed no cancer or changes in my breast. In 2011, I was negligent, I felt no pain or lumps, and therefore I missed my mammogram appointment. I could wait until next year. My breast cancer journey began on March 23, 2012. I received a letter from MDI that my mammography showed an abnormality that requires a biopsy. I took a breath; yes, there was a small lump in my left breast.
Weeks of lab work, exams and tests followed. On May 8, 2012, a lumpectomy revealed Stage 1 breast cancer that would require radiation. The surgeon explained my cancer numbers; she recommended partial breast radiation using a device called the Savi. I had to go to Hahnemann Hospital in Philadelphia, PA for treatment. The Savi was placed in my left breast, followed by radiation twice a day for 5 days. My sister stayed with me at the Hope Lodge in PA during treatment. With an Oncotype DX Breast Test score of 24 (intermediate risks of recurrence), I decided to have chemotherapy. Chemo was stopped after one treatment due to an intestinal infection that I was hospitalized for.
Today, I am a 7-year survivor, who continues on this journey with the support of my two adult sons, family and friends. My life goals are: staying positive, working on mind/body, maintaining an active lifestyle, as well as volunteering with the Delaware Breast Cancer Coalition's My Sister's Keeper Program, to spread the word in my community about the importance of having a mammogram.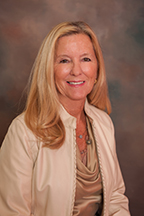 Linda DeFrank
In my life I have jumped out of an airplane, hot air ballooned, ran with bulls and zip-lined through a jungle. None of those events ever gave me the fear that just four little words did, "You have breast cancer."
I have faithfully, every year, gone to my GYN for an exam followed by a mammogram. My prescription said to get one after October 25, 2018. I almost delayed the mammogram until after the holidays but thought to get it over with sooner rather than later. January was approaching and as I am a tax preparer there would be required classes before the tax season.
I had a mammogram and received a call to come back to take a few more tests. The doctor talked to me after the session and said they would like to biopsy my right breast to confirm a suspicious area. I was told there were two spots to study. I questioned why my GYN had not felt the lump, but neither had I.
My doctor reported to me that there was a mass, as opposed to an actual lump, but they could still do a lumpectomy and surgery was scheduled. To my surprise, further testing came back that indicated my cancer was highly aggressive and had grown so I would need to have a mastectomy.
I had the mastectomy and later the reconstruction without any problems. I had a final MRI and am now "Cancer Free." A delay for even a couple of months in a mammogram could have cost me my life. Lesson learned – "Don't Delay!"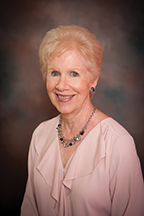 Linda Texter Hall
My first bout with breast cancer was in 1983 when I was in my 30s. I was among the first to have a lumpectomy and removal of breast lymph nodes, followed by six weeks of radiation therapy. The surgery went well, and I received the good news that none of the lymph nodes were cancerous.
Eight years later, cancer was discovered in the same breast. I became a pioneer in a new procedure called abdominal tram flap reconstruction, where my own tissue was used to construct a new breast after the mastectomy. It was a long surgery and recovery, but successful.  
I became a volunteer with American Cancer Society's Reach to Recovery program and received the Susan B. Komen Award in 1993. In addition, I participated in the kickoff exhibition – "Living and Giving" – for Delaware Breast Cancer Coalition. As a yoga instructor, I conducted classes for their participants.  
Realizing first-hand the importance of support groups after a cancer diagnosis, I joined the founding board of Cancer Support Community Delaware. We are a statewide nonprofit organization whose mission is to ensure that all people impacted by cancer are empowered by knowledge, strengthened by action, and sustained by community. Support groups and programs are professionally led and provided at no cost to help participants and caregivers cope with the emotional and life-changing aspects of cancer. 
I was on the development staff at Winterthur for 17 years, and currently teach yoga for kids at Brandywine YMCA and for adults at Beyond Fifty and Osher Lifelong Learning Institute. My poetry and essays have been published in books and online.      
My journey with breast cancer changed my life forever. I learned to speak up for myself, to deepen my spirituality and belief in the body-mind-spirit connection, and to be grateful for the wonder of life.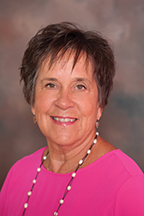 Lois Wilkinson
Lois is a calm and reassuring presence in the lives of women newly diagnosed with breast cancer. Connecting with them in this way, on a personal level, is what Lois Wilkinson loves best about her work as program director of Kent/New Castle Counties for the Delaware Breast Cancer Coalition, Inc. (DBCC). "Yes," she tells them, "you'll lose your hair and you'll hate it. But it will grow back."  And "Yes," she may tell them, "having a mastectomy can be devastating. But with reconstructive surgery, and the healing power of time, your body and spirit will be restored." She reassures these women that there is life after breast cancer. She knows first-hand, because Lois Wilkinson is an 18-year survivor.
Lois helps the newly diagnosed women to connect with other breast cancer survivors, too, through DBCC's Peer Mentor Support Program, pairing them with trained survivors who have shared similar diagnoses and life situations. She trains new volunteer mentors, and works with physicians and hospitals throughout Delaware to help those beginning their breast cancer journey.
In addition, Lois coordinates workshops, educational seminars, and fellowship activities for survivors. She was instrumental in starting the popular "Nurture with Nature," a program that takes survivors out into nature for time to unwind, heal, relax, to observe beauty, growth and renewal in nature, and to form bonds with other survivors. It has become an event many survivors eagerly await each month.
Lois came to DBCC as a volunteer, working on the Southern Lights of Life fundraising event, and became a member of the staff in 2004 – two years after her diagnosis. She was raised in Townsend, DE, is University of Delaware alum, and currently resides in Townsend on the family farm.  In her free time, she enjoys gardening, kayaking and traveling.
Program Director Kent/New Castle County     Delaware Breast Cancer Coalition
165 Commerce Way, Suite 2, Dover, DE 19904     (302) 672-6435 Dover     (302) 468-4812 Wilmington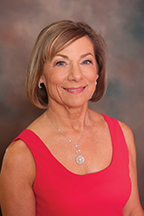 Nanci Mayer-Mihalski
Nanci Mayer-Mihalski's journey with breast cancer, and her career in research, began when she was an 8th grade student. Her aunt was diagnosed with breast cancer and died. Nanci understood that cancer was a terrible disease and she wanted to discover a cure for it. And, "that's why I went into research." 
Nanci's early career choice led her to research positions at Memorial Sloan-Kettering and the National Cancer Institute. While at NCI, she was on the research team developing monoclonal antibodies. Over thirty years later, Nanci is seeing the results of that research – the next generation of cancer treatment drugs! 
Nanci's journey became even more personal – and her career choice even more important – in 1996 when her mother was diagnosed with breast cancer. Then, just six months later, her younger sister was diagnosed with breast cancer at the age of 37. Nanci shared her sister's journey through surgery and treatment, using her research knowledge and network to convince her sister to take part in a clinical trial for "Taxol," now the standard drug for breast cancer treatment. 
In 2000, Nanci was diagnosed with breast cancer. She was not willing to accept "wait and see" advice, and, taking charge of her treatment, insisted upon a lumpectomy, assuring that she had clear margins. Radiation treatment followed the lumpectomy. 
In 2001, Nanci became involved with the Delaware Breast Cancer Coalition (DBCC). She currently chairs the Research Committee and volunteers at DBCC's Great Stuff Resale Shop. Nanci Mayer-Mihalski's journey with breast cancer has come full circle. From an 8th grade student who made a commitment to find a cancer cure, through her family's and her personal fights with breast cancer, to her continuing commitment to DBCC and to those diagnosed with cancer. She is now celebrating her 19th year as a breast cancer "thriver."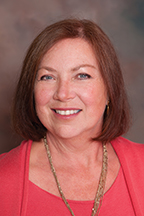 Suzanne Baker
It wasn't until I began to write these words that I considered my emotions during my cancer experience. Writing has been cathartic. At the time of my breast cancer diagnosis, I didn't have control of my health, but I did have the love of my family. Usually optimistic, I was worried that this might be something I could not be cured of, because my mother died from pancreatic cancer thirty-six years ago.
Everything seemed to happen quickly, a whirlwind of events. I was celebrating my birthday, my second granddaughter's first birthday, and I received news of a third grandchild on the way!  
My routine mammogram showed micro calcification. My Nurse Navigator became a true blessing to me, making it possible for a quick, second mammogram and ultrasound. A biopsy was recommended. I was referred to a breast specialist for a diagnosis of Ductal Carcinoma Insitu.
After surgery, I was told the cancer was gone, but my treatment would continue with radiation. I did not have any problems. With the treatment completed, my husband and I took a much-needed trip to New England in our RV.
I will continue to take Tamoxifen for a total of five years as I remain in the care of my oncologist. I am active with an After Breast Cancer Support Group, and the YMCA Breast Cancer Wellness exercise program.
I continue to enjoy traveling with my husband in our RV. For two months last summer we had the adventure of a lifetime driving across the United States, up through Canada and Alaska!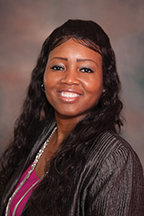 Velisa Scott
I'm Velisa Scott, a 45-year-old two times cancer survivor, a mother, and a strong and courageous woman. I survived Stage 2A breast cancer, which I was diagnosed with May 11, 2018, after finding a lump six days prior. This experience has been an overwhelming, fast-moving journey. There was a magnitude of information to intake, and life-changing decisions were made. Do I or do I not have a mastectomy versus a double mastectomy? Do I or do I not do chemotherapy? Within two months of being diagnosed, my true test began – chemotherapy. What a TEST!
Despite what I was going through and feeling, I had to remind myself of my 10-year-old miracle daughter, Hanna. Yes, she is a miracle because I was told I wouldn't be able to have kids. Why? I was diagnosed with non-hodgkin's lymphoma in 2002. I had chemotherapy and radiation then. I beat the odds then as I did this time around, too. The doctor appointments, the numerous tests, and the surgery on June 26, 2018 changed me. Yes, it changed me, physically, but it did not change my life. I'm blessed to still be here standing, fighting, and lending my voice. I may have battle scars, but they are a reminder of the battle I have fought and won, twice. I am not ashamed; it's my story. I am strong! I am positive! Negativity eats away at the soul, so I strive for positivity every day. I am still a SURVIVOR and a FIGHTER! I have a PURPOSE!
I would like to thank my doctors, Dr. Wendy Newell and Dr. Priya Singh for their amazingly blessed hands and brains. I definitely would like to thank the Delaware Breast Cancer Coalition for assisting and helping me through my journey.
Thank You . . .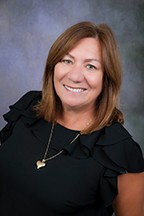 To Our Photographer
I would like to thank Debra Zeccola of Debra Zeccola Photography of Newark, DE for being our photographer for our photo shoots in New Castle, Chester, and Delaware County PA. Debra has over 25 years of experience as a licensed professional photographer. Debra provides her clients with outstanding photography services for weddings and events, family and individual portraits, baby photos and so much more. Debra was an absolute joy to work with, and I couldn't have asked for a more professional and prompt photographer than Debra. 
Debra Zeccola Photography     302-239-7193
www.debrazeccolaphotography.com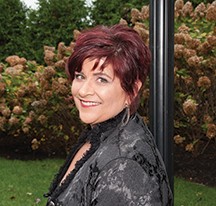 To Our Stylist
 I would also like to thank Lori Zaiss, Owner of Fusion Salon, and her wonderful team of stylist and makeup artists for providing hair and makeup for our shoot in New Castle & Kent. As always it was a pleasure working with Fusion.
Lori Zaiss     Fusion Salon
3444 Naamans Road, Wilmington, DE
302-479-9444      www.fusionsalonde.com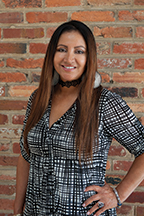 To Our Stylist
At Amelia Paris Salon & Spa we are inspired by your power to transform! Our mission is to ensure that you not only meet but also exceed your individual beauty goals. The award-winning stylists, colorists, and technicians of Amelia Paris Salon & Spa at Brinton Lake travel annually throughout the world to be educated on the latest industry advancements and techniques. Our artisans provide you with world-class products and services in a friendly atmosphere free of pressures or pretention. Thank you to Yomar this issue for being our stylist this issue for our PA Photo Shoots.
Yomar, Stylist
Christine D'Alonzo, Owner
Amelia Paris Salon & Spa
Briton Lake Shopping Center
100 Evergreen Dr #123, Glen Mills, PA 19342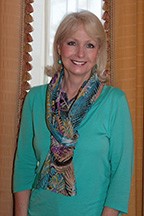 To Our Location
Great Stuff Savvy Resale / Great Stuff Home
Benefits Delaware Breast Cancer Coalition
Profits from the Great Stuff Savvy Resale and Great Stuff Home stores benefit the Delaware Breast Cancer Coalition. Proudly supported by Hopkins & Sons, Inc
Talleyville Center, Wilmington, DE 19810
Located at intersection of Route 202 & Silverside Road in the same shopping center as PNC Bank and GoodEase!
Hours: Tues, Wed, Fri: 10am-5pm, Thurs: 10am-6pm, Sat: 10am-4pm