You won't be punished for your anger, but you will be punished by your anger.
|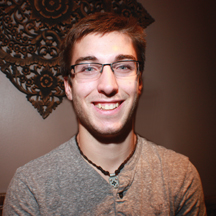 By Pete Lerza LMT, NCTMB, CHP, Manager
Kaya Wellness & Yoga
This is one of many Buddhist quotes, which refers to how anger can ruin our lives. When we talk about anger, it's implied that pessimism, grudges, and general negativity are being talked about as well. Allowing things to anger us pushes us to make poor decisions and say things that we don't mean, which eventually result in typically unwanted consequences, thus creating a stressful life.
When we are angry and stressed, our bodies produce various hormones which are designed to help us deal with stressful situations: These situations should only last moments. However, when you have devised a stressful life for yourself which is thread with anger, grudges, and hatred, these hormones will begin to cause more harm than good.
One such hormone is cortisol. Cortisol releases glucose into your bloodstream and increases blood pressure for increased physical activity such as running or fighting. Your brain is stimulated for more intense awareness and your immune system activity is reduced to save energy for physical activity. This is great for "fight or flight" situations, but prolonged production of cortisol can lead to serious consequences.
Aside from the obvious high blood pressure and low immune function issues; Cortisol also breaks down proteins and can cause muscular deterioration after being produced for long periods of time. This may lead to chronic pain and postural complications.
When we are stressed, we also tend to grind our teeth at night and hold postures which create tight muscles for us. These tight muscles cause discomfort and limit your circulation, painting the picture of how a stressful lifestyle is a slippery slope towards general, and painful, unhappiness.
There are many methods for letting go of your anger. Simply because you are not shouting at someone does not mean you are not angry, so learning how to be aware of these emotional shifts is key. Most people claim that a healthy balance of meditation, yoga, and massage has helped them to overcome the habit of stressing themselves out and increasing their own anxiety. Life can be stressful enough; Take care of your body and your mentality to, at the very least, get out of your own way.
Special: 90 minute hot stone massage for $120 (reg $145) now thru 12/15/2013 !

Testimonials:
"I started coming to Pete a little over a month ago. My neck, back, and legs were nothing but knots caused form hours at a computer, driving, and yes lots of stress. After just a month of coming to Pete my Pilates instructor told me she could see a big difference in my range of motion. Love my massages, but really love the change I see from working with a true professional that knows what he is doing. Thanks P. S., Rehoboth
"I had a great experience. My massage was therapeutic and relaxing. Pete is an experienced therapist and very good at describing the muscles affected and treatment. I appreciate his clinical and thorough knowledge of anatomy and therapy techniques. The spa itself is soothing and comforting. The room was peaceful and good music. Thank you."   ~Alan
"Pete proved to be a very sensitive and proficient massage therapist. He asked for feedback as to pressure and touch, but little verbal feedback was actually needed because Pete was so sensitive to the cues and responses my body provided to the bodywork. Pete gave an excellent massage, working deeply into some very blocked places without creating pain or discomfort. I felt safely held in his skillful touch throughout the massage. In summary, I am very pleased, satisfied, and grateful for my experience at Kaya. I will definitely be returning the next time I am able to get away for a few days of rest and restoration. And yoga and bodywork at Kaya will be central to my plans."  ~Cathy
Pete Lerza is the Spa Manager at Kaya Wellness & Yoga in Rehoboth Beach, DE. Pete is a Licensed Massage Therapist, Certified in Holistic Pathology. Pete also serves on the Program Advisory Committee at the Dawn Career Institute. He takes a holistic approach to helping you relieve yourself of the physical and emotional stresses of everyday life. Primarily practicing Swedish & Deep Tissue Massage, and having a strong understanding of the nature of "knots" & general wellness, Pete strives to help his clients enjoy a better quality of life. Pete uses the knowledge from his certification in Holistic Pathology to address complaints of pain with various techniques & perspectives.
For more information or to schedule an appointment, visit www.KayaWellnessCenter.com or www.PeteAtKaya.com or call (302) 227 – 3450.
Kaya Wellness & Yoga
301 Rehoboth Avenue
Rehoboth Beach, DE