Strengthen Your Immune System: Live Boldly!
|
Lisa Torbert – MS, CADC, Owner, QRA Practitioner, Yoga Instructor, pH Testing, Nutritional Healing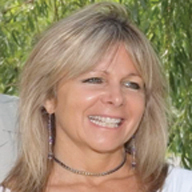 Try these holistic and natural therapies to help you through the cold and allergy season:
Chinese Ear Candling $50
Removal of earwax that releases pressure in the ear canal by removing earwax and pollen, relieving discomfort of sinus congestion and headaches.
Sinus Therapy $50
Relief of sinus pressure and congestion by use of steam, eucalyptus and gentle massage to help open up the lymph nodes to drain sinus area.
Acupuncture $65
Decongest and relieve the sinus area by removing mucus with strategically placed needles inserted just under the skin.
QRA Testing $100
A highly effective test that has the ability to identify and eliminate the "root of the problem." It includes specific testing techniques to find and help remove infections.
Sinus Detox $65
Pure volcanic mud that is warmed and placed upon the sinus areas of the face to help detoxify, drain and remove toxins from the sinuses.
Reflexology $65
A soothing, unique one-hour technique which massages pressure points on the foot reflex areas relieving stress, improving blood supply, and helping your body achieve balance and harmony.
CranioSacral $65
Manipulates and massages the skull to treat conditions such as headaches, ear infections, tension and stress.
Supplement of the Month!
One of our many natural supplements that strengthen the immune system is our ever-popular Cat's Claw Immune. Made from the bark of the cats claw tree, the supplement is infused with alfalfa, green tea, and olive leaf extract, including other substances that strengthen our bodies against the harsh threats of the autumn, making Cat's Claw the must-have supplement of the season!
Which massage is right for you?
The Cosmic Massage
Heal using your personal life force through Chakra work, Reiki, and Aviana; during energy work, the massage therapist transfers the universes energy into the client's body. Acupressure uses light touch to unclog your body's energy meridians.
The Nature Massage
Harness the strength and energy of the forest to provide a deep and heated massage with a Warm Bamboo or Warm Stone massage. Replenish your body with the earth's natural treasures with a Mud Detox or Body Wrap, using the purest substances on earth.
The Sporty Massage
Enter the next level of fitness with a Deep Tissue massage. Realign deeper layers of muscle and connective tissue to help relieve chronically tense areas. Regain flexibility with an Active Isolated Stretching massage, intense relaxation and reduction of pain.
The Beauty Massage
Uplifting, Soothing, and Renewing. Experience tranquility with our delightful massage and spa packages. Our Mini, Maxi, and Ultimate Spa packages are a luxurious and well deserved treat.
The Healing Massage
Lymphatic Drainage Massage encourage natural drainage of the lymph from the tissue space. Medi-cupping is a vacuum therapy that uses cups to pull toxins from tissue. Myofascial Massage stretches muscles and connective tissue.
The Expectant Mother Massage
Our private rooms include massage tables with areas removed to accommodate and relax both mom and baby. Pregnancy Massage is a great way to relax, increase your energy and relieve discomfort during your pregnancy.
Live Boldly!
Benefits of Massage:
Relax and heal damaged muscle
Increase range of motion
Relieve pain from muscle tension, fractures, sprains, etc.
Flush toxins from the muscle and tissue
Alleviate emotional and physical stress 

Types of Massage:
Deep tissue SwedishPregnancyLymphatic Drainage
Acupressure
Reflexology
Active Isolated Stretching
Help keep Delaware warm this season. Clean out your closets! 
October 1-15th
Give us your unwanted coats, scarves, hats, and gloves for those who really need it. Receive 10$ off a Warm Bamboo or Stone massage for your generous donations!