Winterize Your Pilates Program By Staying "Fired Up" All Year!
|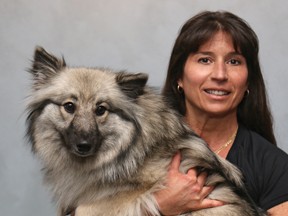 By Nancy Hawkins Rigg,
Founder and Owner, Forever Fit Foundation
Do you ever feel like the seasons dictate how you work out and what intensity you choose?
You're not alone! There are so many factors that are involved in the type of exercises we choose and when. At Forever Fit Foundation people come to us for guidance on a wide variety of needs, which is why it is imperative that we diversify our skill sets, and take advantage of a range of educational opportunities to meet our clients' needs. Keeping our members excited about exercise and longevity with their program is our number one priority. Through our education and training, we are able to "meet" our clients where they are . . . physically, mentally and emotionally.
Heart Disease
For women under 65, depression is emerging as a significant risk factor for coronary artery disease. This includes menopause and seasonal affective disorder (SAD). What better way to combat this than by a consistent Pilates routine that strengthens the heart, soul and mind.
Activity
80% of Americans do not meet recommended physical activity levels and 45% are not active enough to improve their health. What?! Why can't movement be fun and something we enjoy? Activity increases blood flow and circulation and increases our "feel good" hormones. Whether we participate from a social standpoint or solace peace, most people would experience enjoyment in moving their bodies if they were able to find the right movement for them . . . whether it's walking, sports, dancing, or Pilates!
Stress
40% of people find their job stressful. 26% consider themselves "often" burned out and 29% label themselves as "extremely" stressed. One of the best ways to tackle stress is creating a variety of exercises that challenge and excite you. Exercise frequency and variety are key factors in longevity. Even though we may have limited leisure time, choosing activities that relax, yet stimulate you are so important.
Does exercise invoke any of the following in you:
Perception of hard work
Mindless routine
Feeling you "have to"
Response to eating too much?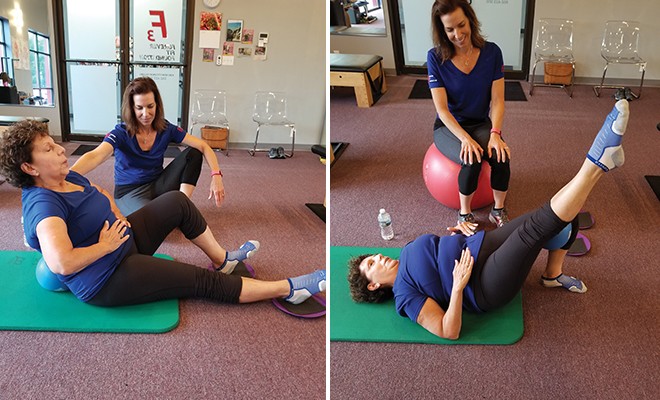 In the past, people bought into several intimidating messages concerning exercise programs. Some of these messages were:  there is only one way to exercise, high intensity training is a must, women have to lift weights, or everyone needs to do kettlebell training. People will most likely stick to an exercise program when they have immediate success. They also make choices about what's going to make them feel better TODAY!
In context, starting an exercise routine comes from a place of shame, self-criticism, and inadequacy. There's something wrong with your body, and you should look a different way or be a different person, and exercise is the thing that will fix you. When someone enters into any activity from this view point, it takes a lot of the intrinsic joy out of that activity and creates a context for people to experience negative emotions and to interpret sensations of exercise in a negative way. We need to be able to explore "alternative" movement options with no shame or fear. That's where Pilates steps in! The studio welcomes, warms, invites, and inspires our clients to take a deep breath and think about the "experience" rather than the "exercise".
Pilates workouts at Forever Fit Foundation are fun, interesting and ever varied. The machines that we use, in conjunction with small apparatuses such as bands, balls, rollers, glider discs, and rings create a fun environment. Our certified trainers are highly skilled at keeping you "fired up" all year with our commitment to your needs and goals. Where else can you Tilt, Tuck, Pike, Bridge, Draw Your Sword, Abduct, Adduct, and Jog (while laying down) all in one workout? Come check it out! Don't let the holiday hustle slow you down and make you lose track of who you are and how much fun you can have while working out!
Nancy Hawkins Rigg is the Founder and Owner of Forever Fit Foundation, a personal training business specializing in Pilates, Gyrotonic, Gyrokinesis, Yamuna Body Rolling and sport specific training. Forever Fit Foundation accepts clients at three sites: Dover and Rehoboth, Del., and Mendenhall Station, Pa., just over the Delaware line. A certified athletic trainer, she earned her bachelor's degree from the University of Delaware and her master's degree in exercise science and sports medicine from Miami University in Ohio. Please call (302) 423-1816 or (302) 698-5201 to schedule an appointment or for more information.