Lady Lifters Will Help You Get Back On Track
|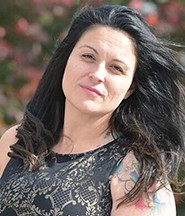 By Gigi Boyd, Owner and Founder of Lady Lifters, Personal Trainer & Instructor 
Did you make a New Year's Resolution to a new you? Did something happen that took you off course? We get it! Life gets in the way of our goals. Don't let 2018 be a repeat of years before.
Break the cycle!
Are you a dieter? Do you follow new diet trends? Time to change! We will help you change your lifestyle. By increasing whole foods and decreasing processed foods you will start to see and feel a difference. Clean eating is all about enjoying a chemical-free lifestyle, learning what foods help your body to work at its best. Lifestyle changes should not be thought of as a "diet" nor a quick fix.
Do you dread going to the gym? Not sure where or when to start? You have come to the right place! We know how to ease you into working out. Whether it's weight loss, strength training or both we have something for you. Don't wait until the new year to start, get ahead of your goals by joining ASAP. We encourage everyone to stay at their own pace, focus on their workout versus trying to out-work others. No two people are on the same journey so they should never be compared to each other. We want everyone to feel like they are a winner and walk out feeling successful.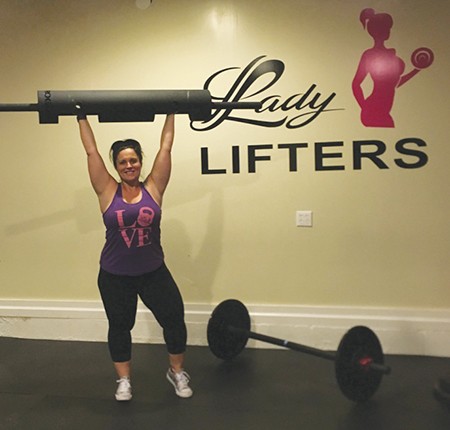 Testimonials
"I have always devoted myself to caring for others and family. Always putting them first, work second, and myself third. I finally decided that it was time to focus on myself. I realized that I needed more than the continuous multiple diets I tried in the past with no lasting success. I needed a lifestyle change. I began eating healthy and exercising regularly. My journey began in March 2016 and I did lose weight, but after 6 months I reached a plateau. I was becoming discouraged. I saw a Facebook post about Lady Lifters and thought what do I have to lose. I would give it a try and leave in a few months like I did with all the other gyms I had joined. To my surprise, Lady Lifters was not like any gym I had joined. Owner Gigi Boyd is caring and very compassionate about helping others reach their goals, eat healthy, and maintain a healthy lifestyle. I joined a group of ladies that have become family. I have reached and surpassed goals that I never dreamed of. I was wearing size 16 dress and now I am very happily wearing a size 6. I have loss weight, inches, and gained muscle. The joy and confidence that I now have is amazing. I joined Lady Lifters in October 2016 and it will be a year this October. I'm still there – determined, dedicated, and helping others with teaching a class.
Thank you Gigi Boyd, you have made my dreams come true!"  ~ Judy Giddens
"So weight and self image is something I've struggled with since high school. I tried all the fad diets . . . Atkins, Weight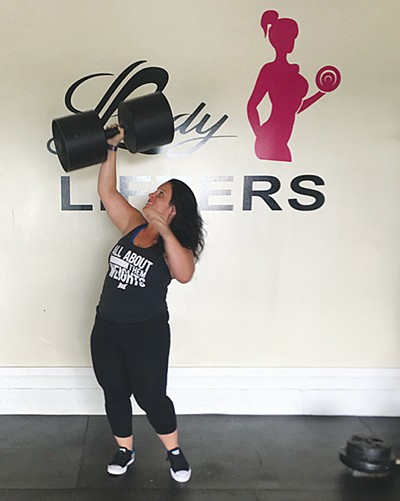 Watchers, SlimFast, but nothing really worked. About 4 years ago before I turned 40 I was determined to get healthy. I started running, eating clean and even completed several 5Ks. In 2015 it all fell apart. My dad was diagnosed with cancer in August and it took a huge toll on me. Then on November 5th my best friend was killed in a car accident, and everything spiraled out of control. I fell into a dark depression and ended up gaining back every single pound I had worked so hard to lose. I felt like a failure and had thoughts of suicide almost daily. My friends and husband finally convinced me to seek help and I'm now controlling it with medication. Once I started feeling somewhat like myself again I knew I wanted to lose the weight again. I saw an add for Lady Lifters and thought I would give it a try. I'm so glad I did!!! I have never felt so confident with my body and self image! Being able to lift and see the results makes me feel so powerful!! Gigi and all the other Lady Lifters are so welcoming and encouraging and we all cheer each other on. The workouts are intense but you feel so good when you complete them! It's truly a unique environment and I'm so glad that I'm a part of it!! I'm seeing positive changes every time I look in the mirror and I'm learning to love myself again. Thank you Gigi and Lady Lifters!!"
~ Cheryl Comegys Pinder  
More reviews on our Facebook
Photos by Mike Baker of C. M. Baker Photography