Why Your Social Media Program Is Falling Flat
|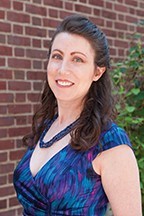 (and How To Fix It)
By Brooke Miles, Delaware ShoutOut
As a business owner or marketer, you want results. So, when you try running your social media marketing program—and see minimal results—you want to bang your head against a wall. Why won't people like your pages? Why won't they engage?
Here are the most likely reasons, along with their fixes:
1. You don't give people a reason to follow or engage
Take an honest look at your social media. Does it look like one big advertisement for your company? Surely, you don't like it when someone talks about themselves nonstop . . . so don't be that person, either. If most of your content is self-promotional, your audience will tune out.
That's why you should be more of a giver than a taker! For instance, you can share links to helpful online articles, including those written by and attributed to third-party sources. You can share relevant, humorous memes to brighten your audience's day. You can post live-stream videos—such as with Facebook Live—where you provide tutorials or answer frequently-asked questions.
Of course, you can still post self-promotional content—just make it less often. For most companies, a nice content mix is 80% educational/20% self-promotional. Let your competitors destroy their image with braggy content, while you take the high road.
2. You make people work to find you on social media
Are your social media icons clearly displayed on your website, and that means every page of your website? Do you include your social media links in your email signature or mass email blasts? Make it easy for people to find you. And once they see your awesome content (see tip above), they're more likely to follow and engage.
3. You post inconsistently 
Do you post every day for 2 weeks, burn out, and wait another 5 months before posting again? If so, you're not alone; many companies do this. But inconsistency hurts your brand image and lowers the chances that your audience will engage. At Delaware ShoutOut, we teach lots of techniques to help clients be more consistent; our favorite is using a prescheduling platform such as Buffer.com. Check it out.
4. You're not advertising
Let's face it. Social media is becoming more "pay to play." While most aspects of social media are free, you won't make much of a dent without spending money. The most popular form of advertising is promoting a post (also known as "boosting" a post on Facebook). While advertising is an investment, it helps you reach significantly more people who meet your specific parameters in your target market. Maybe you feel it's unfair to have to pay for something that "should" be free. However, keep in mind that social media companies such as Facebook aren't nonprofit organizations. They have to make money, too. This is their way. We encourage you to view advertising not as a burden, but as an opportunity to grow.
Testimonials
"Delaware ShoutOut's knowledge of social media is tops. The training our staff received on where and when to post, how much to post and the importance of keeping your newsfeed fresh across a variety of platforms was very comprehensive. And, the personalization of the training for sales staff in using LinkedIn was most informative. All in all, very professionally done without losing the personal touch. Thanks Delaware ShoutOut for helping ABC Delaware move forward in the digital age."
– Jean M. Toman, Director of Public Relations & Programs, ABC Delaware
"My company has worked with Delaware ShoutOut over the past year for assistance with social media advertising and analysis. We have experienced an increase in business based on the added exposure and ease in placing Facebook ads. Delaware ShoutOut's services have made all the difference. Get in touch with them today!"
– Evette Morrow, Owner and Real Estate Broker, ELM Properties
Delaware ShoutOut, a social media ghostwriting and training firm. Delaware ShoutOut takes the time and stress out of social media marketing with a customized plan you can be proud of. For more information, please email [email protected] or call 302.273.2845. You may also connect with Brooke on LinkedIn at www.linkedin.com/in/brookethemarketingpro.