Creating Successful Promotional Marketing for Your Brand
|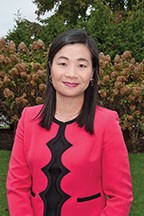 By Vicki Lam, CAS, President/Founder, Promo Victory, Inc.
When it comes to promotional items for your marketing efforts, it's a big mistake to shop on price alone. The cheapest may not be the best to impress your target audience and build brand awareness. What you give is a reflection of your brand. The best deal in Marketing is about generating results and a return on your investment.
Here are the 7 elements to a successful promotional marketing campaign: P.R.O.M.O.T.E. 
PRACTICAL – Promo items must be practical. If it's not functional, useful and self-explanatory, people will not keep and it will most likely get discarded. Practical creates a high perceived value. For example, we once created 4-in-1 tools that are a letter opener, ruler, staple remover and reversible screwdrivers.
RELEVANT – Promo items need to be relevant to your brand, target audience or message. It needs to make sense. If the promo item is irrelevant to your brand, your marketing will be irrelevant. For example, if you sell homes, don't give lip balms because it has nothing to do with houses. Branded houseware items are relevant to homes and homeowners will appreciate them. Make it relevant to your brand. If you are an eco-friendly company, all your promo items should be eco-friendly.
OBJECTIVE – Know your objective: marketing goals, purpose of the promotion and who you want to target. For example, DuPont is focused on promoting safety and keeping everyone safe. We created Auto Safety Tools that can shatter glass and slice seat belts. Also, Emergency Blankets made from DuPont Mylar®. They were very well-received.
MEANINGFUL – Tell the story of your brand and message to create top-of-mind marketing. For example, 8 years ago when Christiana Mall unveiled their major renovations. They wanted people to visit the mall because it's a brand-new shopping experience. Most people drive to the mall, so we created retail-packaged Air Fresheners in the shape of a Shopping Bag with the mall logo and tagline 'Fresh Shopping Experience' on both sides. Since it's at eye level, people see it when they get in and out of their vehicle which created a constant reminder.
ONGOING – Promotional marketing needs to be an ongoing effort to be effective and impactful. Never stop promoting your brand and message. Avoid being out of sight, out of mind. Plan your promotions every year with a marketing budget that is 10% of your gross sales revenue.
THOUGHTFUL – Give promo items that show you care. Especially ones that help solve people's problem or make their life easier. It shows you put thought into the gift and it speaks volume. Goodwill builds loyalty. For example, giving insect repellent bracelets or sunscreens at outdoor events will make your brand look smart and thoughtful.
EXCITING – Create a 'WOW' effect. People are always receiving promo items whether from your competitors or others. Keep in mind you are competing for their attention so avoid boring items. Innovative and creative promo items will stand out and make your brand memorable and desirable.
Also, the imprint layout needs to be classy and appealing to create a 'WOW' effect that will strengthen your brand.
Work with the right promotional company that understands marketing and your brand. If you are struggling with ideas, then you are working with the wrong company. Contact us to see how we can help you maximize your marketing budgets with creative ideas and generate results that matter.
Credentials
Vicki Lam, CAS has 22 years of experience in marketing & advertising. She earned her bachelor's degree in Marketing Management from Goldey-Beacom College and is a Certified Advertising Specialist; only 5% in the promotional industry hold this highly recognized credential. Vicki is a member of the American Marketing Association and is a self-taught graphic designer. Email: [email protected]
Testimonial
"Promo Victory has provided promotional products to numerous businesses in the Corporation and in every instance the feedback has been "the attention to details, quality of services & products was beyond expectations." Ms. Lam has a keen focus on the requirements of the customer, is intelligent, hardworking and always eager and responsive to take up new responsibilities and completing them efficiently within the given time frame and budget with innovative promotional products." 
~Ronald T., Supplier Diversity Manager, DuPont Company