Whitehall Could Be Your New Hometown!
|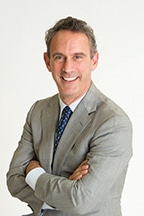 Brian DiSabatino
Article By Jacqueline DiSabatino
Most people have heard of The Town of Whitehall, but if you haven't visited, you are missing out! By just driving through Whitehall, you can see the uniqueness, beauty, and sense of community that Whitehall has to offer. When you buy a home at Whitehall you are also buying a lifestyle, which includes knowing your neighbors, low maintenance living and more life per square foot! Many things set The Town of Whitehall apart when looking for your next home; these are the 5 reasons that stand out: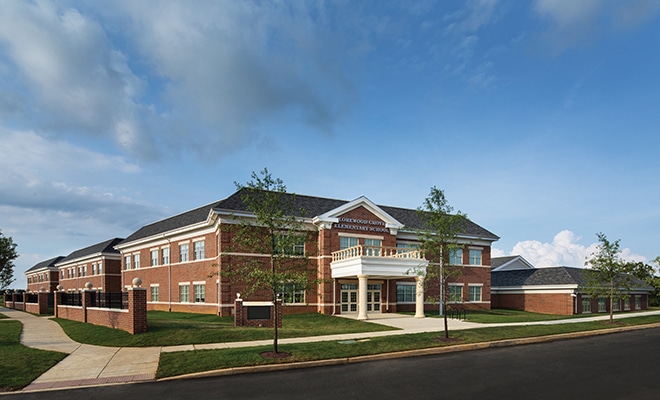 1. Appoquinimink School District
Whitehall is located within the Appoquinimink School District, which is the number one school district in Delaware. Whitehall is also home to Lorewood Grove Elementary School. This gives children the rare opportunity to walk to and from school in the safety of their own community. 
2. You're not just buying a home; you're buying a hometown! 
When buying a home at Whitehall, it's much more than just a purchase, it's a lifestyle. With over fifty events a year, Whitehall is a place you will want to invite your friends to and a place where you truly have fun. Whether enjoying live music, the beer garden, movie nights, fireworks, or Vet Fest, there is something for everyone!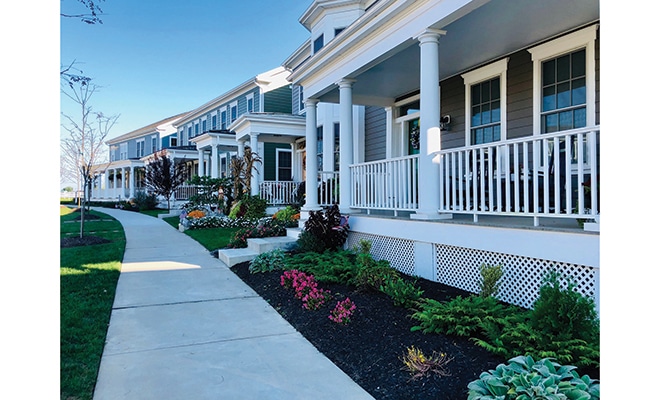 3. Superior Building Materials
Whitehall's quality of construction can be seen the minute you drive into the community. With high architectural principles, all of the homes include Hardie Plank Siding and Anderson windows. When you enter the inside of the homes, you will also see many upgraded features that are included as a standard by both of our builders, Thompson Communities and Benchmark Builders. 
4. Location, Location, Location
Just south of the C&D Canal, Whitehall is just a mile from Route 1 and the 301 bypass, making the location extremely convenient for those needing to get to surrounding locations such as Wilmington, Delaware Beaches, Philadelphia and Maryland.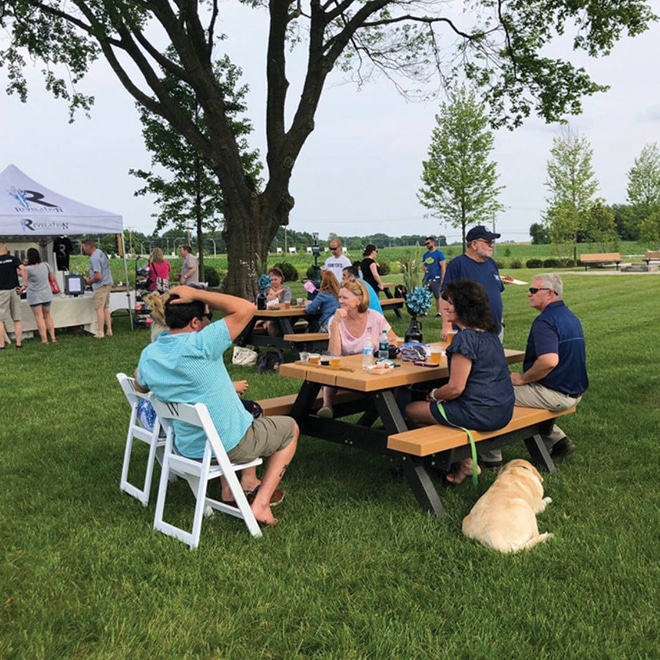 5. We have what you are looking for
Offering twin homes, townhomes, single-family, estate, first-floor living, and custom homes, Whitehall has over 20 floor plans, and if one of them doesn't fit your needs, we offer the option to build a custom or semi-custom home! This large range of offerings also makes for a beautiful streetscape, which makes Whitehall anything but cookie-cutter.
Don't take our word for it, come see for yourself! Whitehall welcome center is open every day 11am-5pm and located at 801 Mapleton Avenue, Middletown, Delaware. Visit us online at www.whitehallde.com or call 302-376-8699.
Bio
Brian DiSabatino is the CEO of EDiS Company and Town Co-Founder of the Town of Whitehall. A resident of Historic New Castle, Brian has a passion for leaving a legacy through building community. Brian is the President of the Delaware Contractors Association, Chairman of the Board of The Grand Opera House, and Lead Organizer of Vet Fest, an annual festival for local military and their families.
Testimonials
"We really like the spirit of community that's already here at Whitehall. And having a town architect is a plus to ensure that the design and sense of community are maintained. It's fun for us to imagine what Mapleton Village will look like ten years from now."  ~ Mr. & Mrs. Littell, New Neighbors
"There are a number of reasons that we love the Town of Whitehall. The neighbors are great, and our home is absolutely beautiful. But most of all, we love Whitehall because of the vision that's coming to fruition right before our eyes. Shops, bike trails, and elementary school, homes with porches; it's all really happening!"  ~ Mr. & Mrs. Guy, New Neighbors