When to Refinance Your Mortgage
|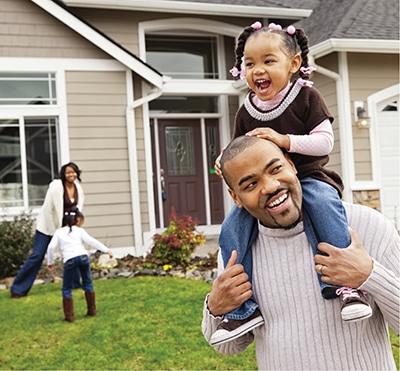 As with most loans, mortgages come with various terms and conditions. But unlike most other loans, a mortgage can be refinanced to lower your interest rate or get cash equity out of your home. In simple terms, refinancing a mortgage means replacing your original mortgage loan with a new one with more favorable terms. 
Here are four instances when it makes sense to refinance your mortgage.
1. When you can lower your interest rate.
Your mortgage payment is determined by several things, including the loan's interest rate. When interest rates fall, people often refinance. Lower interest rates lead to smaller monthly mortgage payments.
Experts suggest that when homeowners can get an interest rate that's at least a difference of 1% or more than their current rate, refinancing makes financial sense.
2. When you can obtain a fixed interest rate.
Sometimes the interest rate environment may be such that people who have mortgages with adjustable interest rates (ARM) may find it advantageous to refinance their mortgage to a fixed interest rate. Fixed-rate mortgages add stability to your finances, as monthly payments will be predictable over the life of your loan. Switching to a fixed-rate mortgage also guards against rising interest rates causing you a sharp mortgage payment increase.
3. When you need cash for a major expense.
Refinancing your mortgage can provide a solution to major (or sudden) expenses. In this type of refinancing, known as a cash-out refinance, homeowners will need to have reached a certain amount of home equity, typically 80% of your home's value. The downside with a cash out refinance is that you'll have a bigger mortgage loan to pay off. However, for those in need of an instant infusion of funds, it's an option to consider.
Here's an alternative idea: homeowners looking at a cash-out refinance may want to consider a home equity line of credit (HELOC). A HELOC uses the equity you have built up in your home to provide you cash for major expenses. For customers in this situation, an Artisans' Bank loan officer can help you determine if a cash out refinance or a HELOC is your best option.
4. When you want a shorter loan term.
Mortgage loan lengths can vary. But for those who'd like to pay off their house sooner — or simply don't want to be saddled with a hefty monthly expense for decades — refinancing to a  mortgage with a shorter term makes sense.  In such cases, your monthly payment will likely increase, so good financial planning and budgeting is essential.
Founded in 1861, Artisans' Bank (Total Assets $674 million as of 6/30/2023) is a locally managed, mutually owned, community bank headquartered in Wilmington, Delaware with 12 retail branch locations and 2 community-based lending hubs in Kent and Sussex County. 
The Bank offers commercial and retail banking services in Delaware and contiguous counties in Pennsylvania and Maryland. Member FDIC. Equal Housing Lender. NMLS#774924.
Artisans' Bank