What's The Truth About Early Orthodontic Treatment?
|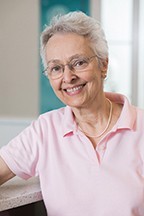 By Dr. M. Constance Greeley
We all appreciate the concept of prevention and the benefits that can be enjoyed when we heed the advice. This is true for early orthodontic intervention as well. When it comes to orthodontic care for youngsters, the adage of waiting until all the permanent teeth are "in" can be quite risky. Thanks to solid research, updated digital technology, and improved technics, many orthodontic problems can be headed off before they can interfere with jaw and dental development.
Even more importantly, we now know that eliminating habits early and intervening when normal breathing is impaired not only can improve jaw development but also can improve learning, improve life quality, and help jaws to grow in a more balanced way.
Take, for example, the child who continues thumb or finger sucking beyond the age of 5 or 6. The thumb becomes an "orthodontic appliance" that actually does damage by influencing the shape of the jaw and teeth as well as the position of the tongue and function of other muscles. Persistent thumb sucking will pull the upper arch forward and collapse the back segments, thereby narrowing the space for correct tongue function as well as decreasing the space necessary for the proper eruption of new permanent front teeth. This, in turn, affects speech (often a lisp develops), and moves the new teeth into a protrusion and away from proper contact with the lower teeth. Even when the thumb isn't in the mouth, the oral architecture remains distorted, and the tongue adapts poorly to this environment. In addition to these issues, (not to mention the unhygienic habit of placing a dirty thumb or finger in the mouth), serious disturbances in breathing can arise. The resulting backward and low posture of the tongue can obstruct the child's airway both during the day and during sleeping.
Disturbed sleep can cascade into multiple concerns. Disturbed sleep does not have to be sleep apnea in order to interfere with proper development. Behaviors, such as minimal deep sleep, the child awakening to use the bathroom during the night or, worse, bed wetting, as well as thrashing around into distorted positions are the result of airway obstruction. If the child is cranky upon awakening or reluctant to arise, this can be a sign of disturbed sleep. School performance and attention spans can deteriorate. Often this is misdiagnosed as ADHD or other behavioral problem and results in unnecessary medication.
To uncover these issues requires a thorough discussion with child and parents. Coupled with accurate clinical photographs and x-rays, the correct treatment can be developed. These records provide base-line data that can be discussed with the child's pediatrician. Sometimes, it is necessary to address enlarged tonsils and adenoids with a pediatric ENT. Orthodontic Phase One treatment may include upper arch expansion to recover the correct upper jaw architecture and a habit appliance to help eliminate the offending habit. This early phase of orthodontic treatment can take less than a year. Then the patient can be seen at 6-month intervals to properly assess when the next stage of treatment should begin.
This is only one of the many benefits of early evaluation. I will cover more of these early treatment issues in subsequent columns. However, don't be surprised or resistant when your dentist or oral hygienist suggests an early orthodontic evaluation. They are trying to save you and your child from a difficult problem to solve later. In most orthodontic offices these initial visits are complimentary. As an informed parent, you have a choice where you seek treatment for your child. The more you know about treatment options, the wiser your choice will be.
About
Dr. Connie Greeley did her undergraduate work majoring in Pharmacy at Temple University. After graduating, she remained a student on campus at the School of Dentistry where she received her Doctor of Dental Surgery degree. She was an honor student in college and dental school. She earned her certification in Pediatric Dentistry at the University of Maryland and then returned to Temple University for her certification in Orthodontics.
Dr. Greeley is board-certified by the American Board of Orthodontics. She serves on the Cleft Palate Team at A.I. DuPont Hospital for Children and is on the volunteer teaching staff at Christiana Care Wilmington Hospital Department of Dentistry. Dr. Greeley is past-president of the Delaware State Dental Society, the Middle Atlantic Society of Orthodontists, and the Greater Philadelphia Society of Orthodontics. She is a member of the American Dental Association and the American Association of Orthodontists.
transform your life with a beautiful smile at:
Greeley Orthodontics, PA
400 Old Forge Lane, Suite 406
Kennett Square, PA 19348
484-346-7846