Exploring The Trends Of Aging In Place
|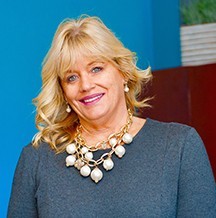 By Robyn S. Mooney, CarpeVITA Home Care
With the aging of America, experts agree: Most seniors would prefer to spend their golden years in their own homes versus a facility. According to a 2014 survey that AARP conducted, 87 percent of adults over the age of 65 want to age in place.
The questions related to aging in place, however, are not that simple. Is the home safe and accessible for the senior to live alone? Are family caregivers capable of providing care, or is outside care needed? What are the obstacles to making the home livable for the long term?
While there are many variables to this issue, fall prevention is a contributing factor. Adapting the home environment to ensure it is safe for the senior to move around freely is a major concern for all involved. According to the Centers for Disease Control and Prevention, 2.8 million older people are treated each year for fall-related injuries, which cost the United States $50 billion in 2015, with Medicare shouldering 75 percent of these costs.
A key factor when a fall does occur is getting help quickly, and this is critical to the recovery process, especially with Medicare penalizing hospitals for readmissions. Even if there are no injuries, the senior may become afraid of falling again, reducing their regular activities, and thus increasing their chances of falling due to decreased mobility. Small changes to the home, such as removing area rugs or running cables around the ceiling instead of along the floor, may be all that is needed in some cases. For larger home modification projects, there are specialists homeowners can consult to make their home safer for the long term.
When investigating the necessary changes for home modifications, sometimes the price of such renovations can be large, such that some homeowners put off making the necessary changes. There is good news for that; the Senior Accessible Housing Act amended the Internal Revenue Code to allow a non-refundable tax credit of up to $30,000 for citizens over the age of 60 who make home modifications to enable safe, functional and independent living.
While consulting expert tax advice is advised, modifications eligible for the tax credit under the Act include: 
Installing entrance and exit ramps
Widening doorways
Installing handrails or grab bars
Installing nonslip flooring
Other modifications listed by the Internal Revenue Service (IRS), that enhance safety and livability of the home
One thing is certain, most people would rather spend the autumn of their lives aging in place, at home, rather than in a facility. Coordinating efforts between providers to ensure seniors are safe at home, and providing the means to make homes safer to begin with, is vital to enabling seniors who would like to age in place with dignity.
CarpeVITA Home Care is a non-medical agency with RN oversight, providing compassionate, best of class in-home care to improve our clients' quality of life, allowing them to stay safely in their homes. After several years providing care for friends and family members, Robyn Mooney, the Founder and President, decided to build a Home Care Agency that would provide the same quality of care she had provided to her loved ones. She treats every client, from pediatrics to geriatrics and their families, as if they were her own family. CarpeVITA Home Care is not a franchise, it is woman-owned and locally operated. At CarpeVITA Home Care, Robyn has built a high caliber, dedicated team of professionals and insists on upholding the standards of compassion, respect, dignity, kindness and confidentiality. CarpeVITA does not require a minimum number of hours per shift or week. Flexibility is a cornerstone of our business.
Enjoy LIFE!!! Leave the Care to Us.
Client Testimonials
"Robyn & Sally, I just want to thank you for all you did to help me be able to care for my mom. Having Sally as my mom's aide made it so easy for me to go to work, knowing that my mom was in good hands. Sally, you are the best! Thank you for everything."  ~ Franny & Pat 
"Thanks so much for making it possible for me to spend time with my children."   ~ Leslie D. 
Pumpkin Fluff Dip
1 (16 ounce) container frozen whipped topping, thawed
1 (5 ounce) package instant vanilla pudding mix
1 (15 ounce) can solid pack pumpkin
1 teaspoon pumpkin pie spice
In a large bowl, mix together instant vanilla pudding mix, pumpkin and pumpkin pie spice. Fold in the thawed frozen whipped topping. Chill in the refrigerator until serving. (Per Serving: 65 calories; 3.6 g fat; 8.4 g carbohydrates; 0.3 g protein; 0 mg cholesterol; 99 mg sodium.)
This is a very creamy and yummy vanilla pumpkin dip that is served with graham crackers or ginger snaps for dipping.
Recipe by: Tiera Lesley