What Is Your Makeup Style? Fall Makeup Trends 2013
|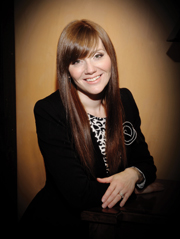 By Leisa Kanienberg, Professional Makeup Artist  & Owner, iMakeup Artistry
Your makeup style may be to wear the latest look by following the trends, or it might be wearing a classic look that never goes out of style. Many women rely on the amount of time they have to get ready in the morning to dictate how they wear their makeup. The amount of makeup you wear may also be based on where you are going and the occasion, with colors and textures influenced by the time of year and the season's trends.
During fashion week the trends in makeup show on the runways, which are then interpreted in the seasonal collections from our favorite cosmetic lines. This fall season the look for skin is flawless with a natural or slightly dewy finish.  For the eyes, warm, earthy neutrals in shades of peaches and orange can be seen, in addition to grays or browns with a plum undertone. For the lips, the shades range from soft, fleshy nudes to bold, bright pinks and reds in a matte finish.
Depending on your style, use the fall trends to influence what your look for this season will be. To embrace the latest trends, purchase new makeup seasonally to keep your look current and modern. If you prefer a timeless look, pick one or maybe two of the new trends and use this as an opportunity to add something fresh to your routine. A new eye shadow or lip color is always the easiest way to update your look.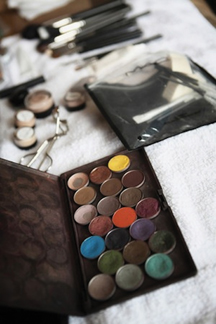 Leisa Kanienberg is a Professional Makeup Artist with more than 15 years of experience. As a seasoned Makeup Artist, Leisa specializes in a wide range of makeup applications and techniques. Her expertise includes beauty, bridal, film, television, editorial photography, and fashion runway – having worked backstage at fashion shows such as Vanity Fair's Fash Bash. Her work has been featured on NBC and a recent episode of "Cake Boss," as well as published in several magazines including Fusion Flowers, and the cover of Missy Ink. Leisa has worked alongside top Makeup Artist Leslie Munsell and Hair Stylist Ted Gibson of the hit tv show "What Not To Wear," whose celebrity clients include Angelina Jolie and Jessica Simpson. With her unique perspective as an artist, Leisa is able to use makeup as a tool to create what she calls, "one of the highest forms of art."
Please call 513.207.0550 or visit iMakeupArtistry.com to book an appointment with Leisa for a photo shoot/video, wedding or private consultation.  Please "Like" iMakeup Artistry by Leisa Kanienberg on Facebook.
Now Booking For Fall 2013 & Spring 2014 Weddings!