What Happens When the Caregiver Becomes the Patient?
|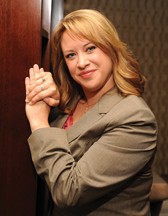 "First, do no harm" does NOT apply to the insurance adjuster assigned to evaluate your case!   – Delaware Workers' Compensation Law

By Heather A. Long, Esq.
Healthcare workers are used to being multifaceted caregivers.  They care for their patients, their families, their co-workers and often neglect to care for themselves.  For that reason, many healthcare workers do not report their injuries when they do get hurt, which inevitably leads to problems in the long run.
Delaware has a "no fault" workers' compensation system in place, whereby a Delaware injured worker may make a claim for medical benefits, disability benefits and lump sum benefits, among others, just by virtue of being injured while on the job here in the State of Delaware.  These benefits are bestowed upon the Delaware injured worker by statute- meaning, it's written in black and white and can be found in the law books, or online for you to review. Additionally, since these benefits are considered "no fault," it generally doesn't make a difference HOW you were injured, which is a good thing for those workers who have a propensity to be a bit clumsy.  They are protected just the same as the nurse that gets assaulted by a patient. It does not matter whose fault the injury is, as long as you're injured while on the job (with very few exceptions) you will be protected by the Delaware Workers' Compensation statutes.
In order to be properly compensated for a work injury, the worker must first prove that an injury occurred. As you can imagine, the more time between the injury and the reporting of it to a supervisor, the harder it is to have the claim acknowledged. This is particularly true for healthcare workers that will typically work through aches and pains, trying not to be a squeaky wheel. While this may score you some "tough guy" points, it certainly does not score you points with the adjuster who will be assigned to evaluate, and accept or deny your claim.
As with every other aspect of healthcare, documentation is key. Therefore, if you are injured (particularly as a healthcare worker) it is necessary to inform your supervisor and document the injury.  Ask your supervisor to fill out a "First Report of Injury" and give you a copy.  Also, make a note of any witnesses to your injury, and take pictures of any obvious bruising, cuts, scrapes or other outward signs of injury.  This is exactly the type of situation where an ounce of prevention can equal a pound of cure, because as all healthcare workers know- if it isn't documented, it didn't happen!
If you are injured at work, particularly if you work in the healthcare field, immediate and accurate documentation regarding the injury you sustained and how it occurred is of utmost importance. In order to make sure that your injury is properly documented, I highly recommend: 1. that you inform your supervisor in writing about your injury; and 2. consult with an attorney to ensure that you will receive all the benefits to which you are entitled. I offer free consultations with no attorney's fee to be paid until your case is settled.  This gives you the peace of mind you need in order to focus on the most important thing- your health.
Testimonial:
Excellent Lawyer — 5.0 stars
"Heather has been amazing throughout this entire ordeal. When I thought I had no options, I came into contact with Heather and she not only took on my case when others wouldn't, she handled it professionally and was honest and reassuring with me."  ~ Michelle
Heather has been an attorney for over six years, and is currently practicing Workers' Compensation and Personal Injury Law at Kimmel, Carter, Roman & Peltz, P.A. with offices in Newark and Wilmington. Heather worked her way through law school as a paralegal in a personal injury firm. After passing the bar exam, she spent several years working as a defense attorney, representing local, regional and national companies. With the knowledge gained about the inner-workings of these companies, she now represents injured workers and personal injury plaintiffs.  
Heather is a graduate of Widener University School of Law, and the University of Nebraska- Lincoln. Prior to attending law school, she was licensed as a paramedic and spent time volunteering for her local ambulance corps. She is also active as a mock trial coach for Salesianum High School.
Heather is licensed to practice law in Delaware, Pennsylvania and New Jersey.
For more information, or to schedule a free consultation, please call (302) 565-6132 or email her directly at [email protected].