What Drives The Cost Of Auto Insurance?
|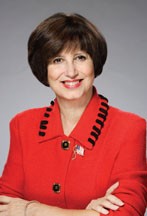 By Karen Weldin Stewart
The Consumer Services division here at the Delaware Department of Insurance assists thousands of Delawareans every year with questions or complaints about their insurance coverage. One of the most common topics that people call about is auto insurance. If you're looking to save on your insurance premium, you first have to understand how a company determines what it's going to charge you for the coverage you're seeking.
The following factors affect auto insurance rates; while most factors are within your ability to control, some are not:
Amount and types of coverage: If you choose to carry coverage above the mandatory minimum, your premiums will be higher. Comprehensive and collision coverage are not required by the state, so if you have these additional types of coverage your premium will be higher.
Age: Certain age groups tend to have more claims, especially very young and very old drivers.
Type of vehicle: Certain types of cars tends to have higher numbers of claims, like sports cars. Also, the more expensive a vehicle costs initially, the more expensive it usually is to insure. It's generally going to be more expensive to repair a Mercedes than it would cost to repair a Ford, so you're going to pay a higher premium.
Driving record: Drivers with previous violations or accidents are considered to be a higher risk.
Discounts: Auto insurers may offer premium discounts for numerous reasons, including for people who have taken an approved defensive driving course. Ask your agent what discounts are available to you.
Deductible amount: Choosing a higher deductible will reduce the premiums of your car insurance. However, your out-of-pocket expense will be higher if you have an accident.
Usage of vehicle: The more you drive, the higher the risk and so the higher the premium.
Where you live: Urban areas have more claims than rural areas, and some areas have more frequent accidents than others.
Marital status: Claims history shows that married persons tend to have fewer claims.
How can I save money on my auto insurance? 
Maintain a good driving record: One of the most important things you can do to help secure affordable insurance is to be a good driver. A long history of claims or having a lot of moving traffic violations (speeding, inattentive driving, drunk driving, etc.) will definitely raise your premiums higher than that of a safer driver
Shop around: You should compare prices from at least three insurance companies. It's impossible to know if you're paying too much, or getting a great deal, if you don't know what the competitors would change you for the same coverage.
Ask about discounts: Your insurance company may offer discounts if your car has certain safety features or anti-theft devices. Other discounts may offered for: having multiple cars on one policy, mature drivers, good student drivers, and more.
Take a defensive driving course: If all drivers of a vehicle complete an approved course, you can receive a 10 percent reduction off a portion of your insurance for three years. If you take a refresher course before the end of the three-year period you can receive a 15 percent discount.
Raise your deductible: If you increase your deductible your premium will likely be reduced, but make sure you can afford the higher deductible if you have an accident.
We encourage you to take a few minutes to review your auto insurance coverage or to call your insurance company or agent for help understanding your policy. Our Consumer Services division will gladly help you with any questions you may have – just call 1-800-282-8611 for assistance.