Welcome To Michy's
|
At Michy's they are always ready to welcome you with your favorite beverage and a plate of something delicious from the kitchen. Locals know where the good food is, and you will see them all at Michy's. Stop in soon and let them show you some good old-fashioned hospitality!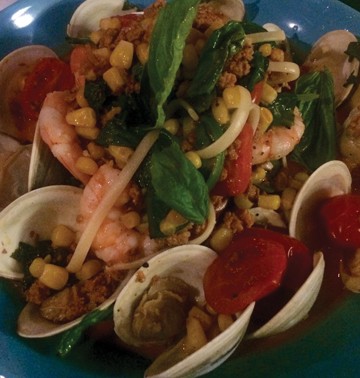 Michy's Relaxed Dining
19287 Miller Road, #17
Rehoboth Beach, DE, 19971
Plenty of Parking
-Reservations Suggested- 302-227-0999
www.michysrelaxeddining.com
Hours
Closed Sundays & Mondays
Tuesday – Thursday 4-9pm
Friday – Saturday 4-10pm
HAPPY HOUR: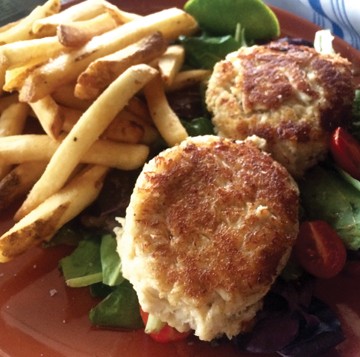 Tuesday – Saturday from 4-6pm
In the Bar Only
Publisher's Note:
I have been dining at Michy's since they opened their doors, and several things have always been consistent:
Great Food Every Single Time, Wonderful Service, and the owners are almost always in house.  Michele with her warm smile as you walk in, and Richard in the Kitchen. This is one restaurant that meets my every requirement for what I consider a great restaurant: Great Food, Well Prepared, Great Service, and Consistence. This is why "Michy's has been picked as the #1 Top Restaurant in Southern DE by The Women's Journal.
My Favorites:
Salmon: horseradish crusted – lemon basil rice – sesame soy baby bok choy – mirin – wine sauce – toasted panko    24
For – Ever Braised Short Ribs: roasted fingerling potatoes – carrots – caramelized fennel – red onion
natural reduction – thyme    25
Shrimp n' Grits: white cheddar – stone ground grits – andouille sausage – roasted red peppers
cherry tomatoes – scallion    25
Roasted Golden and Red Beets
baby spinach – pistachios – goat cheese – mint – lemon    9
The soup of The Day is always wonderful.  Please note that these are only a few of my favorites.  I have never had a meal at Michy's that I didn't LOVE. Don't forget to leave room for dessert!