Unplug and Create Your Wedding Style to Perfection
|
How Advertising and Entertainment Shaped Your Decisions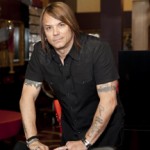 By J. Christian of J. Christian Studio
A  bit of amateur psychology here: They say the subconscious is more powerful than the conscious. Usually, people are more influenced by their innate subconscious desires or intent than a rational and planned decision.
In western society, movies, internet advertising, merchandising, viral videos, magazines and music create a profound subconscious effect on the human mind that influences and dictates the choices that they will make to at least some degree.
Simply: Your original ideas about your perfect wedding day are NOT YOUR OWN.
Unplug and Discover    Your Originality
Good news, your fiancé picked you. Fell in love with the original you and likely, if you are the hero planning the wedding; your partner is likely not interested in wedding trends of 2014.
Here's something else to cheer about, you are an original beauty. There is no other person on the planet exactly like you (multiples are the exception – but you get what I mean).
Take some time to look around you, collect a few of your favorite things, understand what you love about them, how they speak to your soul – bring them together and you get an understanding of how you personally view beauty.
What Does this Have to Do with Bridal Beauty Style?
For me, everything.
For example, Pam Rizzo (editor of this magazine) and I collaborated on the cover shoot of this issue of the New Castle County Women's Journal.  At the bridal trial, I had designed a completely different look for the bride's hair – day of, when I arrived at the shoot I then was able to view the gown, the setting for the shoot and others involved in staging a beautiful wedding for the magazine.
I knew immediately, the hairstyle I had selected for the bride wouldn't work with the classic look of the gown. There has to be synchronicity. In fact, it all has to synchronize. After all, that's the factor that brings the event together isn't it? We've all been to weddings where we've thought "not sure what they were thinking, but sure do wish them happiness".
Never, Never Skip the Bridal Trial – Never, Never Accept a Stylist  that Won't Consider        a Bridal Trial
Let's rely on logic here: You tried on your wedding gown, probably had it fitted. You taste tested the caterer's food, toured the reception venue as well as the church.  How much more important is it then, that you finalize and approve your hair and makeup prior to your WEDDING DAY?
What to Expect of       Your Stylist
A great exchange of ideas. Questions should cover much of what I spoke of above.  They should get to know your wedding style. You may have sat in their chair for years, but this doesn't guarantee they know your formal wedding preferences unless you've talked.
You should bring pictures of things that inspire you. Pictures of your gown and your bridesmaid's gown would be a good start. Perhaps décor you've selected for your hair, pictures of your jewelry selections, etc.
A bridal trial is NOT the full on, final finish of the look you'll be expecting on your wedding day. It's not necessary; in fact it will slow the process down. The stylist may have an hour or hour and half on the schedule and you will want to move through as many options as possible during your visit. Same with bridal make up trials.
In closing
My bridal business literally tripled in 2013. I met so many wonderful, bright eyed beauties of all ages, shapes and personal styles. In the end, together we reached that singular goal of bringing out their natural beauty for the most significant day of a couple's life together.
During 2013 we had developed such a close relationship with one of our brides that she and her fiancé literally exchanged wedding vows in my salon. In my profession, it doesn't get any better than this in the bridal business.
J Christian Studio is an award-winning, upscale salon located in Hockessin, Delaware. We are accredited by the Better Business Bureau of Delaware and recipient of a Torch Award for Market Place Ethics. The salon is the concept of J Christian, an International Platform Artist and Master Educator and a Member of the New Castle County Chamber of Commerce.